I still have far too many carving blades, but I have to let at least some of them go, so this is a start.
1. Ray Iles Sloyd/craft knife perfect for detail, chip carving or spoons. Very sharp and takes a wicked edge. I usually just kept it stropped. The handle is a tiny bit small for me so it has to go. SOLD.
2. I can't remember who made this blade but I think it was from this forum. I handled it with some rosemary wood for my lad to take to Scout camp. Cuts pretty well & still nice and sharp. SOLD
3. Frost Sloyd knife. I don't need to tell you about this one. Again, used by the lad for one Scout camp. Still nice & sharp. SOLD
The only thing I'm looking for in trade is a Duluth day pack or similar in canvas.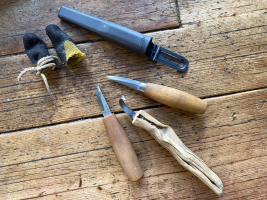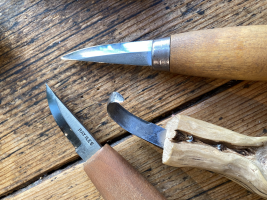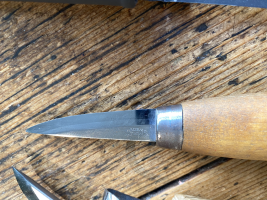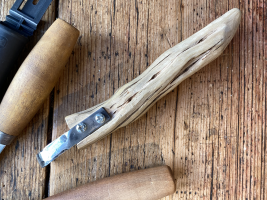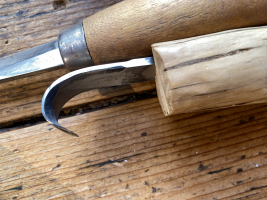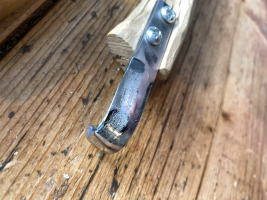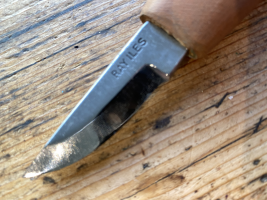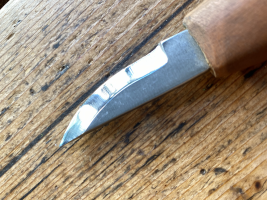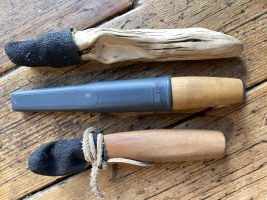 Last edited: