Bushcrafter (boy, I've got a lot to say!)
A while ago I was looking at braces for my work toolbelt, seems American carpenters are right keen on them.
Anyway, I bought some real cheapos to try out the concept, and yeah I liked them, removed a lot of weight (think, hammer, adjustable, roofing square, tape measure, catspaw claw bar, chalkline and few sleeves of nailgun nails) from my waist and oddly enough it seems better for my back also.
The cheapos didn't last so I looked at ones made by Occidental leather and I figured I could just buy leather, few buckles and copper rivets and make em up myself.
Just wasnt hard to do at all and I even enjoyed doing it. Another would be faster and likely neater.
So, here it is on an old office chair, rear view.
Front.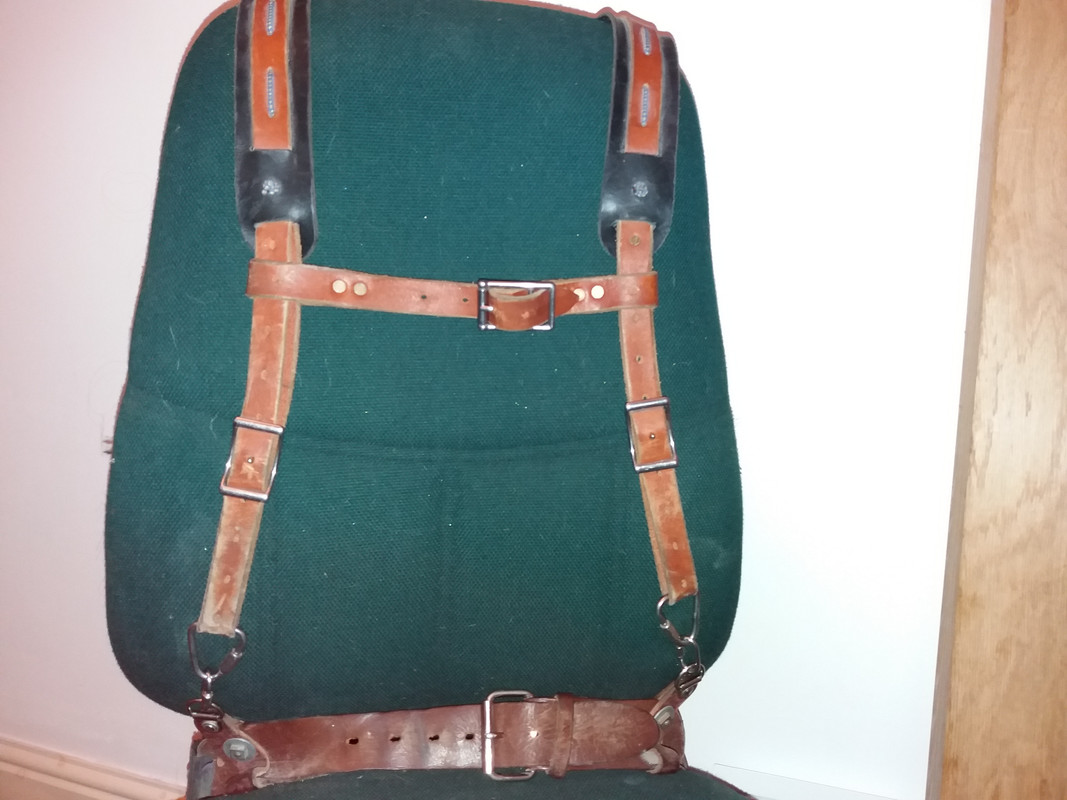 Bags are handed and theres a dominant side and a fixings side, my left being my fixings side as I'm right handed.
This is the Occidental Leather version I used as erm... inspiration. Mines actually more adjustable but thats cos I wasn't sure how to set it up and just made it so I could adjust it any way.
I think the ones I made came in at about a quarter to a third of the price of the Occidental Leather ones which taking into account the time I spent doing it wasn't that great but I learned a good bit and enjoyed the process so its all good.
And yes, it looks a bit* Village People but its a comfortable way to carry the gear I use for framing jobs.
*OK, so maybe a lot.
As a side note, whats going on with the Preview button so I can take a look and see if my images work? This new posting layout isn't right easy is it?