Bushcrafter (boy, I've got a lot to say!)
Spotted this on a floor of a place I was working at, took a couple of pics then forgot about them.
It's in a wet screed thats set solid to cover underfloor heating pipes.
There was a cat that could get into the place so its possibly something the cat brought in, no cat tracks alongside them though.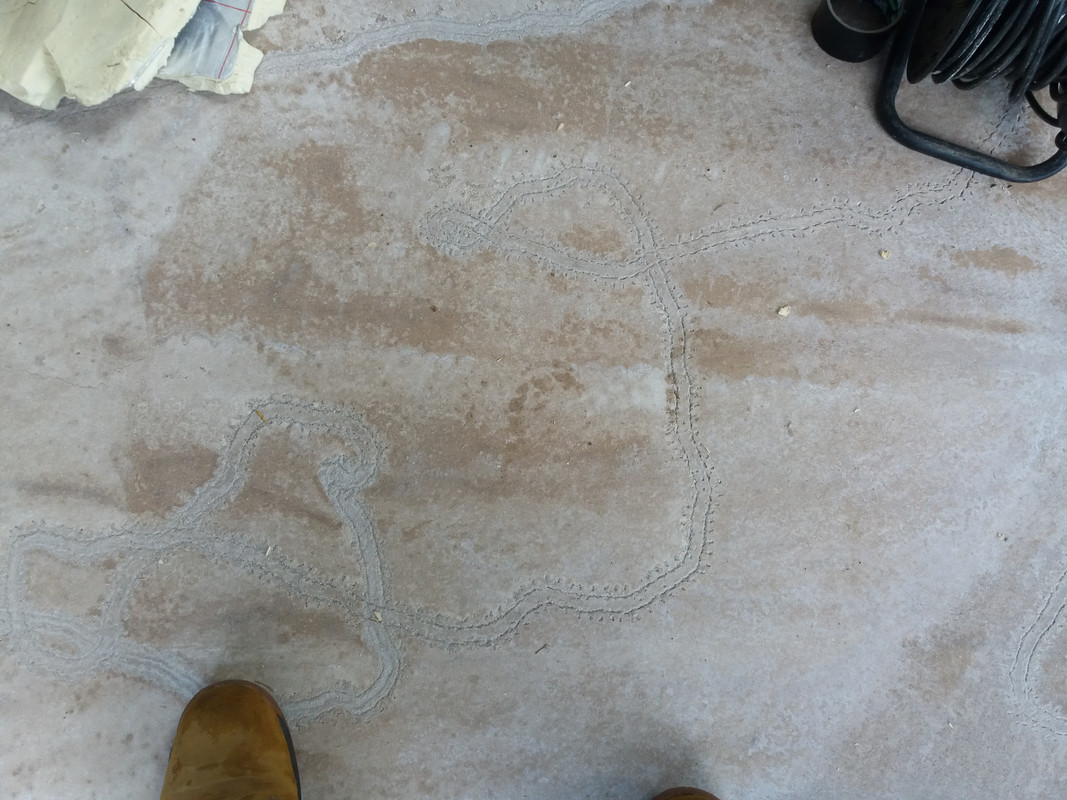 Anyone?