John Fenna let's us know his views on this Nordisk sleeping bag and cover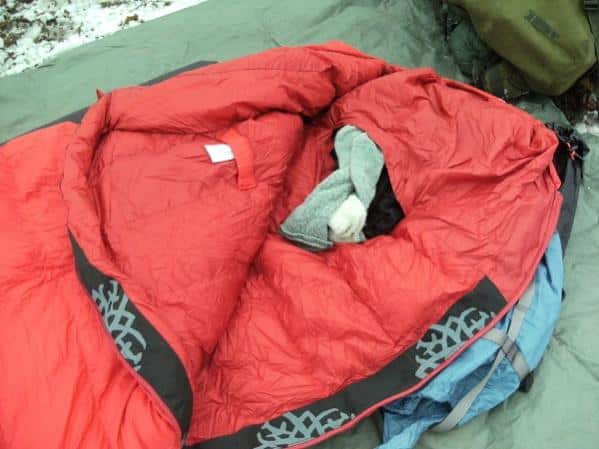 A good sleeping bag is a must for comfort when sleeping out (though the hard core may be happy with their blankets!) and I have been trying out the Nordisk LAGA HP sleeping bag over the past winter with very pleasing results.
Made in Europe and filled with European duck down, the LAGA HP is part of the Nordisk "Green Zone" range of sleeping bags, designed to give comfortable, adaptable performance with "the best price/performance ratio".
Unlike most sleeping bags, the LAGA HP has a rectangular shaped foot and the zip goes down the full length of one side (left or right options are available) and across the base allowing the sleeping bag to open up as a quilt when required, and also give you loads of "wriggle room" when zipped up as a sleeping bag. This shaping is not ideal for hammock use, but is great if you are a ground dweller!.
The hood is shaped to allow excellent lofting and there is "3D heat collar" across the chest for good insulation when you have the hood and front drawcords tightened for maximum warmth. An interesting feature of the hood is the large pocket that can be filled with spare clothing to form a pillow that will not slide away in the night.
There is also a useful 14cm x 20cm valuables pocket inside the chest area of the sleeping bag – ideal for securing small items.
The hood and chest drawcords can be individually tightened through a cord lock, and the cord itself has reflective flecks woven into its structure.
The zip is a tough 2-way YKK coil, with reflective fleck cord puller extensions, and is backed by a deep (and very effective) anti-snag "zipper guard" and a generous baffle to avoid cold spots. At the ends of the zip there are zip "garages" to save you coming into uncomfortable contact with the metal zip pull and which also help prevent the zip easing open by itself.
The outer and inner are made from a close-woven synthetic Lite Cell 40 and Lite Tex 40 fabric that breathes well, dries quickly and feels very pleasant next to the skin. There is a more water-repellent version of the fabric at the foot to protect against the old problem of condensation, contact from tents etc.
The "Northdown" filling is a 550 + minimum fill European down (from bird-friendly sources) that is treated to be quick drying to give resistance to odours and mould while providing improved insulation and flexibility. As far as I can determine, the down is held in baffle-sewn compartments to give good insulation at the seams and to control "down migration" and to assist lofting.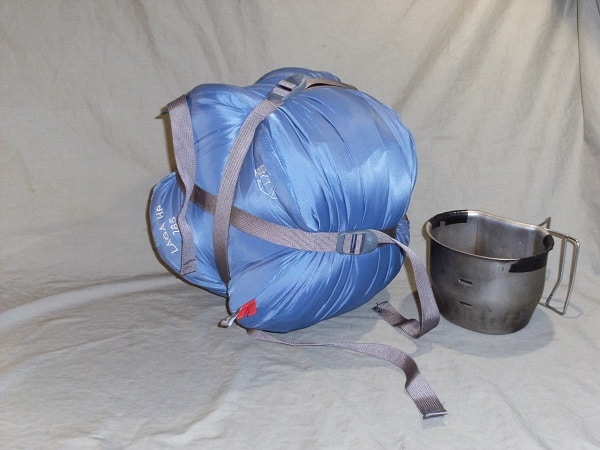 Measuring 185cm long by 81cm wide (all the way from shoulder to foot), the LAGA HP 185 weighs only about 1,200gm, packs down to a tiny 24cm x 24cm (or even less if you are brutal) in its supplied compression stuff bag and yet is rated as comfortable at –1 degree Centigrade, limit at –7 degrees Centigrade and survivable at – 24 degrees Centigrade (all bag rating tested by the "Institut Thelma" in Norway and listed according to EN 13537). I have to say that I found the bag very comfortable during some very hard frosts – without even tightening the hood up fully! This was using it under a tarp with a down-filled airbed and ground sheet under me. At temperatures above O degrees Centigrade I found I had to get my head and shoulders out of the bag, and at temperatures above 10 degrees Centigrade (indoors) I found it comfortable when used as a quilt.
A 200cm long version of the LAGA HP is available for tall folk, but at 5'5" tall, I found the 185cm length more than adequate and the 82cm width comfortably wide for my 45 inch chest.
The LAGA HP sleeping bags come complete with a compression stuff sack and a generously large, mesh, fabric storage bag.
I found the Nordisk LAGA HP 185 sleeping bag very comfortable and versatile, well featured and well made, and warm for its weight and bulk.
Coming in "Chilli Red" only, the Nordisk LAGA HP costs around £185.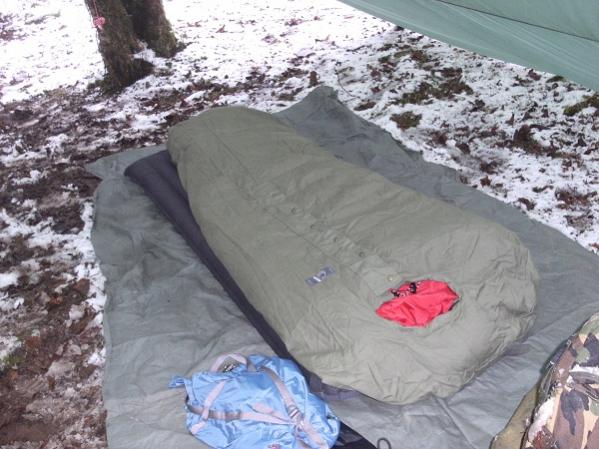 If you are one of those who likes to sleep next to the fire, or just wants to give their sleeping bag a little more protection from sparks, dirt, dew or even light drizzle, Nordisk also produce a 100% cotton sleeping bag cover that measures approx 210cm long x 76cm wide at chest, 38cm wide at foot. The "head" is cut as an uncontoured curve with a round face opening with a drawcord, and there is a 78cm long centre opening with 6 press stud closure on a 9cm wide cover flap. The foot has a box shaping of some 34cm x 38cm.
I found the cover a little narrow at the shoulder/chest for my bulk (but slimmer folk should not find this a problem) with the press studs popping open. I also found the press studs a little awkward to close when I was snug inside a sleeping bag with a side closure.
A useful feature of this sleeping bag cover is the pocket in the head of the bag. This contains an insect net that you can draw over your face. A very useful feature if you are intending sleeping out in the midge season!
The Nordisk sleeping bag cover comes in Olive Green, packs into a 26cm x 15cm diameter stuff sack, weighs approx 1 kg and costs around £30.
For more information visit www.arkconsultants.co.uk (the UK distributors) 01524 822084 or
www.nordisk.eu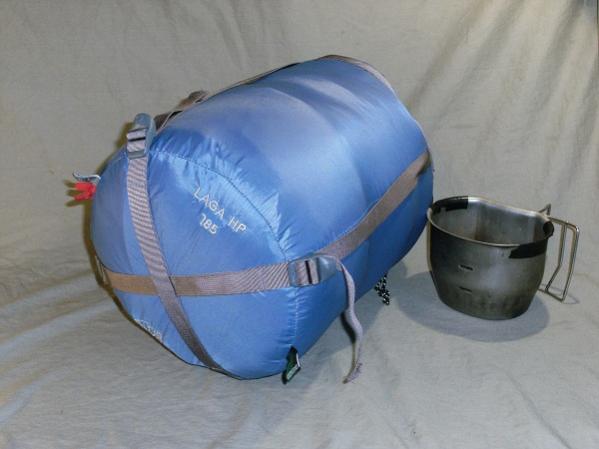 Nordisk Sleeping bag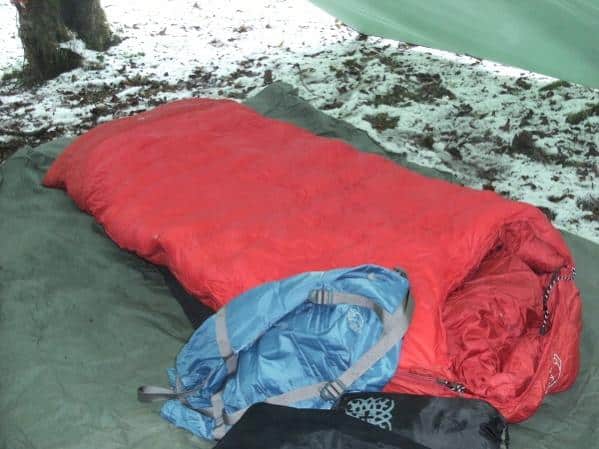 Nordisk Laga Sleeping bag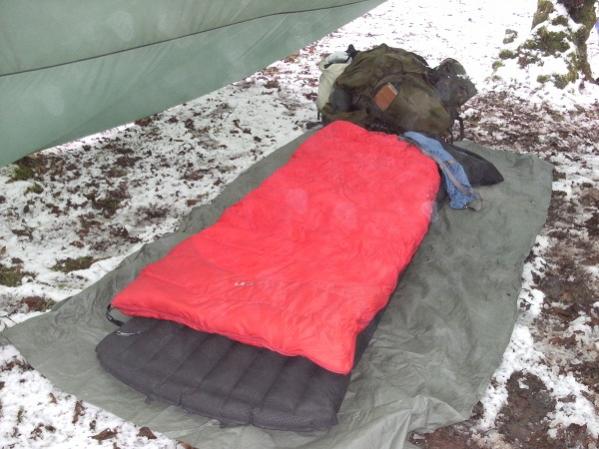 Nordisk Laga square foot Sleeping bag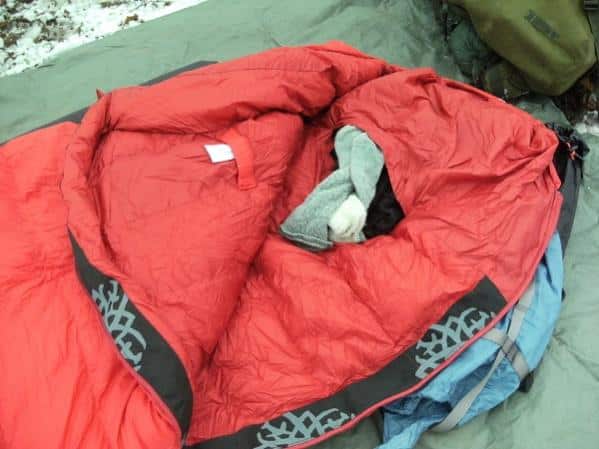 Nordisk Laga hood and security pocket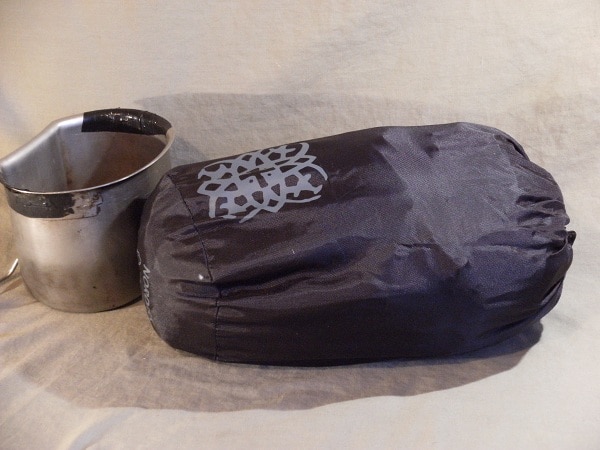 Nordisk Laga Sleeping bag cover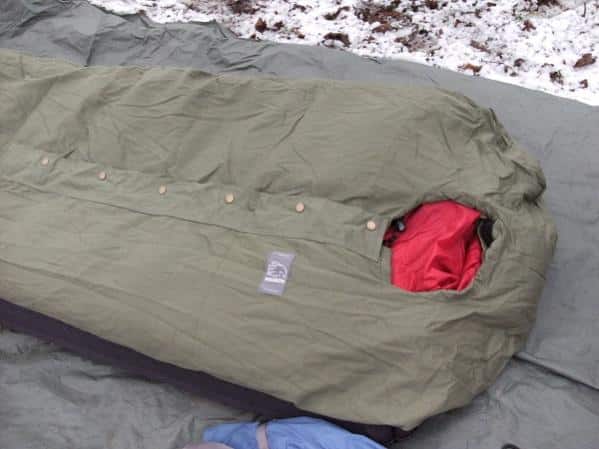 Nordisk Laga Sleeping bag cover closure details