Elliot is a Furniture maker who has turned his technical skills to knife making (we'll have one of Elliots knives reviewed very soon) I met him on a Saturday morning at his workshop for a great little visit and to see where he spends his time making tools and furniture.
Interview:
Please tell us a little about yourself and how you would describe who you are.
Ever since I was young all I've wanted to do it make things, this started originally as a washing basket of cereal boxes my mum would save and my brother and I would make all kinds of things from them. All I really remember is a big roll of that beige masking tape and a myriad of strange made up creations that we would pretend were computers and gadgets (this was the 90's, gadgets were all the rage).
I then spent the majority of my teenage years around computers, we were part of a little group of extra nerdy PC gamers who would build our own computers (relatively unheard of at the time for anyone under 40) and attempt to make our own games. This eventually lead me to filmmaking and onto film school to study cinematography, I graduated back in 2010 and spent 4 or 5 years shooting commercials, music videos and short films. This is where things started to really change for me, I got really worn down by the film industry – it's very long hours and your creativity is surprisingly limited – even when you have control of the camera and lights.
Around 2012 I began to make some basic furniture, kitchen stools from 2×4's for my friends and a few tables here and there. As I started to get more into woodworking it really took a hold, I started refining my processes, working in hardwoods and creating things much more ambitious than I'd ever made. I took influence from designers like Hans Wegner and Jens Risom, the clean lines with a focus on utility really resonated with me.
Around 2015 I stopped taking work as a cinematographer, and since then I've been making a living making furniture.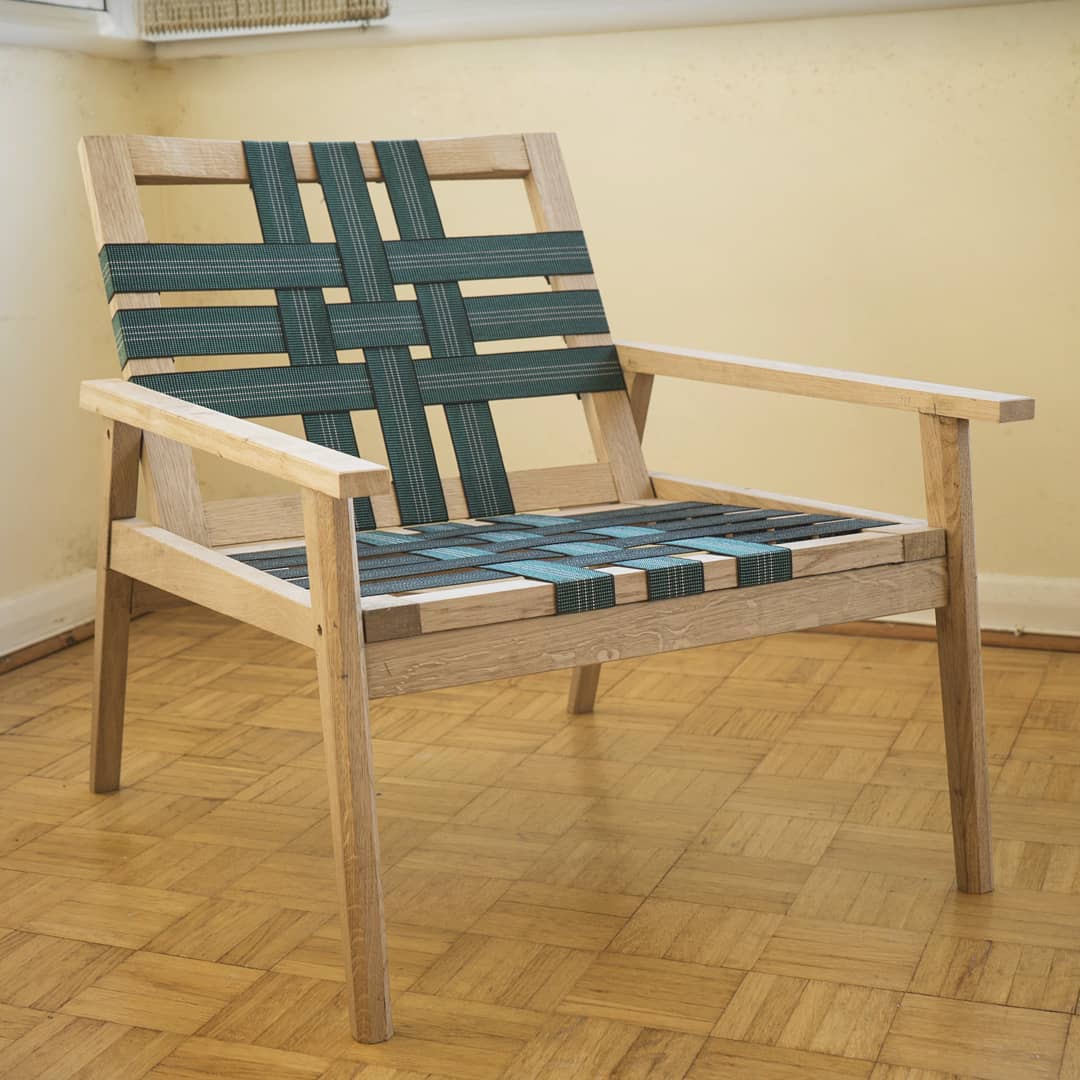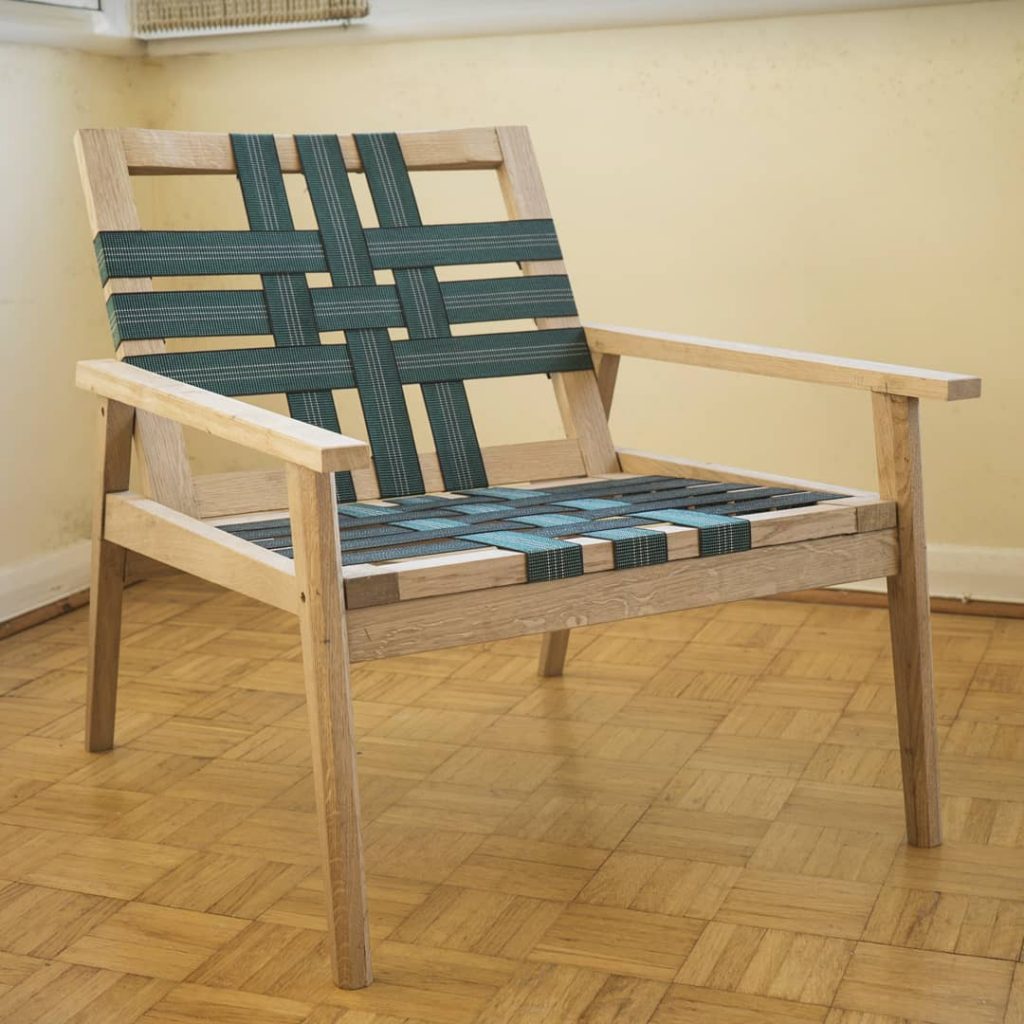 Your background is furniture making and you've taken some of your time to make knives, what prompted that move?
My interest in toolmaking and tools, in general, was sparked from the usage of fine tools in my furniture work from makers like Lie Nielsen. These tools are reproductions of early 20th Century tools built to exacting modern standards – helmed by a man who is truly passionate about toolmaking. This lead me to want to make my own tools, what better than the original tool there is – the knife. I make a particular distinction to call my knives tools – we live in a world where a knife is considered a weapon. Knives are useful for each and every one of us, whether it is dressing an animal or slicing open Amazon packages.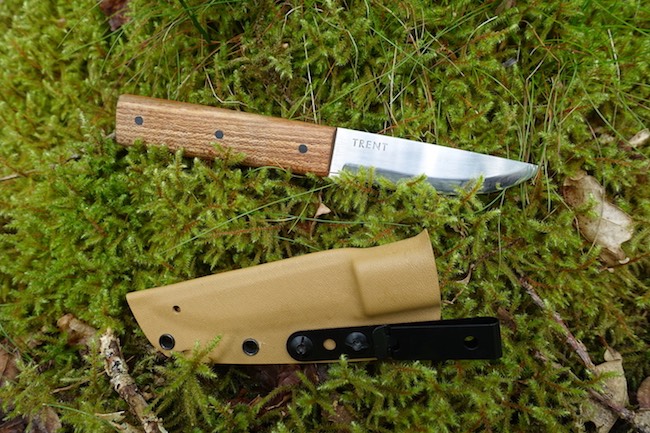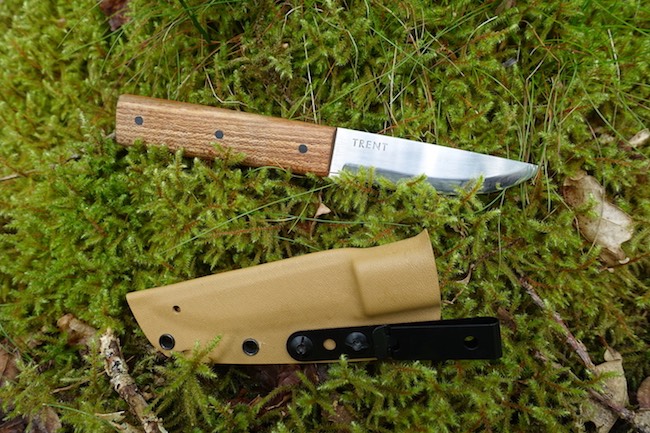 If you could spend a day with anyone (alive or dead) who would it be and why?
I went to a talk once with where a cameraman called Doug Allen was speaking, he's an expedition cameraman and had shot all over the world, I think he would have a few good stories to tell over a day.
When it comes to knife making what's been the hardest part of gaining experience?
It's hard to say but I guess the hardest part of gaining experience in anything is the hours you have to commit to doing so. I work long days on the furniture then put in whole nights on the knives just to get my skills advancing. It's starting to pay off now which is nice, but there have been lots of scrapped knives!
I get the impression that you're fairly outdoorsy, what's your favourite pastime and why?
At this time in my life, my favourite pastime has to be fishing, more specifically river fishing. I love the variation in methods you can use to catch a wide range of species here in England. Whether its fly fishing, bait fishing or lure fishing we have such a rich range of species to catch. I love the stalking aspect of fishing, roving around a wild river to find where the fish are feeding and managing to catch one out.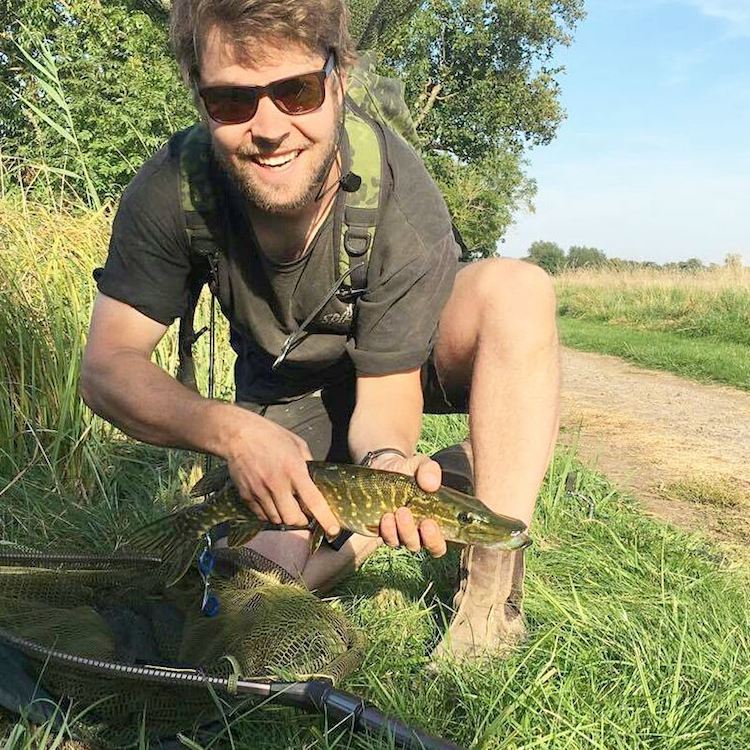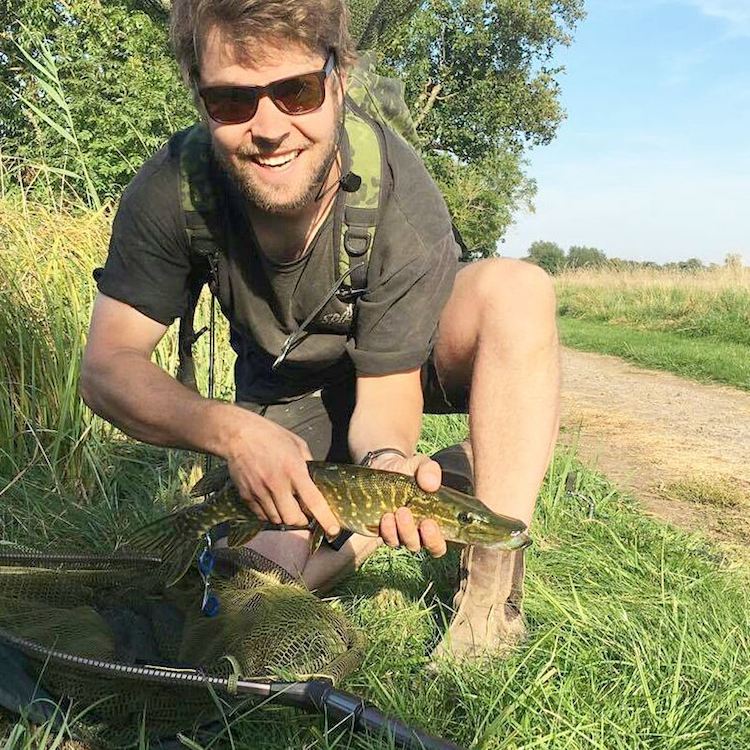 What's your favourite way of relaxing?
At the moment I think it's probably fishing.
You have a twin brother and share the workshop with him, does being around each other help with your creativity?
It definitely can do, as a bagmaker, he has an insight on things that I might not notice. I basically hand him a knife blind and ask him do you see anything wrong with this? It's a pretty useful QC situation.
Where did the inspiration for your knife come from?
The main inspiration for this knife is from my furniture making, I made it to fall into the principles I appreciate in that field. So clean lines with ultimately a functional purpose. My main focus for me is that my knives are tools, they are built to be used – I consider all of my knives to be 'user knives'.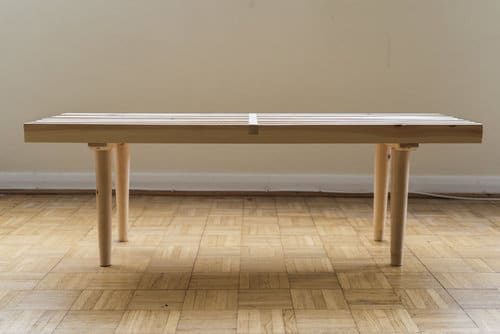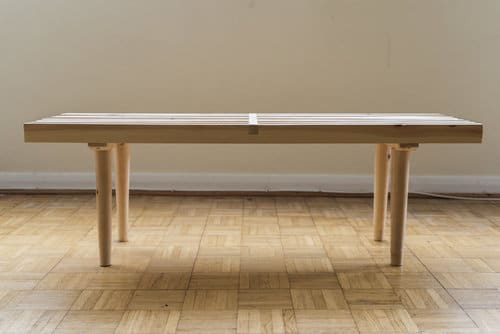 What's the biggest adventure that you've had?
I've done some cycle touring around the south in the past, that probably is the biggest I've had so far! I have plans to do more in the future but my focus is mainly on making at the moment – so that occupies all of my headspace.
Where's your favourite place in the world to visit and why?
I've been to Lake Como before in Italy when I was younger, I would really love to go back and explore the mountains there when I have the time.
What do you think would be a really interesting question to be asked?
Do you think machines will eventually replace makers?
What's the answer to the previous question?
Well, it's hard to say, there will be many processes that will become automated – it's the way things are going. But I don't think you will ever be able to replace the fine strokes you get on a handmade product. I see making by hand as a blank canvas where making by machine is more of a jigsaw puzzle. All I know is that if the world ended, makers would be just as important as doctors and nurses.
What is the best advice you've been given?
Just get on and make them.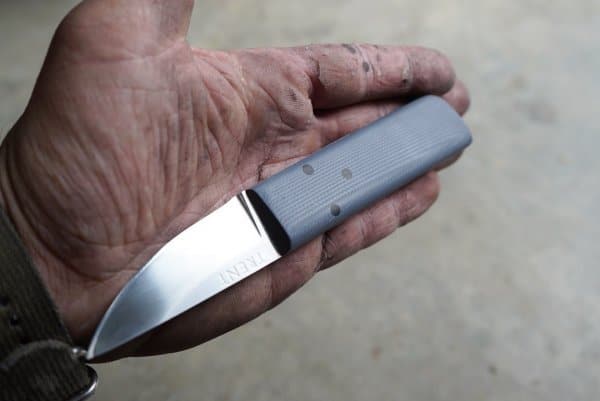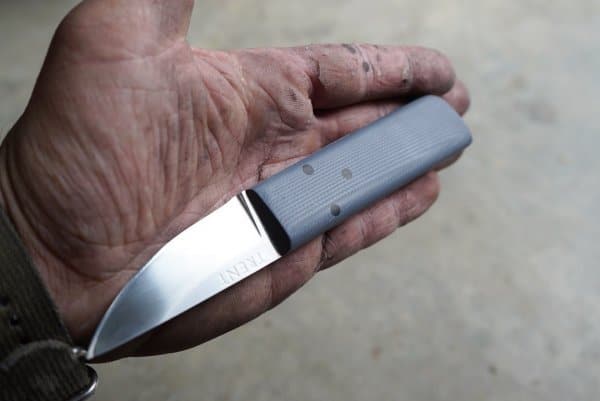 Have you got plans to expand your knife offering?
Definitely, coming from the custom furniture market I am always open to trying new things.
What's your most embarrassing moment and can you tell us about it?
This is a difficult question to answer, but I guess one comes to mind. I was installing some furniture in a customers house and had to cut out a section of a window sill. Little did I know that there was a waterpipe embedded into the underside of it, doh! As you can guess this lead to a plumber being called.
Who are your heroes and why?
Hans Wegner and Jens Risom in furniture making as I have been massively influenced by their approach and designs. Tim Hetherington was a huge hero of mine, he was a war/conflict photographer who was unfortunately killed in Libya during the uprising. His work was truly influential on the world and he is a huge inspiration to me for how to conduct myself in the world.
Do you think that coming from a furniture making background it's helped you with your knife making?
Definitely, the fine attention to detail combined with the truly designed form of a knife has been a great match for me. A solid knowledge of materials also has been very helpful and transferable across.
I like the fact that you are making knives with a convex edge as opposed to the more common scandi or secondary edges on a lot of bushcraft knives, what lead you to make this choice?
I think the scandi convex really is a wonderful grind in the right thickness stock. For woodwork is like a mini axe but remains shallow enough on 3mm stock to be a sharp knife. It also adds a load of strength behind the edge so you have a far more robust edge than a straight scandi. I grind them flat first and then add the convex, this gives you the correct geometry the right amount of stock behind the bevel.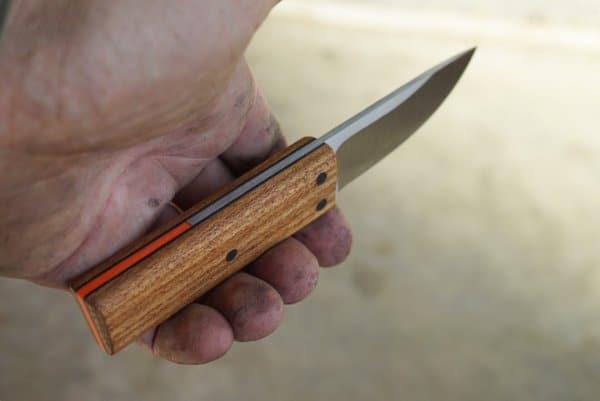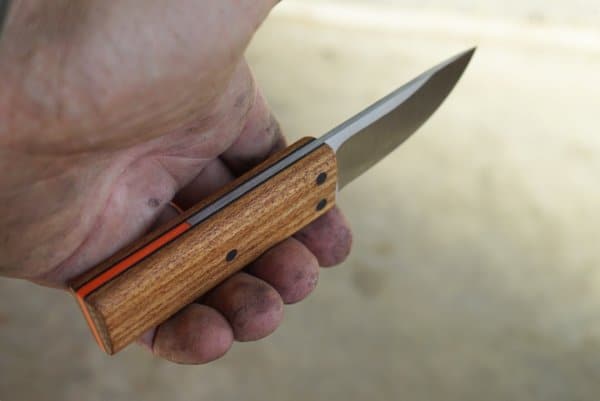 Why should people buy a knife off of you?
I believe my knives are very fairly priced for something that is made entirely by myself completely in house. My knives are guaranteed for life and I extensively test every one that leaves the workshop with my special stress testing methods. I also use a rockwell tester and an electric kiln to make sure my processes are completely ideal. My knives are made to be heirlooms, to last you a lifetime and be a knife you can use every day.
Have you any plans to design/make other equipment/tools?
I'd like to one day look at making my own chisels, for now, I'll stick to the knives!
What's your favourite knife, other than your own one.
I have a thing for the Phil Wilson and Bill Moran Spyderco collaborations, one day I'd like to own a Phil Wilson!
What's your best advice for budding knife makers?
It's very simple, you just need to make them! People get paralysed by thinking they don't have all the right gear, but you really can make stunning knives with very primitive tools and a backyard heat treating setup.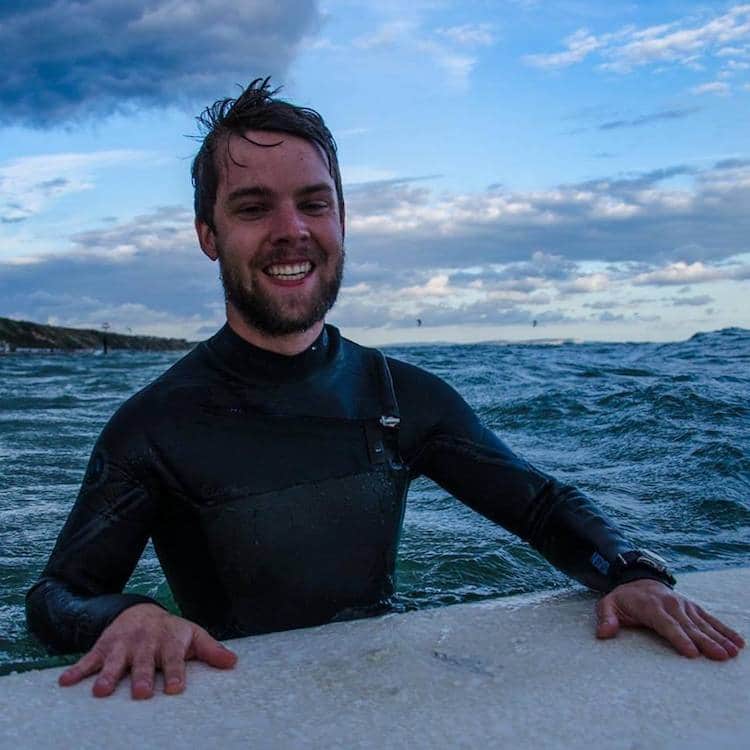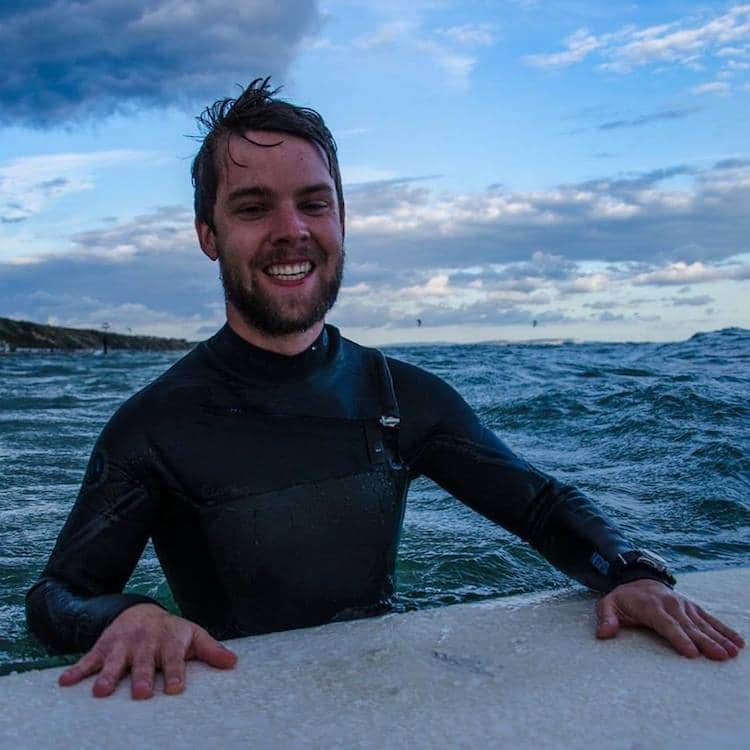 Thanks for your time Elliot and good luck with the knife making, we're looking forward to seeing more of your work.
To contact Elliot or have a closer look at his knives his website is here – Trent Knife and Tool