Terävä Jääkäripuukko 110 Carbon steel, with sheath.
I've sharpened out the heavy secondary bevel and put a micro bevel on it instead.
there is a small area of scratch pattern from the coarse grit that hopefully can be seen in the pics, hasnt effected the use so was just going to sharpen it out next time, but I've since decided to thin out the collection.
£ 40.00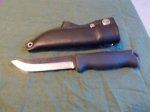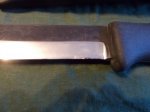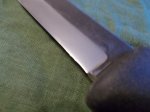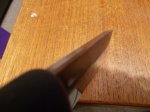 Over 18s Only.
Last edited: