I've decided to have a clearout of lots of odds and ends that I don't really use, hopefully you'll find some bargains! Offered here before going on Ebay next week.
Items will more than likely be posted on a Saturday as it's difficult for me to get to the postoffice during the week. Items will be sent second class or equivalent if too large for regular post.
Not looking for swaps as i'm trying to get some cash together. Paypal and bank transfer accepted.
Jeff White knife from Pathfinder school (with logo) £60 + £5 postage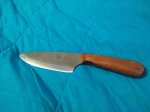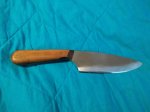 Falkkniven F1 with sheath for sharpening stone (not included) and firesteel (not included) Left handed but will fit a right handed standard Falkniven plastic sheath £85 + £5 postage.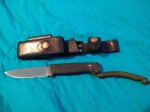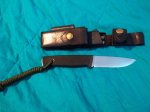 Condor Nessmuk some light marks on the blade but pretty much unused £30 + £4 postage SOLD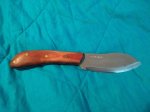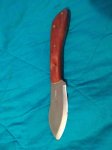 Kniveg knife handled by me in black walnut with sheath £20 + £5 postage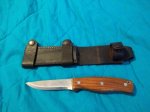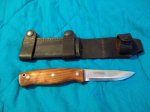 Pilots knife £30 + £5 postage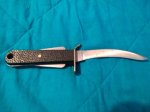 S4 copy £10 + £4 postage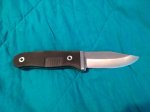 Last edited: