Up for grabs are the following items, all prices include postage and paypal fees. I am not looking for trades at this time unless you are in the Bristol and Bath area and would be happy to exchange in person, if so please let me know. All knife sales are to over 18s only.
SOLD
Manly Patriot, D2 steel and green G10 scales, practically unused with some marks on the blade, which I hope I have captured in the pictures, and razor sharp. For this one I would like £35 o.n.o
SOLD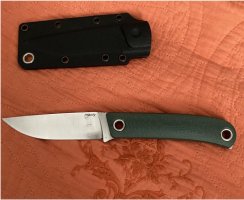 SOLD
Next is a Rock Creek Sable, a chinese made knife that is no longer in production, made to a very high quality by Cas Hanwei. Featuring a stacked leather handle and a razor sharp, it has never been used and has sat in it's box since 2011. I would like
£70
£60
£50 please.
SOLD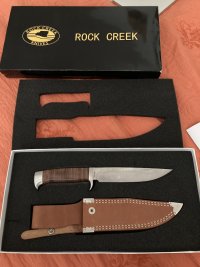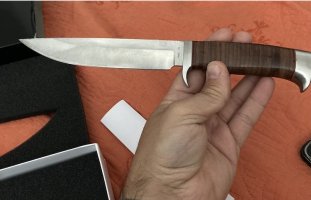 SOLD
Finally, an originall Bushlite lantern in aluminium with the logo etched into the glass, stand, several Prices candles and a zipped bag. This model does not seem to be available anymore, and I would like £30.
SOLD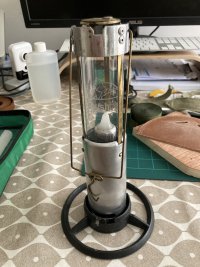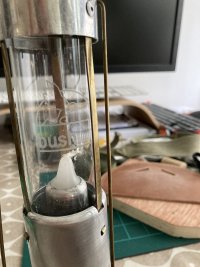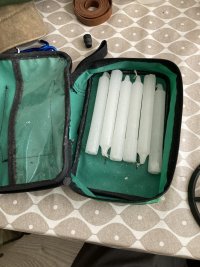 First to send me a message has priority.
Last edited: