Right then.
Today I had a lucky escape.
The non-locking knife I was using closed on me. I was particularly lucky because I was putting a bit of pressure on it when it closed on my thumb, but the bit that closed on my thumb was the bit near the base where it wasn't sharpened.
I had a moment's panic when it happened and expected a lot of blood and a deep cut. I gingerly looked at my thumb and...nothing except a red mark.
That could have been a very bad wound because the blade is very sharp.
I've taken that as a warning.
So I want to get a lock knife instead.
I prefer one with a wooden handle. I do like the TBS knives, but £80 is a bit steep (though I'm absolutely certain they're worth it!) and I can't justify that amount (I seldom use a knife, to be honest).
So I've been looking at Greenman Bushcraft.
I saw this one that I like the look of: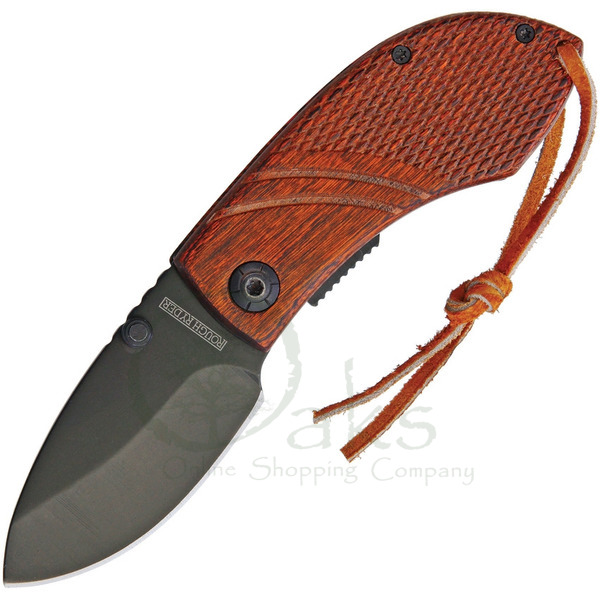 A nice simple folding drop-point pocket knife that offers a 2.5

www.greenmanbushcraft.co.uk
Doesn't say if it's a lock knife or not, but I reckon that's a lock on the underside. Which is what leaves me questioning it - that looks like a position where the lock could easily be depressed in use. And it also looks like it could dig in your hand and rub it raw.
Does anyone have this knife?
I really do like the look of it, but unsure.
Also saw this one: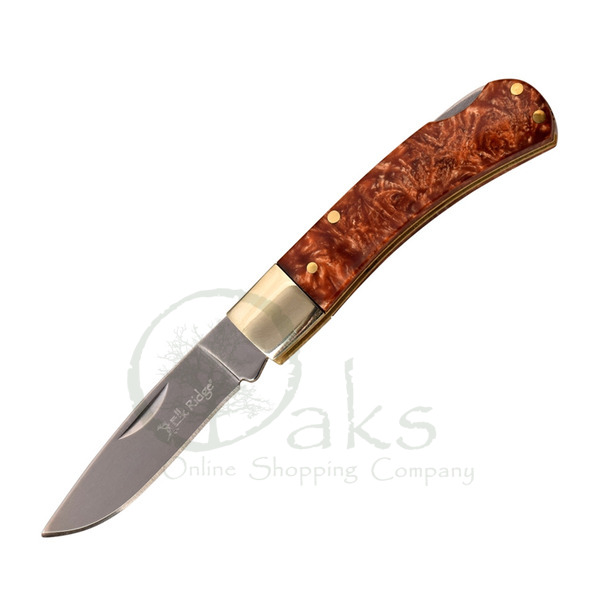 This small Elk Ridge Pocket knife has a traditional appearance. Its a simple lock-back folder just what many people require for general use. The brown handle is made from resin and the bolsters are made from nickel silver. The blade measures 5.71cm and has a satin finish. The steel used is...

www.greenmanbushcraft.co.uk
Another nice looking knife.
But I'm wondering if it's too small. It says the blade is 5.7cm (which is fine) but I wonder about the handle - if the blade is just over 2" in length and the blade sits in the handle, then I reckon that handle is no more than 2.5" long. Which seems a bit small to me. I want something I can grip.
Again, does anyone have this knife?
I'd be grateful for people's opinions on these knives, especially from those who might have eiher.
I'd also be grateful for discussion staying focussed on these knives - I'm not looking for alternative suggestions (I'm sure I can find those for myself).
Cheers, all.