1. ITEM: Kizer Vagnino Zip Slip - UK Friendly
2. CONDITION: As New
3. EXTRAS: Box, Pouch and Cleaning Cloth that comes with it.
4. LOCATION: London
5. PRICE: £100 including RMSD
6. DESCRIPTION: Selling my Kizer Vagino Zipslip due to having to raise funds. Has an S35VN stainless steel blade, titanium handle, low carry clip means it will ride low in the pocket. Only taken out of the box and photographed once, but never actually carried in the end. All as it came from the factory, with the exception of the plastic bags.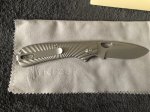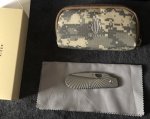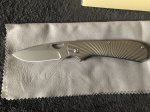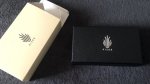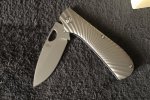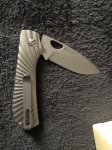 Last edited: