Here's the next part of my jacket clearout. All items stored hanging in a non-smoking home.
First up, a Musto Technical Tweed fully waterproof shooting coat in XXL. This is an amazing jacket and absolutely beautiful, but slightly too big on me, and I've worn it just once (100yds to the pub). Fit is 28" pit to pit, 34" neck to hem. It includes a suede collar, zip up inside pocket, hand warmer pockets, big bellows pockets with tabs to keep them open for shooting. A wonderful looking tweed makes this really elegant. They retail for around £399, yours for £195. PRICE DROP TO £160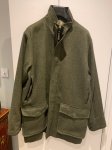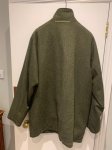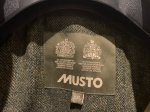 Next, a Ray Mears Woodlore Swazi Tahr in XXL. It's been packed on a couple of trips, but only worn once (in snow) and I don't think smocks are really my thing any more, so time for it to go. There are a couple of slight marks on it, but it's otherwise pristine. These things are as close as you can get to a drysuit without actually wearing one - goretex fabric, neoprene cuffs, big front pockets with bullet slips, drawstring waist. SOLD.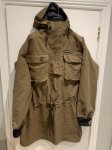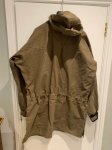 Finally (for this part 2), an unworn Helikon-Tex 2XL bush shirt in coyote ripstop. Button-up front and more pockets than I can count, including elbow pad pockets, various pockets on the sleeves. I purchased it for summer rifle shooting but never wore it, this is a perfect summer bushcraft shirt for wearing over a t-shirt. This is a big shirt/jacket with 29" pit to pit and 31" neck to hem. Yours for £25 posted. PRICE DROP TO £15 (I can't justify lower than this with the postage costs)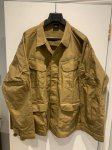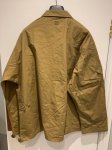 Last edited: