Time for a clearout of jackets, and this time I'm selling my favourites - the ones that I still love but have hardly (or never) worn. All items stored hanging in a non-smoking home.
First up an unused Pete Hutchinson Designs (PHD) Lofoten ventile and down jacket XL in green and black (this was listed separately but is now here at a reduced price). It's quite simply the nicest down jacket I've ever come across, but I've never worn it. I don't have the full spec because it's a discontinued model, but if you take a look at the current models (
https://www.phdesigns.co.uk/romsdal-ventile-down-jacket
) you'll see just how good these things are. 30oz or so in weight, it packs into an included stuff sack that's just 12" long by 11" wide. It includes a detachable fleece-lined ventile hood, inside pocket, two fleece-lined outside pockets and a fleece-lined collar. Goose down lining is fantastically warm.
Dimensions 25" pit to pit on the exterior (can't be certain of how much inside, it's down!), same on the waist. 32" neck to hem.
This is possibly my most reluctant sale ever, but bomber-style jackets simply don't suit me and I've never worn it. As you can see their cheapest current model is £950. SOLD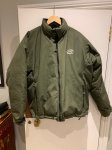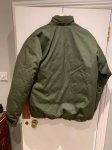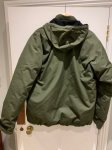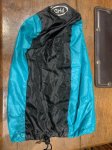 Next we have a Barbour Berwick Endurance in XL. This is a fully waterproof jacket in manmade fibres (not wax cotton) with a moleskin collar. Features include two inside pockets, hand warmer pockets, bellows pockets with tabs to keep them open for shooting, and an all-round rear poacher's pocket. It's very clean and only lightly used, but unfortunately one of those occasions was a walk where we literally had to go through hedges, so there's a pulled thread on the left arm, and one of the poacher zips has partially broken (both shown). Size is 26" pit to pit, 33" neck to hem. SOLD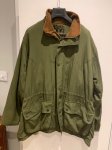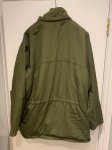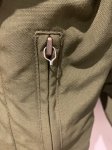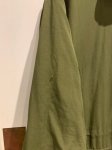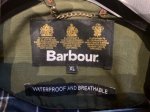 Last edited: