1. ITEM: Glycine Airman DC-4 24hr watch
2. CONDITION: Very good
3. EXTRAS: Box, paperwork etc.
4. LOCATION: UK
5. PRICE: £470 including RMSD Sold elsewhere
6. DESCRIPTION:
For sale is a Glycine Airman DC-4 (model name GL0072) which I purchased new in the summer of 2020. This has a 42mm case, 22mm lug width, 200m water resistance, matte black dial, fully lumed numerals and hands, sapphire crystal, display back, bi-directional 24hr bezel and most juicy of all it's the 24hr variant i.e. the hour hand makes one rotation of the dial every 24hrs rather than the usual 12hrs, and you use the rotating bezel to track a second time zone. It comes on the Glycine NATO, boxed with hang tag, protective dial and caseback stickers and the warranty information.
It's in very good condition having only been worn a handful of times outside, and the most noticeable marks I've photographed (some minor scratches to the case sides are all that I can spot).
I sent this back to Glycine under warranty as when it arrived, the date change was a good few hours after midnight, and the minute and hour hands were really not well synchronised. I thought the fact that when starting the watch again after having hacked it, having to push in and turn the crown a fraction to get the movement going again was an issue, but apparently this is not. They definitely improved these issues, but it's not perfect: the date changes at 00:35, and the hour hand is still a fraction out with the minute hand, however it is only noticeable at midday (the traditional 6 o'clock position). I have taken photographs to show this.
Timekeeping is extremely impressive now at +1spd when in use (timing it, it appears to gain a few seconds on wrist, and when off wrist overnight it sheds the gained time).
Asking £470 including RMSD.
In terms of trades, knives with interesting mechanisms are always welcome, such as anything by Grant & Gavin Hawk. I'm still trying to refind a Chris Reeve Ti Lock having daftly sold one, so if you have one, please do let me know.
7. PICTURES: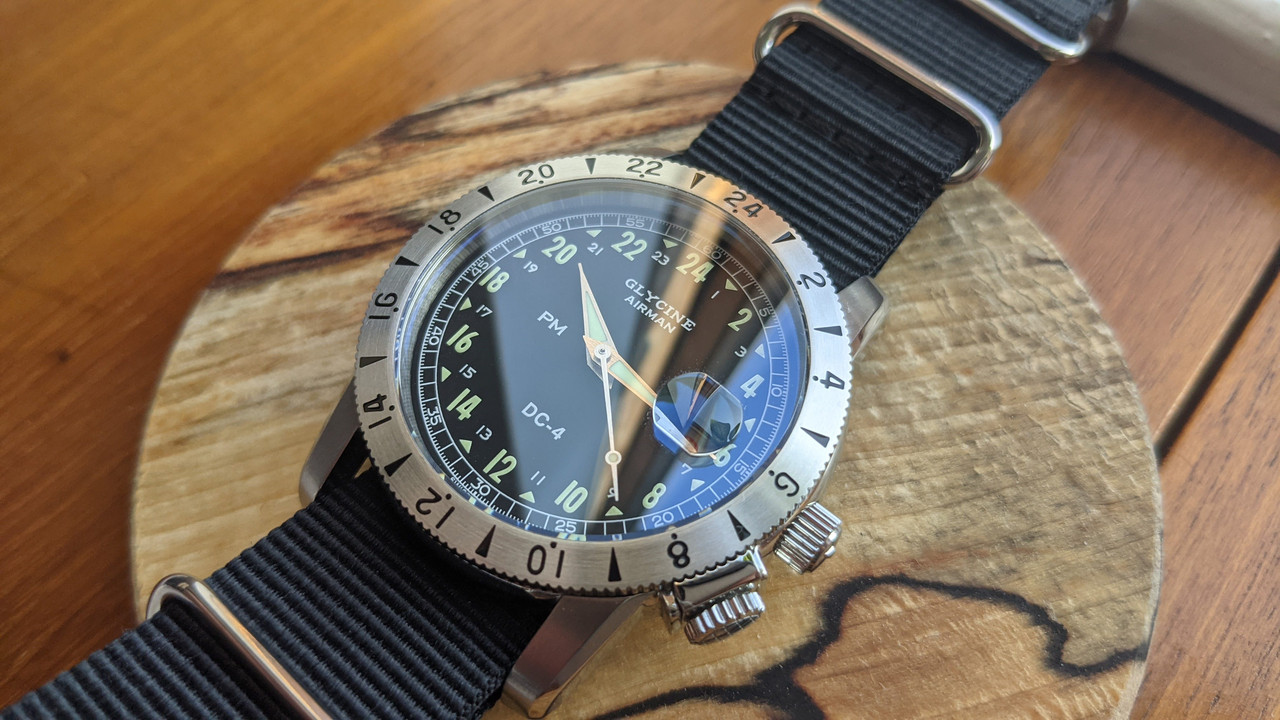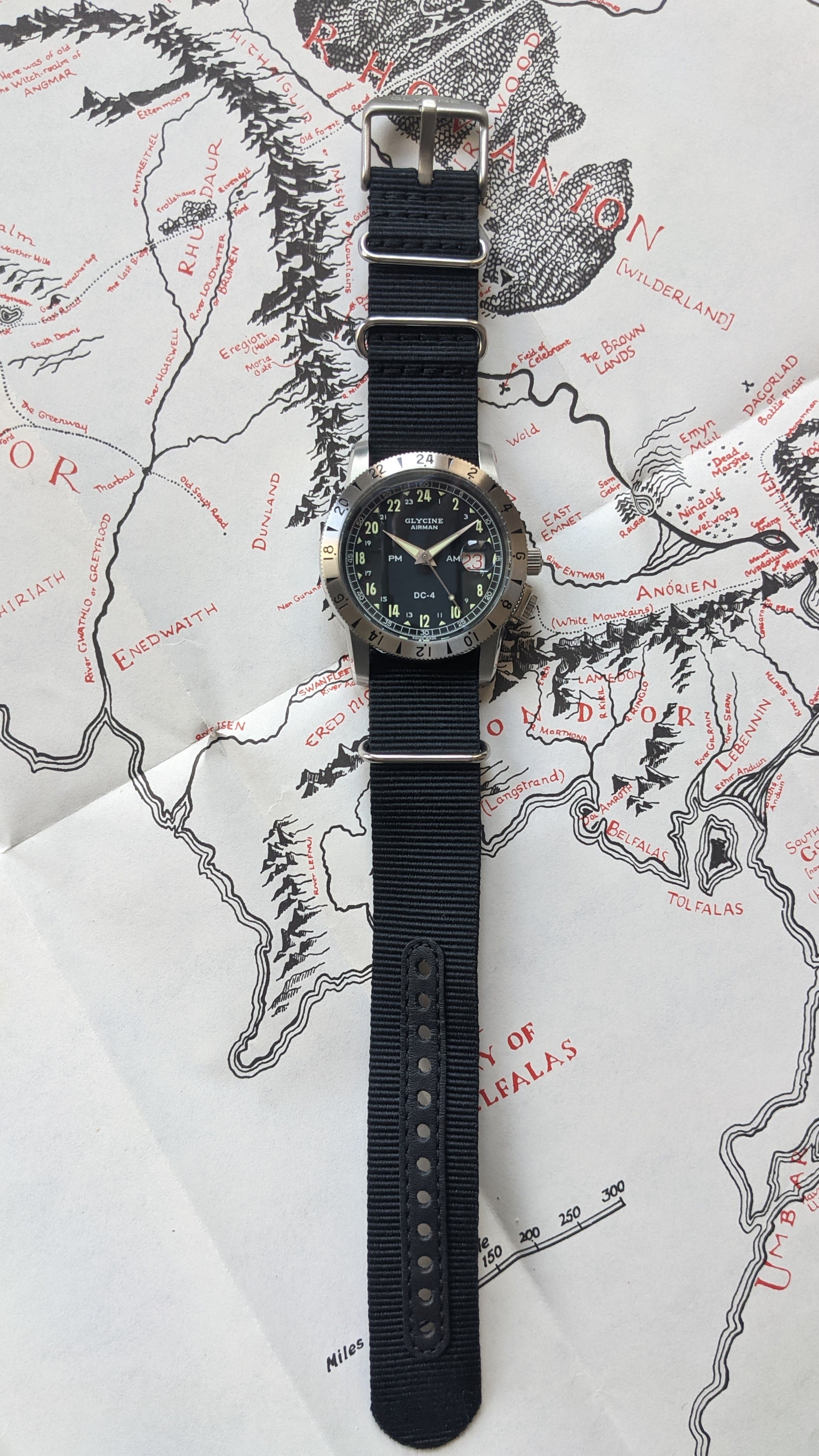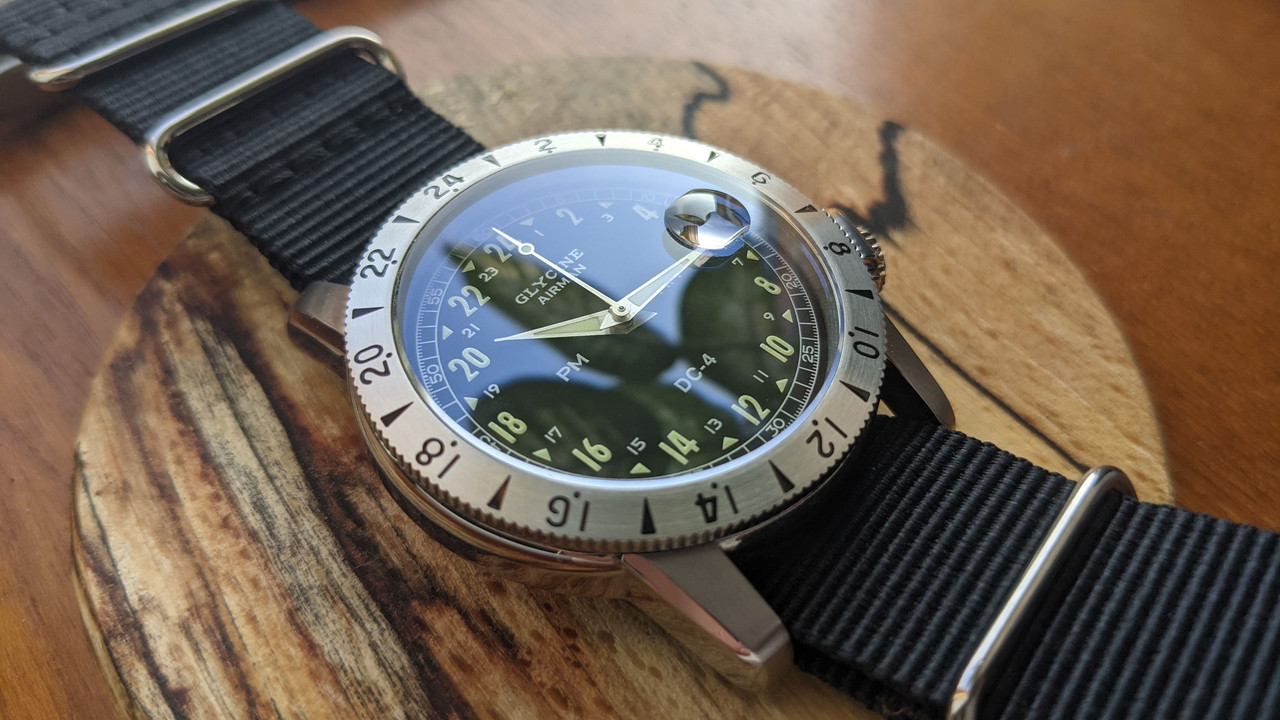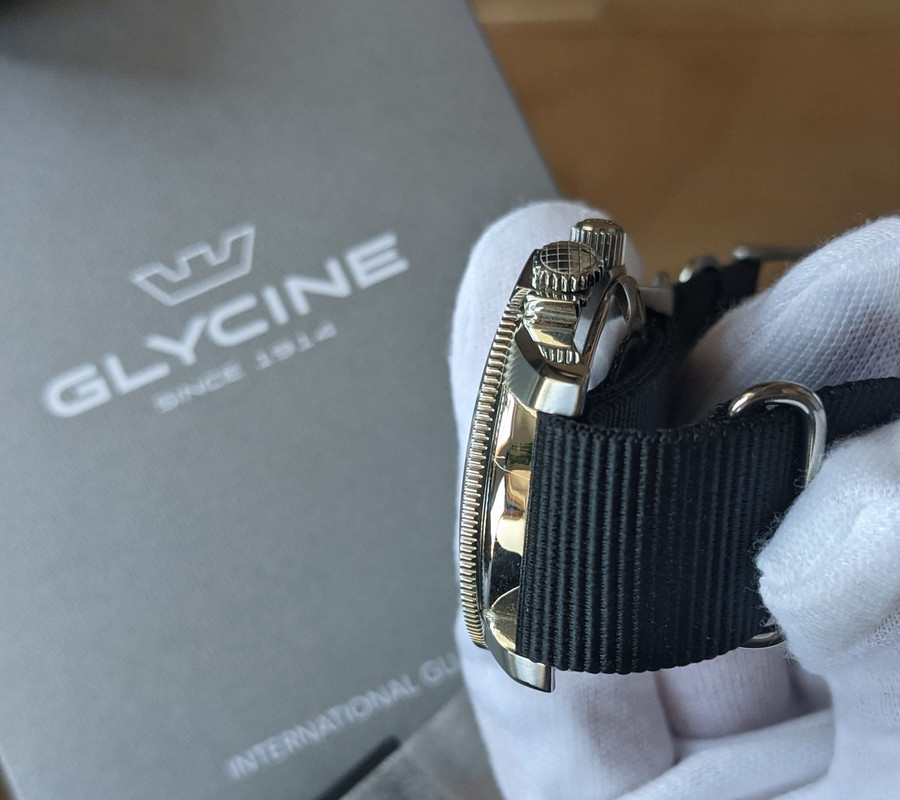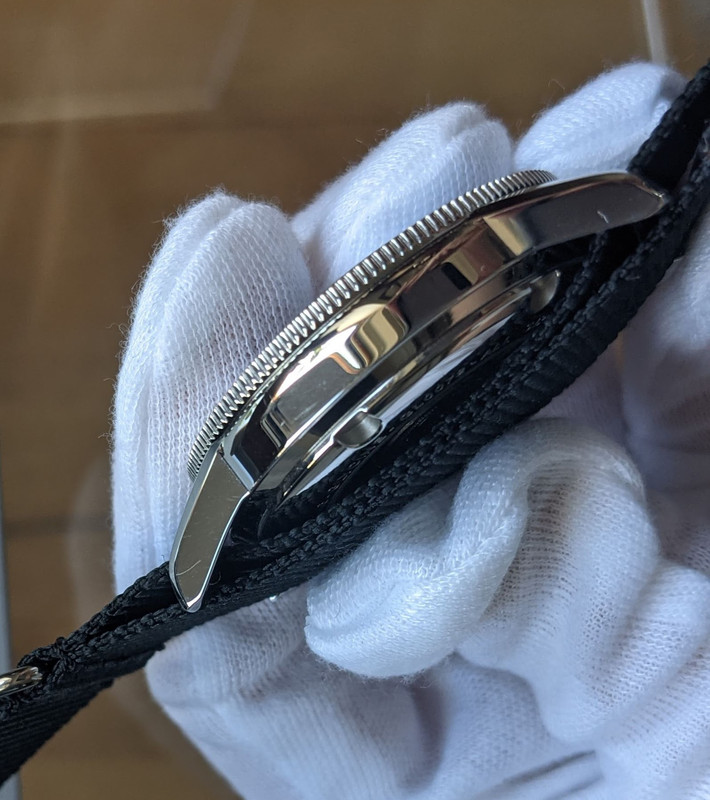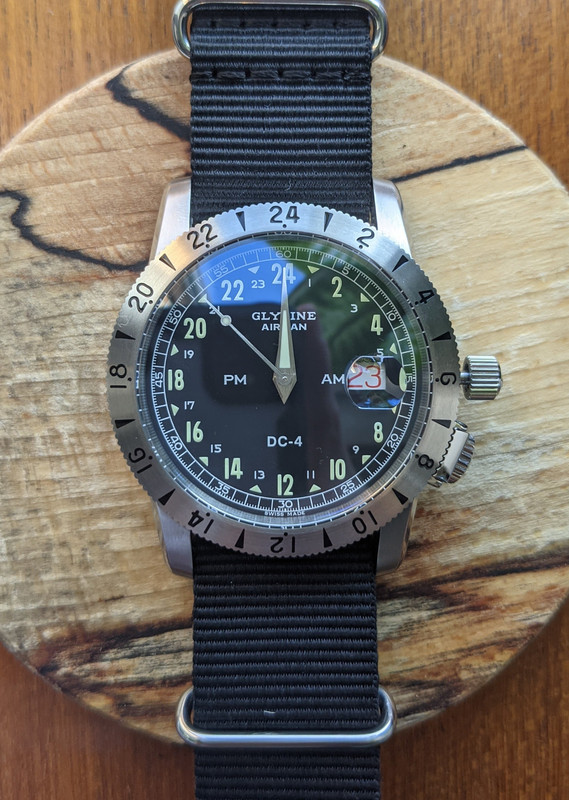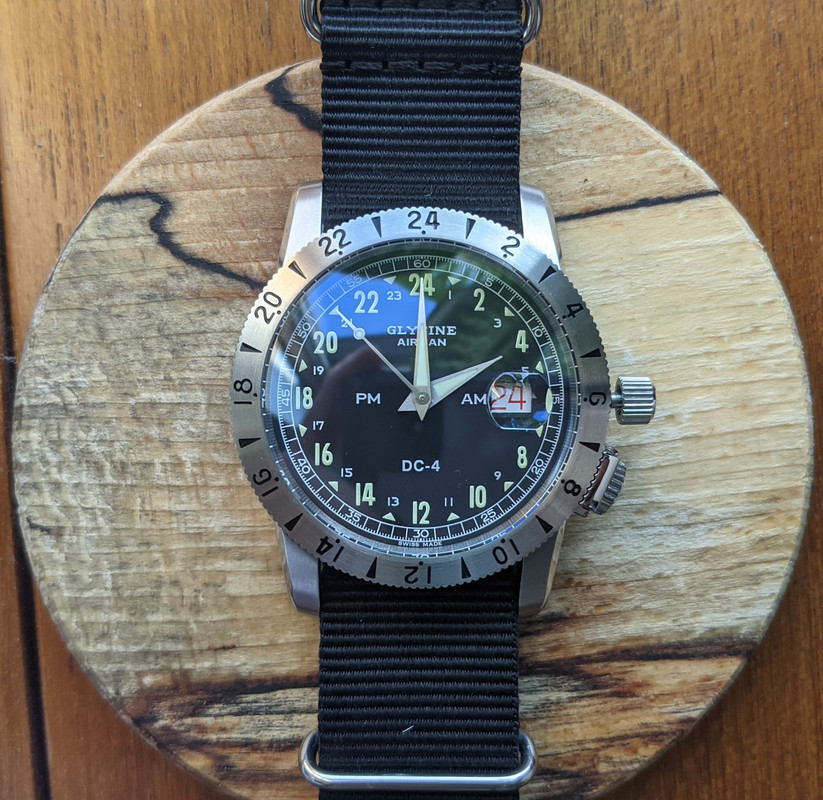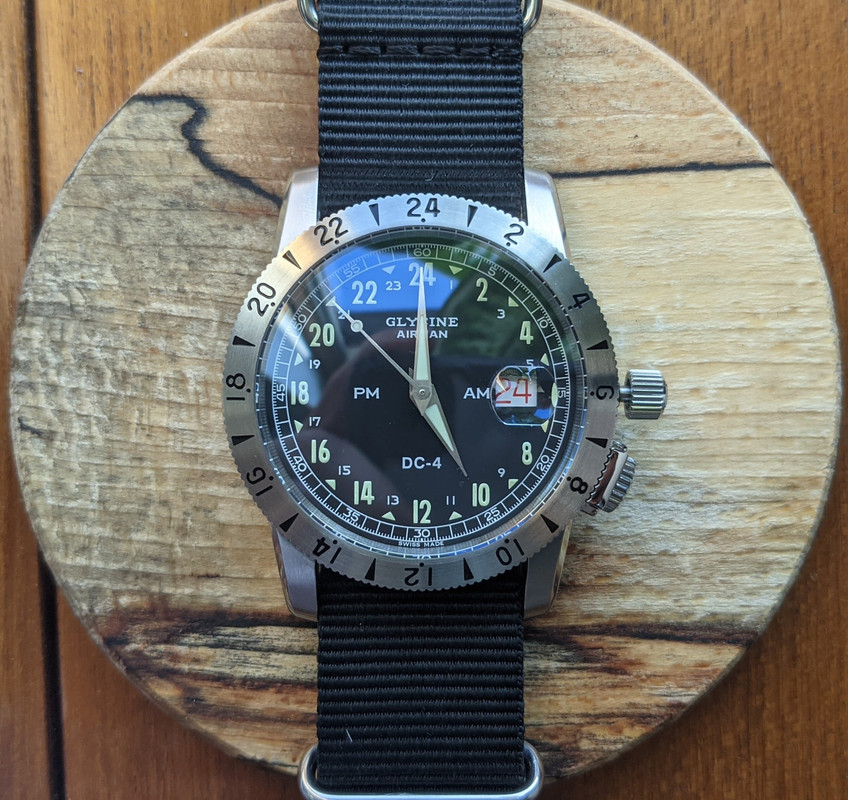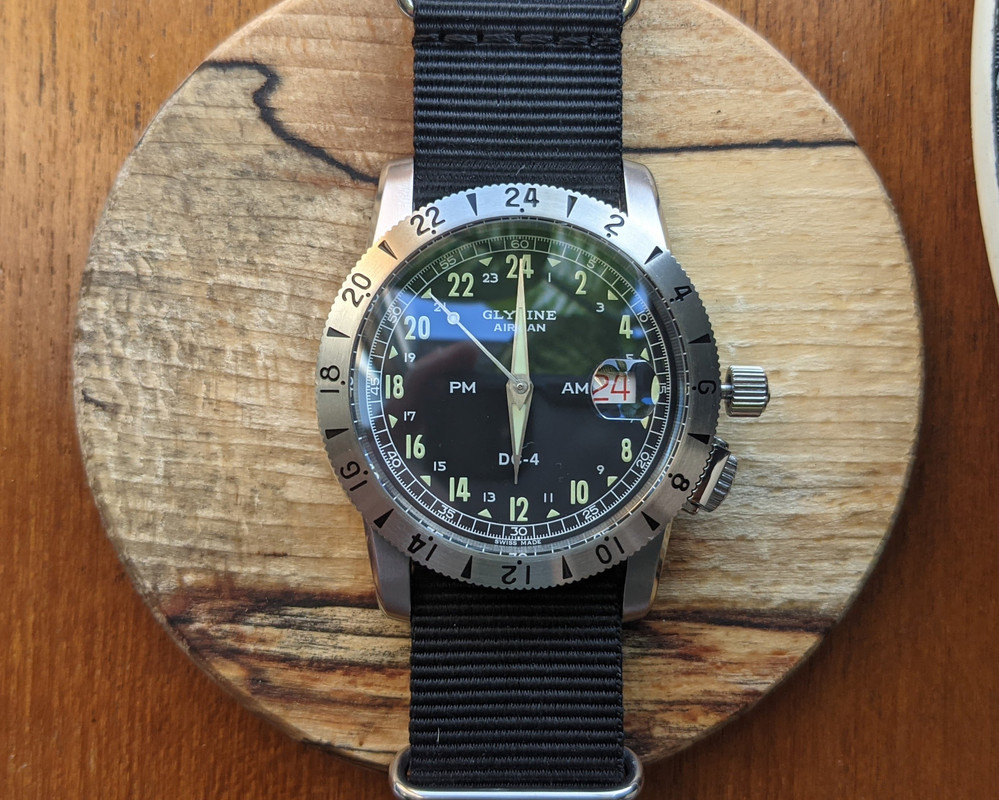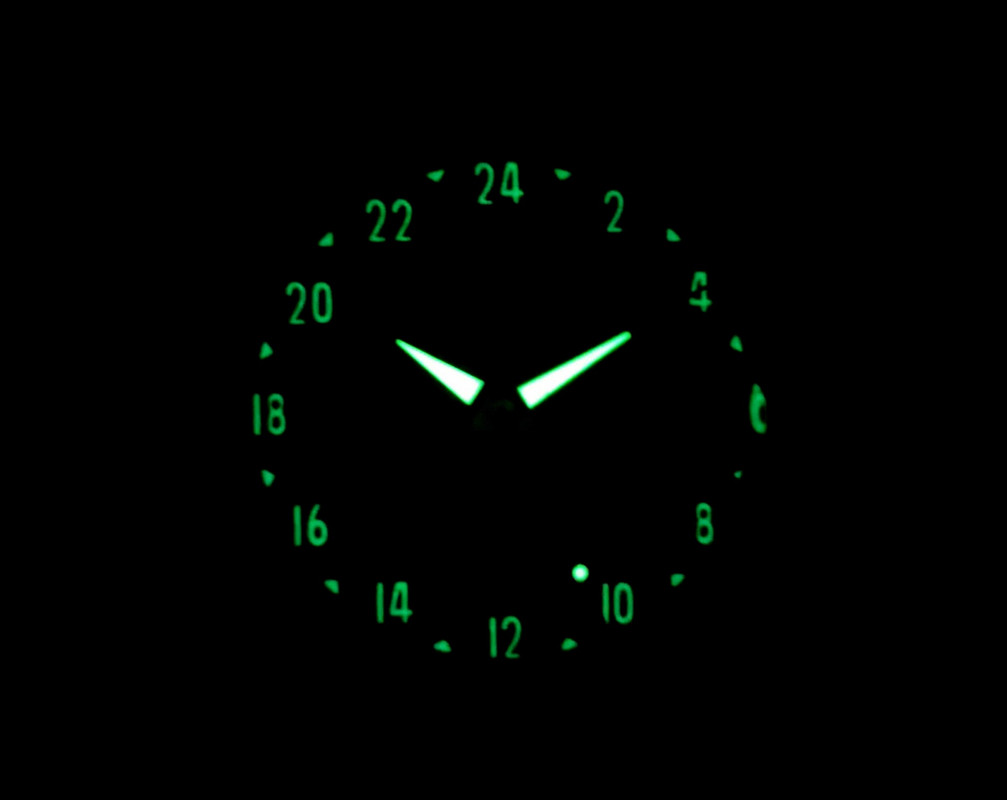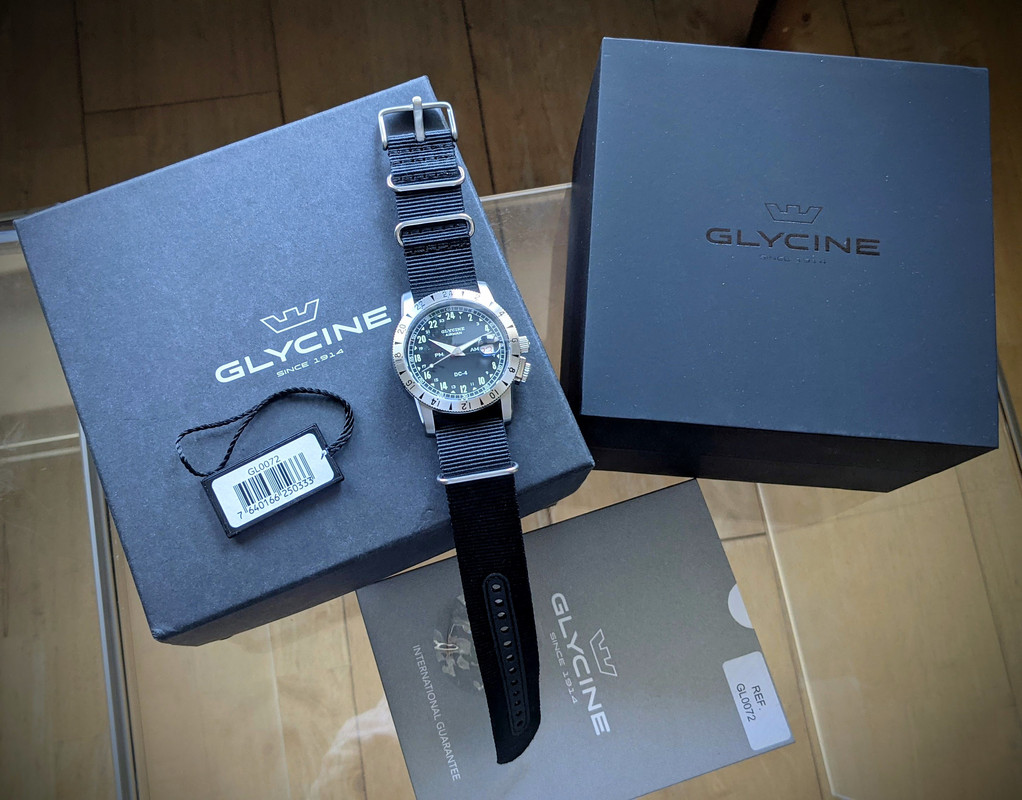 Last edited: