Oct 7, 2006
21,849
1,330
63
"A Basic Guide to making your own, Budget, Bushcrafting Equipment"
Never entered for
THE BOOKER PRIZE
,not seen in
THE DESIGN AWARDS CEREMONY
has won no
PRIZES FOR LITERATURE
14 fully illustrated, step by step projects (using the simplest of tools) plus detailed instructions on seaming etc.
The projects cover - Drybag, stuffsack,Poncho/basha, Giant Basha, Daysack, Canvas "Foraging" Bag, Zipped Bivvi bag, trivet, Billy Can, Hobo Stove, Coconut Mug, Coconut Ladle or water dipper, Soft Leather Storage Pouches, Leather "Possibles" Pouch.
All in A4 format, wipe clean cover with easily removed pages for ease of working.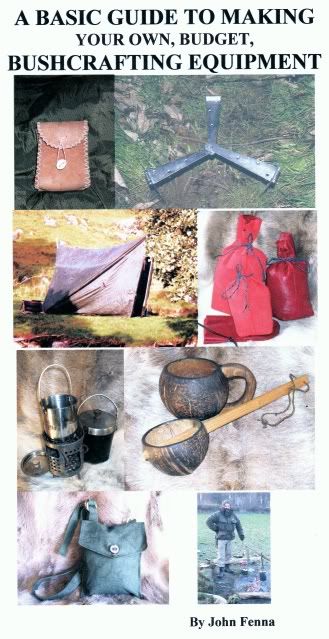 Available as hardcopy in a wipe clean cover, as a PDF and now in a fileform suitable for use with Kindles! All this for only £10 inc P&P!