I am having a clear out, and after a great deal of thought have decided to sell my custom F1 with a Bark River handle. I bought this about 3 years ago and it's only been outside once. I'd rather it went to a good home where it gets used.
There is background and a current USD price here:
https://www.knivesshipfree.com/fallkniven-custom-f1/
The blade is the usual F1 laminated VG10, the handle black canvas micarta by Bark River. The knife comes with:
Modified EKA Nordic sheath w/ fleece liner
Original leather sheath, not great condition as I tried to wet form it
The original box
All original purchase paperwork
This knife probably cost me close to £400 to get into the UK originally, including the VAT and duty. Given it's on sale a new one would curently cost £210 for the knife plus duty, shipping and VAT, coming to over £300.
The knife is in a modified EKA Nordic kydex sheath, fleece lined. Hold the knife very nicely. Blade has been polished up since photos taken.
Was on at £250, I'd now like £200 for it but open to *sensible* offers.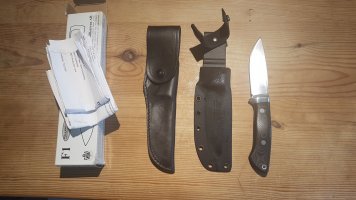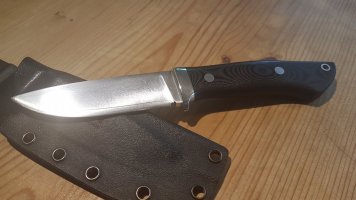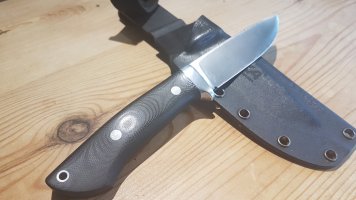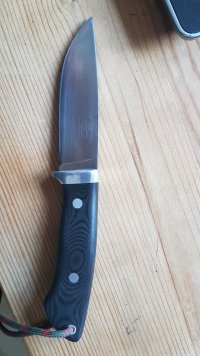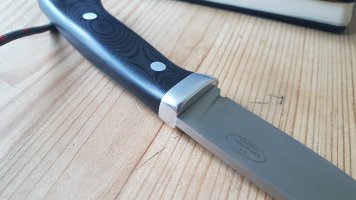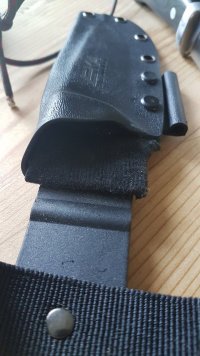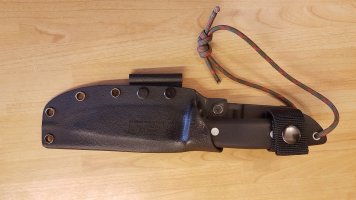 Last edited: