Looking at relocation over yonder seas in the Autumn so slowly sorting through bits that I like but can't really justify keeping or putting into storage long term.
All prices include Postage and paypal fees.
Reducing the prices!
PPMG catapult: £30 posted sold!
Maxped Medical pouch £25 posted Sold!
MAxped Fatty: £12 posted sold!
Montane Smock: £65 posted!Sold!
First up a Gamekeeper PPMG Aluminium catapult, lovely design and feels soo good in the hand but I just can't hit anything accurately with TTF. Number 1543. 2nd pic shows the one frame hit ding, it's only small (just below mid way between forks... it's sma as I use ceramic balls and almost never use steelys. £35
Second up a Maxpedition fatty organisers, with a tiny stain inside and evidently I saw fit to unstitch the maxpedition logo patch on the front. Barely used, sat in a cupbaord for years. Comes with two tac tie thingies what for attaching to MOLLE. £15
Next up Maxpedition FR1 Medical pouch, great condition having also been sat in a cupboard for years and basically never taken out. Evidently I took of the bit of shock cord from the front but the slider is still inside so 50cm or so of shock cord will put it right. £30
Finally a Montane Extreme Smock, Size M, in everyone's favourite Green. A great alternative to Buffalo shirt and with more 'technical' features (Like a hood!). Bought and used for a couple of months as a break time layer to go on top of a buffalo shirt when I was working in woods in NE scotland and getting v cold, since then used very occasionally about town. Great condition, but a bit of the velcro on the hood collar is fraying and coming loose, pic shows this. Easy to repair with a bit of stitch. Can't for the life of me find the crotch strap though I know I put it somewhere safe, but I presume almost nobody actually uses this. Due to light use the pile on the back (where it usually flattens with heavy use) is still in great condition. £75
I will entertain sensible offers, and I would possibly consider part ex. for Cumulus (or similar) under quilt or top quilt. More pics available if you truly desire it.
Thanks all!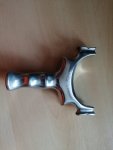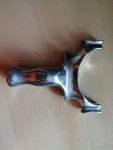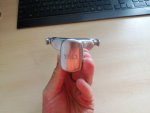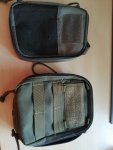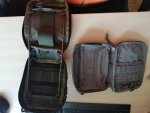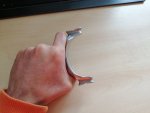 Last edited: