With a nod to the jerky thread, I've loaded the biltong box. Silverside or topside are the best cuts for this. Trim most fat and ALL muscle sheath.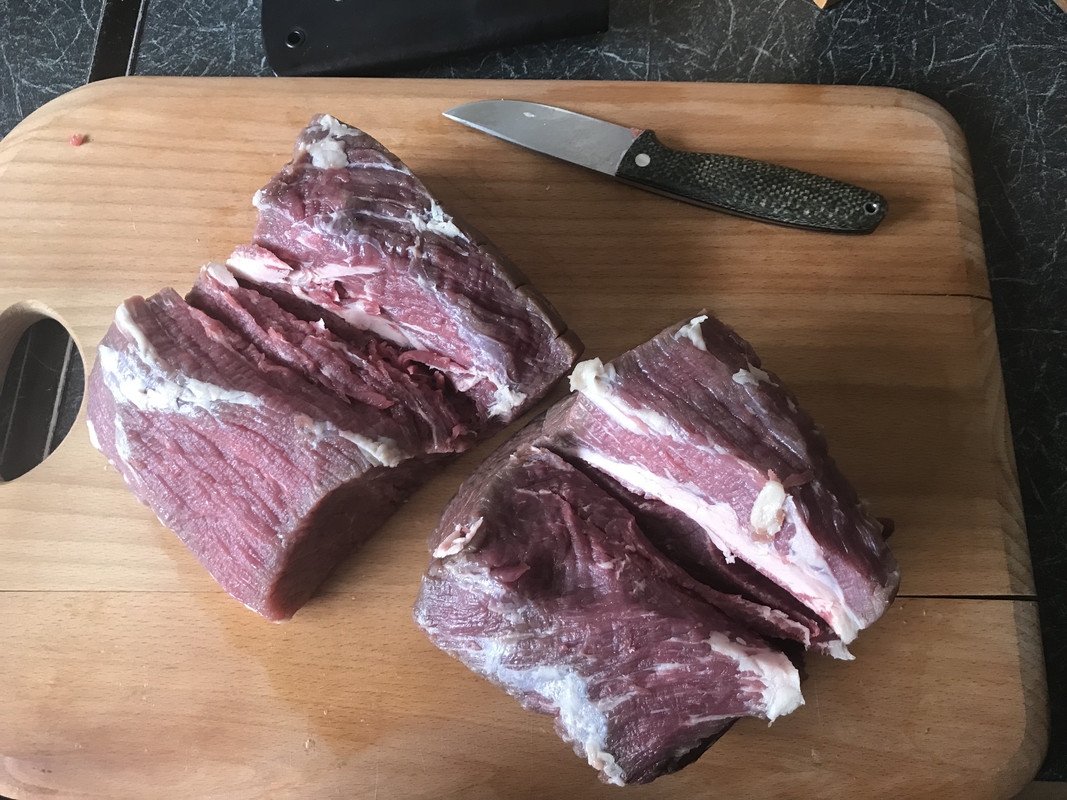 Vinegar wash for a half hour, kills surface bugs. Use a long knife to slice the meat into 1cm or 2cm strips. Do this along the grain of the meat so the dried product is cut across it and is tender to eat. The reason for a long knife is to prevent any hacking or sawing, this creates ragged flaps in the meat that can store nasty bacteria. So choose a very sharp carving knife and sweep through in as few cuts as you can.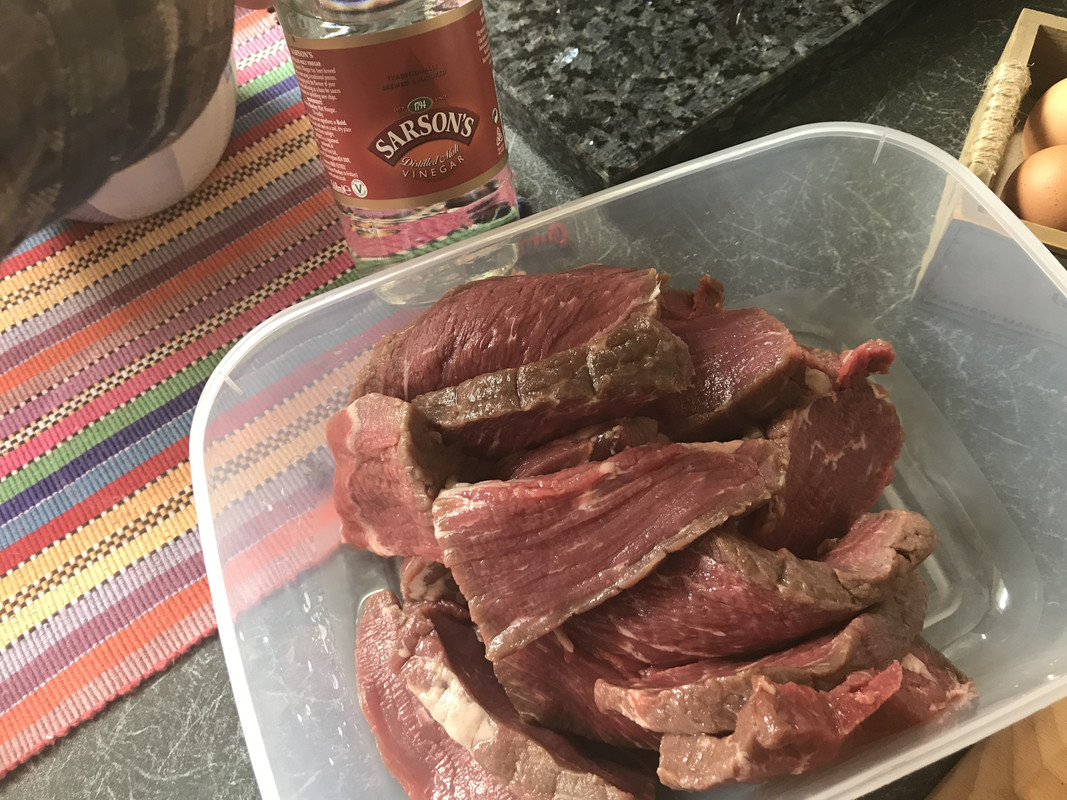 Drain off the vinegar, pat the meat dry, apply your secret recipe. The mix needs to be around 40% salt. Don't apply it too heavily because the meat shrinks loads and concentrates the rub.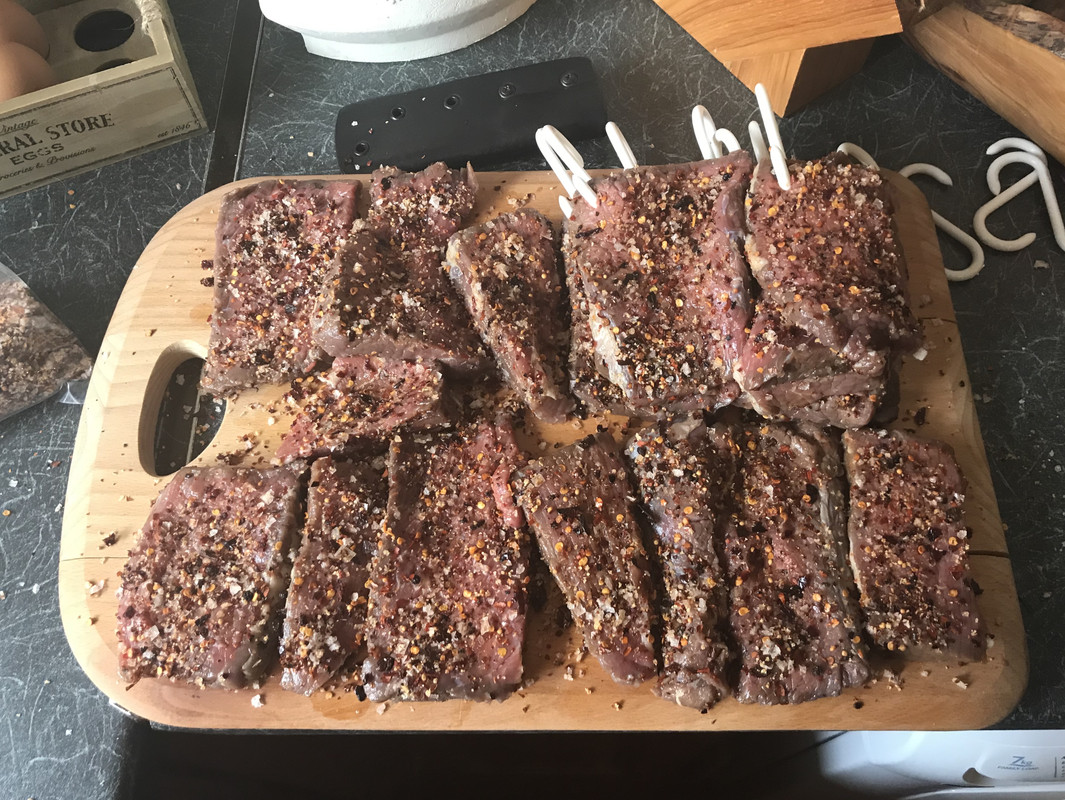 For this batch, here is my recipe. Soaked in Worcester sauce for an hour. Wiped. Smoked garlic granules, Chipotle chilli flakes, ground sweet pimento, 40% Maldon sea salt. Either chuck the lot in a bag and shake, or do the rub thing. If it goes in a bag, wipe some off after, it'll be too salty. Few other things added, but no Coriander this time, a first for me as it's so much a part of biltong. We'll see.
Into the box. 80w lightbulb, 240v computer fan, old kitchen cupboard, it's really a very simple set up that can even be done in the big plastic storage boxes sold cheaply.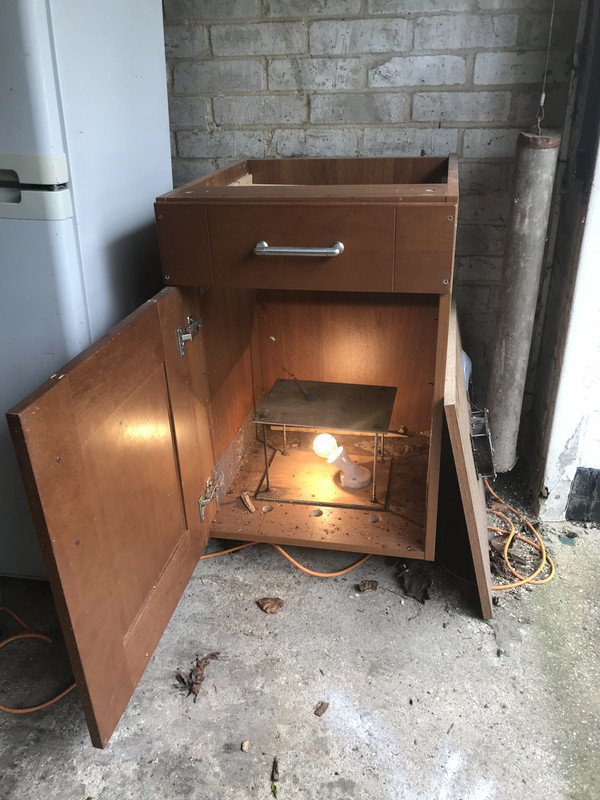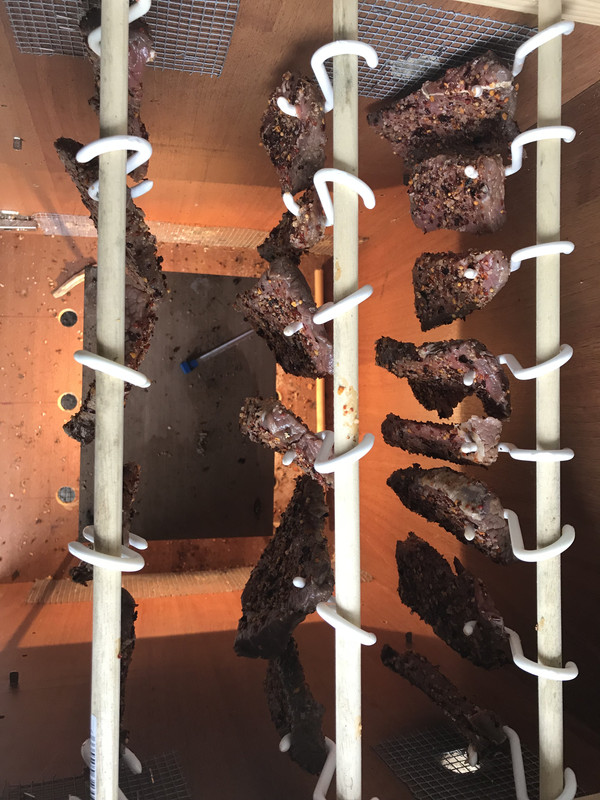 Back to you in 3-5 days.