1. ITEM: Benchmade Proper 318-2 clip point , S90V - UK LEGAL
2. CONDITION: As new, never used or carried, only opened box to look at.
3. EXTRAS: cotton pouch
4. LOCATION: Southampton
5. PRICE: £200
6. DESCRIPTION:
I received this brand new and unopened about 2 weeks ago. It's a lovely knife. The CF scales look amazing and it's a great steel. Would love to keep it but I wont use it and could do with the funds. Comes with box etc… perfect condition, razor sharp. No blade play and perfectly centred.
Cost £247 new but very hard to come by.
OVER 18'S ONLY
any questions, please ask.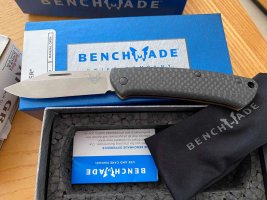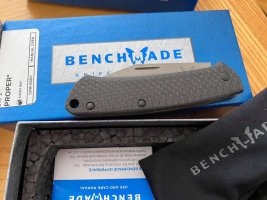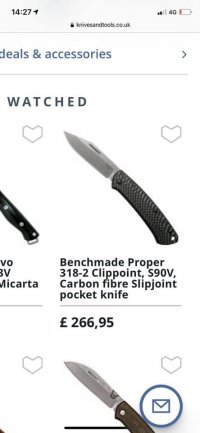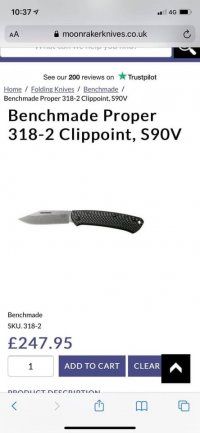 Last edited: