Ben Orford Woodlander Bushcraft Knife
I received this a few months ago directly from Ben Orford. It is an amazing knife. The quality is second to none. The knife is O1 too steel with Birdseye maple scales and black G10 liners. It comes with a dangler LH sheath and matching unused firesteel.
I had bought this to use but my circumstances have changed recently. It has never left the house. The is one 'water spot?' On the sheath. I think it came like this but it's hard to see. The blade has a coat of Camellia oil to protect it.
I paid £493 for this.
I would like £450 , NOW £425 all in please.
Last price drop, now £415. Now £405, £395 all in. NOW £385,
BIG DROP, NOW £365
If no takers I will have to use it!
over 18's only.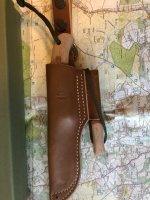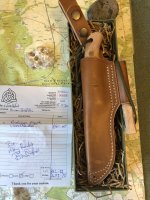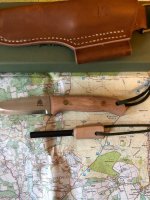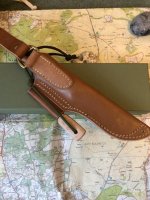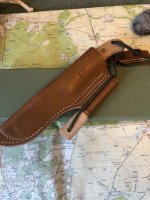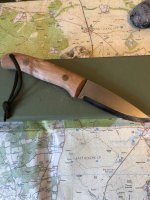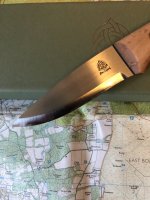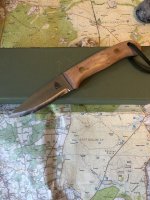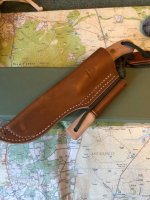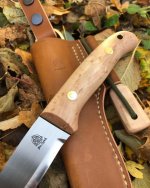 Last edited: