Alan Wood Woodlore Knife
Inevitably after putting a wanted add out for a woodlore i end up with more than one. Sadly I can't afford to keep both as the car now needs a new set of tyres!
This is a lovely example of the woodlore. I have not used it ( neither had the previous owner) however there are some small signs of very light use. It has a fantastic edge and the leather sheath (right handed belt sheath) is in perfect condition.
Obviously Alan Wood has stopped making the woodlore so they don't come up very often. This knife is in really good condition and would be a great addition to any collection. The knife comes in the original woodlore presentation box that came with the knife. Woodlore charge £50 for the box alone!
The blade does have a light coating of camellia oil to protect blade. I apologies for my poor photography skills!
Over 18's only!
I'm not looking to make a profit on this knife but would like to make my money back if possible. I would like £780, PRICE DROP, NOW £750, NOW £730, FINAL GO, NOW £710 by bank transfer or PayPal please
Any questions, please pm to ask.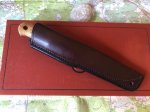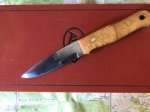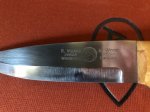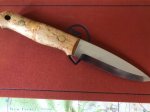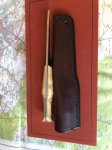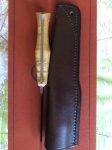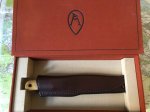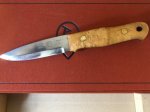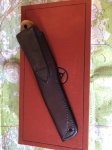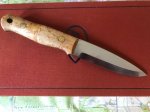 Last edited: