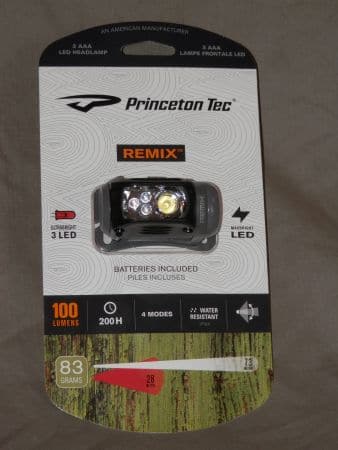 Review
By John Fenna
I have long favoured a head torch for my bushcraft light source and one of the manufacturers of head torches that I have found produce some very useful lights is Princeton-Tec.
With their latest model, the Remix, Princeton-Tec have taken their excellent "Fuel" head torch, added some new technology and come up with what may be my ideal bushcrafting head torch.
Tough, lightweight (93g inc batteries), very water-resistant (needed in Wales!), functional, practical, comfortable, versatile, compact and affordable, the Remix ticks all the boxes and, as well as an all-white LED version, comes in a red and white LED model. As red light does not destroy night vision (or blind your campfire companions), using the red LEDs allows you to see for detailed work, while still being able to enjoy the moonlit woods…
The torch body , which measures only approx 6cm x 4.5cm x 3cm, clips onto a soft, fully adjustable 2.5cm wide elasticated headband with a rigid plastic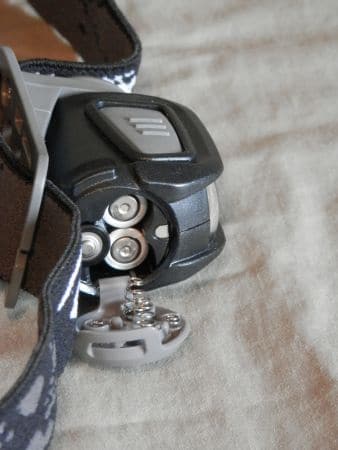 plate. An asymmetric single arm mounting bracket incorporating an easy-to-adjust but positive pivot links the torch body to the mounting plate at one end, and at the other end of the torch body there is an easy-to-open, but secure battery access cap. On top of the torch body there is a push button which is large enough to be easy to use even if you are wearing gloves. The twin light sources of 3 Ultrabright red LEDs or one Maxbright white LED share a housing in the front of the torch body and the Remix is rated at 100 lumens.
Using 3 AAA batteries, Alkaline, NiCad rechargeables or NiMH rechargeables, the Remix is switched on by pressing the button once. This gives you the low power red setting that gives up to 200 hours of light reaching up to 10m. Press the button again within 1.6 secs and you cycle up to the high power red setting that gives up to 61 hours of light up to 28m. To switch up to white light you press and hold the button and arrive at the low power white light setting which is good for lighting up to 53 hours and out to 53m. A second press inside 1.6 secs sends you up to the high power white setting where you get up to 28 hours of light reaching out to 73m.
With rechargeable batteries, due to their lower nominal voltage, you may not achieve quite such good results. To switch the torch off you simply press the button once, having let more than 1.6 secs pass since you last pressed it.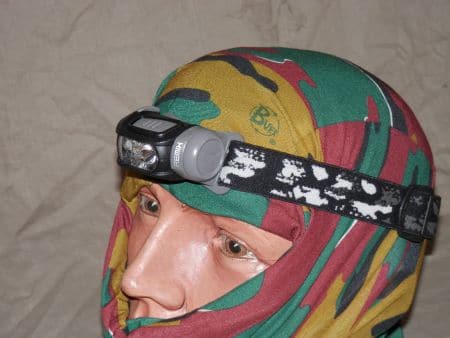 Having the red light at the start of the cycle really helps preserve night vision – yours and anyone else around – and is less startling for much wildlife.
The Remix is small enough and light enough to fit into my kit unobtrusively and provides sufficient light to be efficient for all my bushcrafting needs, while being tough enough to take a battering in my bag and from the Welsh weather.
The Princeton Tec Remix with red and white LEDs really does seem to tick all the boxes for me and, at around £39.95, it is not over expensive.
For more information contact Whitby & Co, www.whitbyandco.co.uk Tel 01539 729573