What is Waxing the Thread?
The twice a year magazine has been produced by GDH Leatherworker since 2018 and is one of the few publications dedicated to leatherwork. Costing £6.50 per issue.
What is about?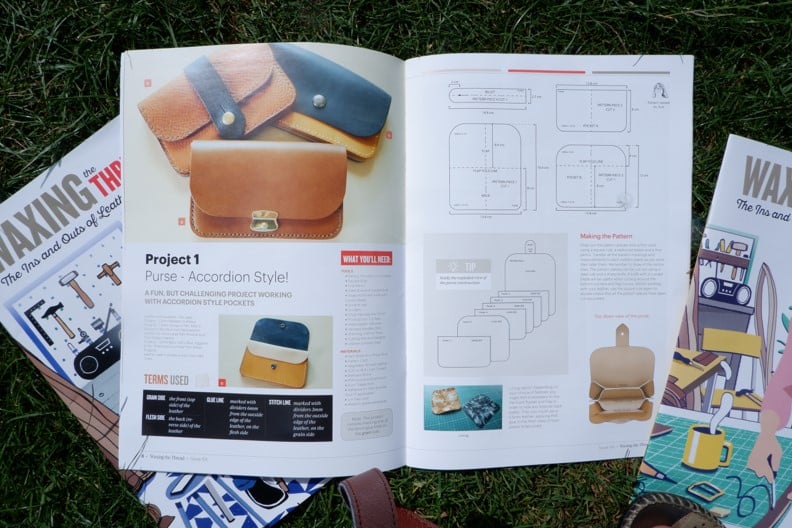 The publication is produced in May and November, containing c30 pages of tips, tricks, projects and interviews with people who work with leather.
I particularly found it refreshing that the majority of the magazine is dedicated to actual leathercraft topics, with only a small number of adverts.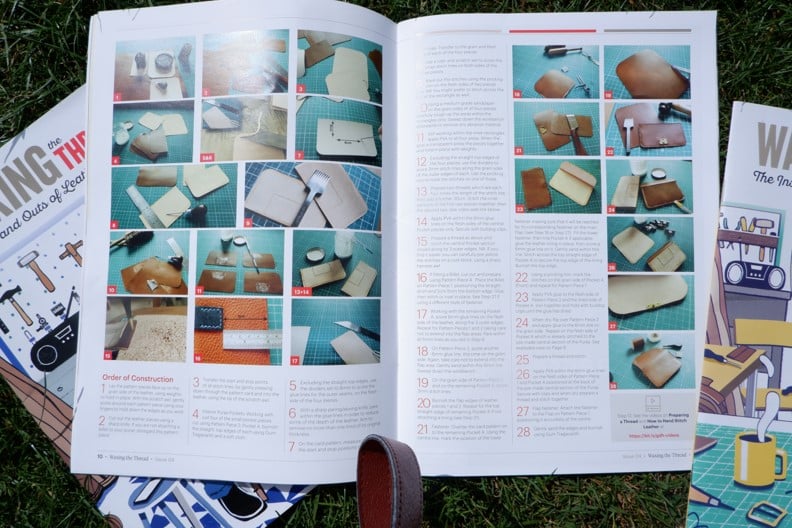 Who does it appeal to?
Whether you are a beginner or an intermediate improver, the magazine will have something you can engage with. I didn't feel it was aimed at a higher level of expertise, although we don't have all the issues of the magazine and future issues might well have projects that require a high skill level.
If you wanted to refresh your knowledge, try new projects and/or enjoy finding out about other crafters in the trade then I would recommend it.
Review
Each magazine is produced on high-quality paper and, if you wanted, could make a nice reference library ie not one of those magazines that you read and throw away!
I was surprised at the number of projects provided in one copy – 5 in the first edition alone. Each project builds on your skills (ie a simple business card pouch starts in issue one and ends with a small handbag), with the next issue building on your skills again.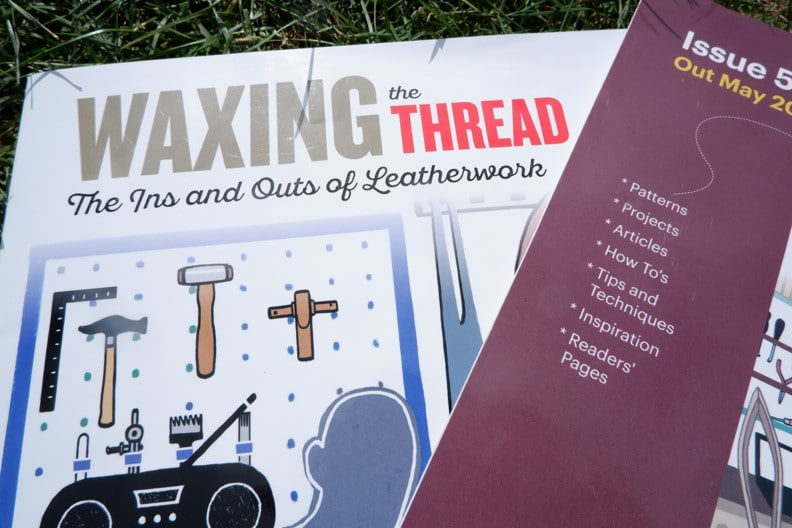 The project instructions are well written and contain easy to understand photos. I feel the authors had really thought about the content and project options offered to build one's skill and knowledge base. As I have mentioned before, the magazines make a useful reference library.
There are also lots of articles and information regarding terms and materials used in leatherwork, which I also found useful. Things like which type of leather would work best for which project, how to determine what size thread to use or how you can design your own pattern from scratch.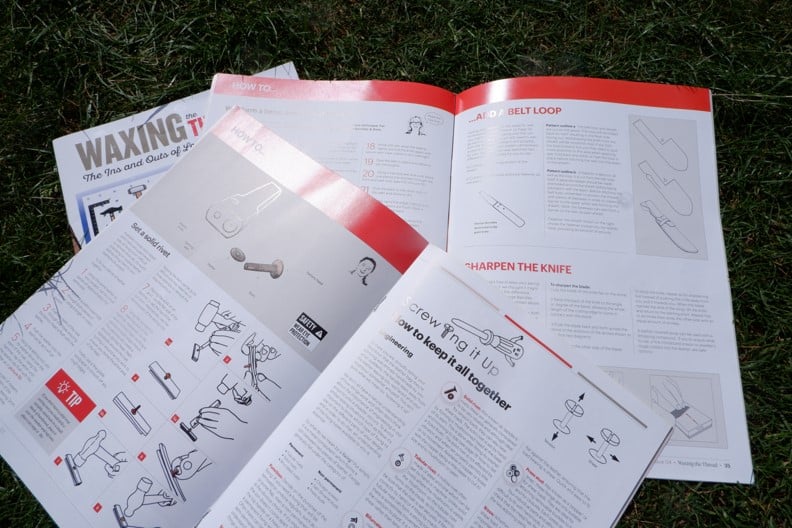 Why buy?
As a reference library for anyone interested in leatherwork then, at £6.50 an issue, you could not go wrong in collecting these magazines and adding to your bookshelf.
Back issues are available and having read 3 of the 5 publications since conception, then I would certainly recommend this magazine to anyone interested in leatherwork; just consider the number of projects that are on offer.
For those with some skills behind them, I include myself in this group, I still found the magazines very useful and the interviews with other leather workers very interesting.
GDH offer leather craft courses and this magazine would compliment the face to face courses well I would imagine. They are a great source of inspiration!
You can purchase Waxing the Thread HERE and have a look around the GDH Leather Courses website HERE
*On the GDH website there's also some useful videos and some good advice in the blog articles.