I enjoy cooking over open fires using cast iron cookware and have, over the years, used several different sizes and makes of Dutch oven
I recently acquired the smallest "Dutchy" I have ever seen, the Petromax Ft 1 which only measures approx 16cm x 19cm max with a l.1 litre pot capacity and a 0.6 litre lid capacity… but weighs in at 2.8kg. This is a solid and superbly made bit of kit!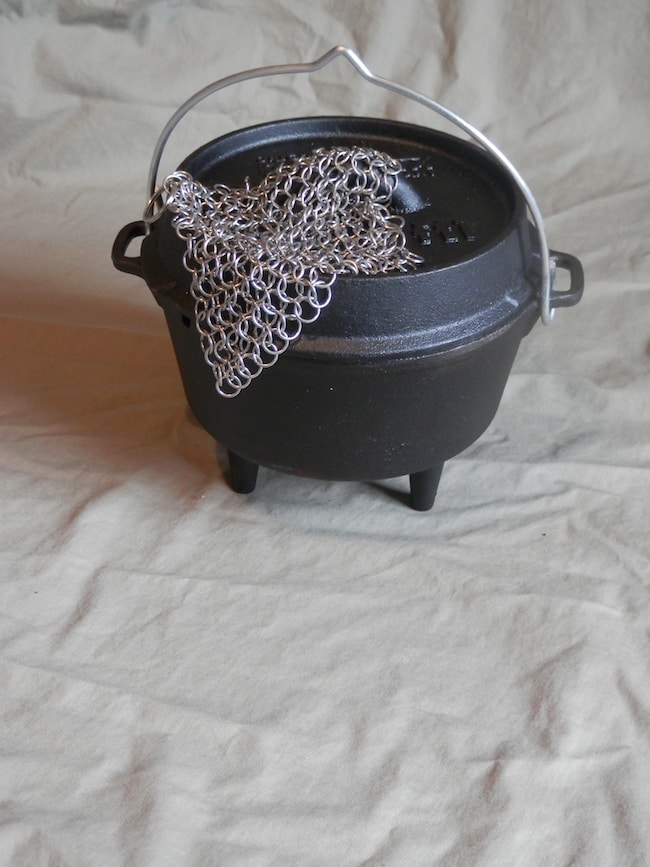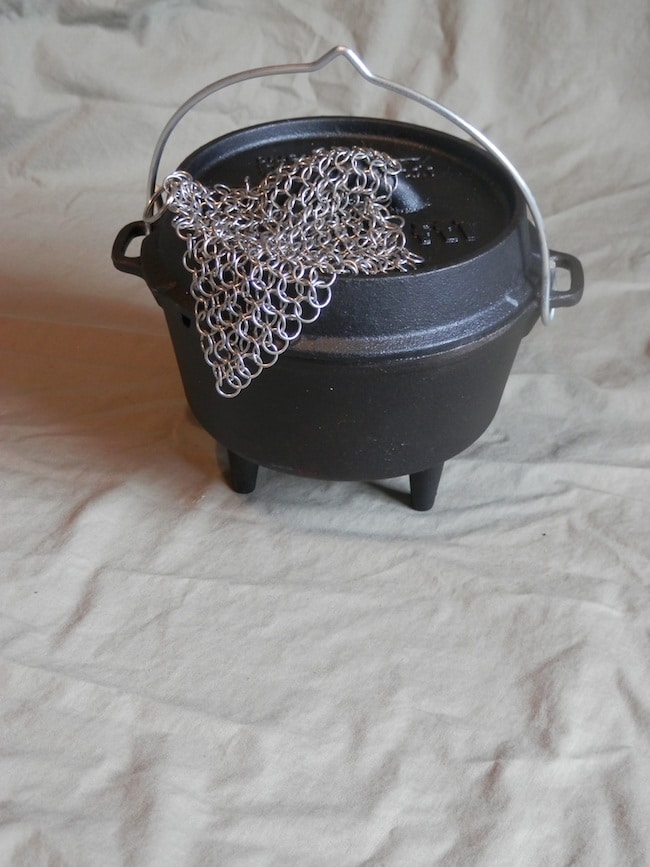 OK, at such a small size it is not going to feed many hungry campers (it is really intended for desserts and sauces), but I have found it will make a great one-man portion stew, or bake bannock enough to accompany up to 3 meals.
As the Ft 1 is made from pre-seasoned cast iron, you do not have to mess about seasoning the pot before you use it, and the seasoning is as good as the rest of the pot's build!
The lid incorporates a lifting loop and a raised edge (to hold embers on top of the pot for even cooking), but can also be inverted to act as a frying pan or to hold food to keep it hot while other parts of the meal cook. Without a handle, the lid can be awkward to use this way but otherwise does a good job.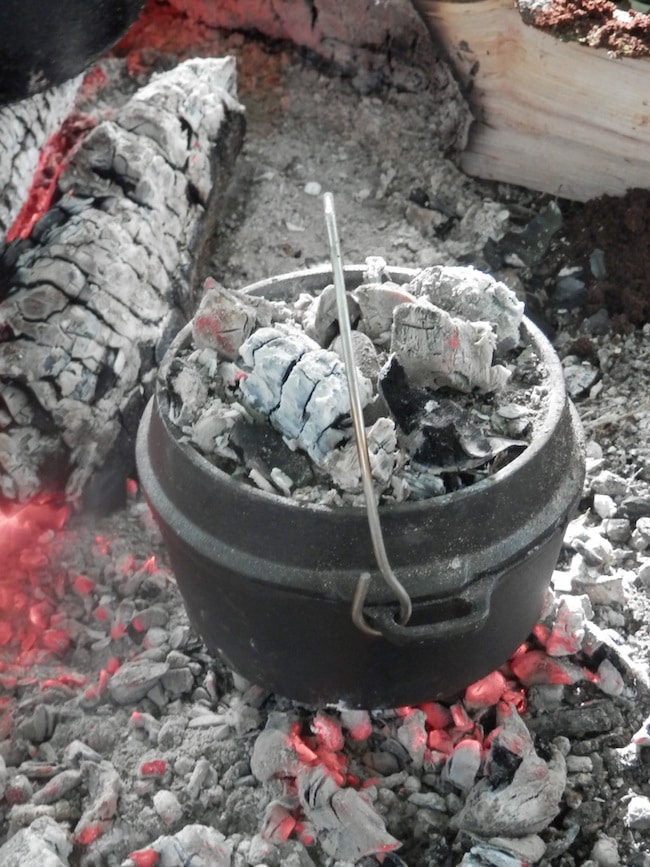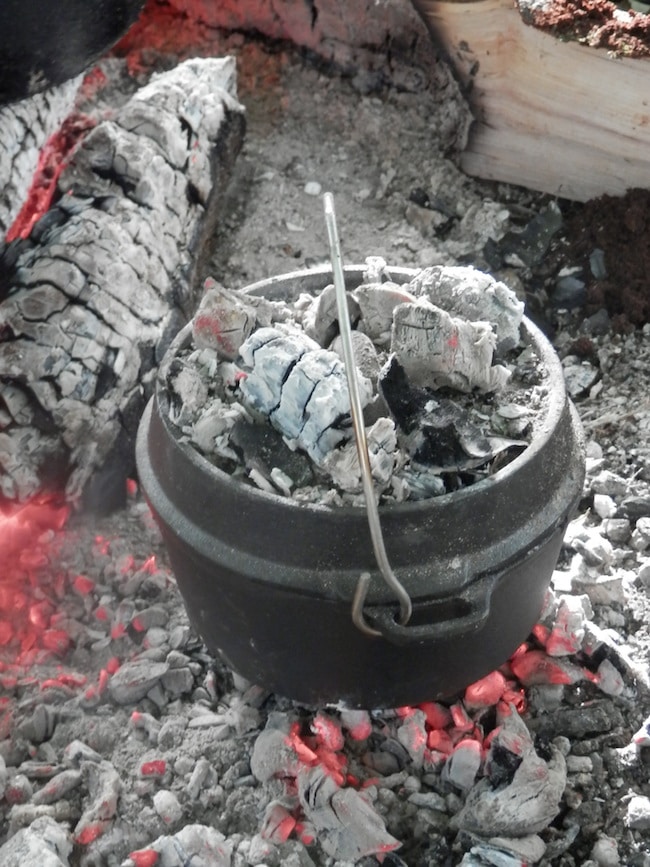 I chose the version of the Petromax Ft 1 with legs so I could cook over embers without crushing them, but the strong, secure stainless steel bail (with central "notch") allows you to hang the Dutchy over a fire while "radiant heat" cooking, standing the pot to the side of a hot fire, also works well.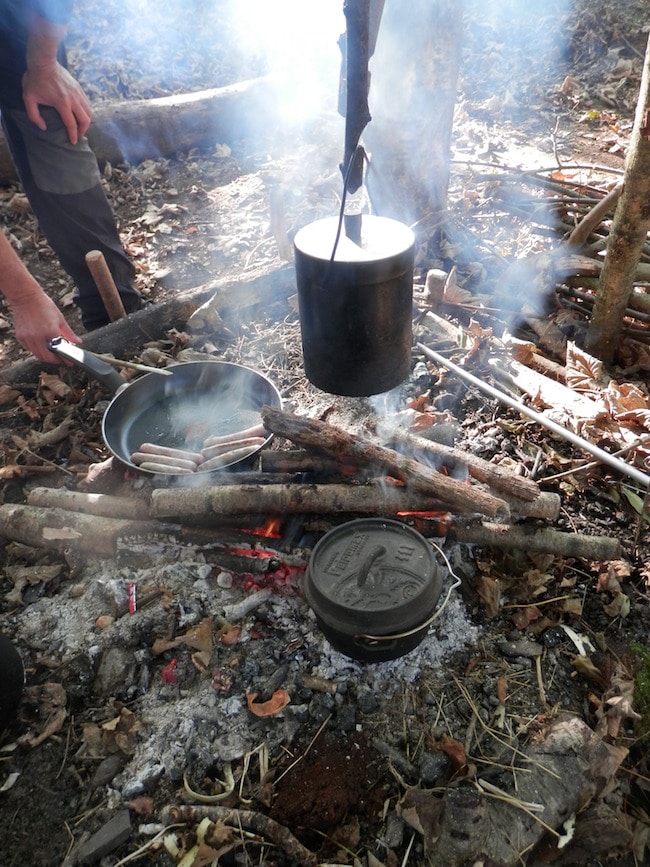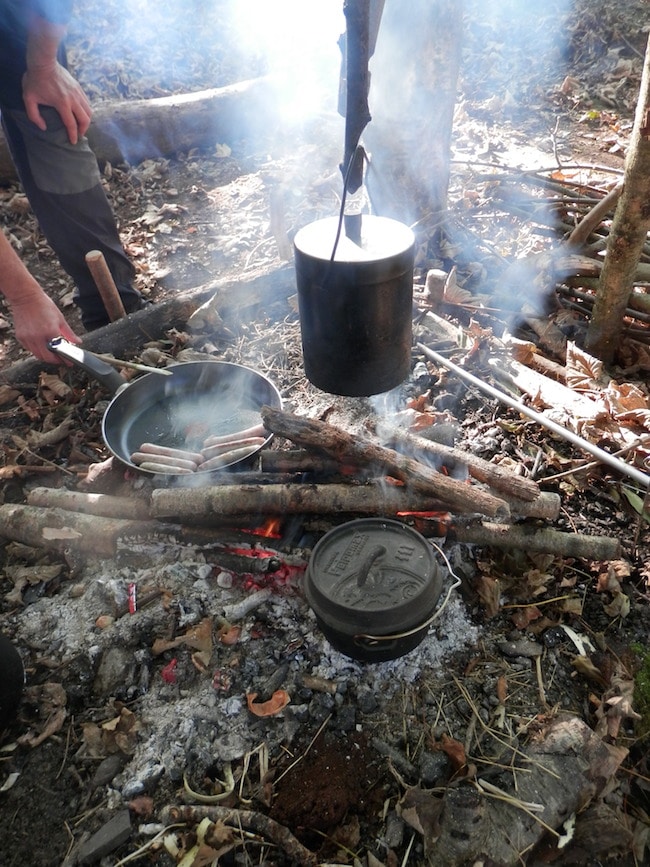 The rim of the pot incorporates a hole to allow the insertion of a thermometer for super accurate campfire cooking (if you really want to get that pernickety) and the lid/pot fit is excellent.
Using the Petromax Ft 1 Dutch Oven I have turned out some of my best bannock, stews etc and while there may not have been any to share, I ate well! On my experience of this one Dutchy, I would recommend any of the Petromax Dutch Oven range. The Ft 1 costs around £26.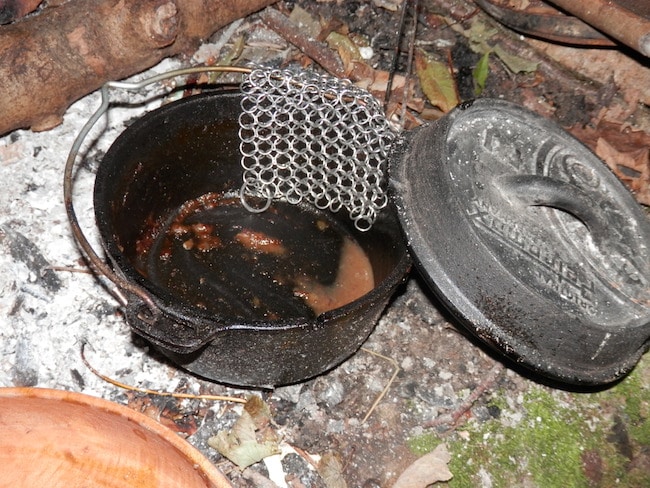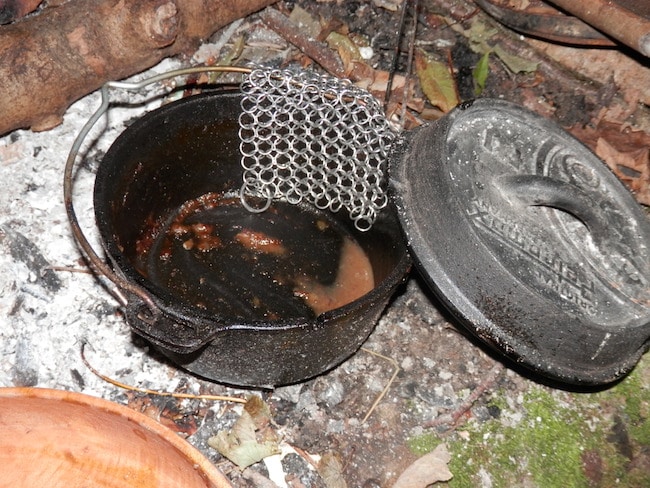 If (when) you end up having some of your food "catch", then the Petromax stainless steel chain mail scourer will come into its own, effortlessly cleaning your Dutchy without damaging the seasoning. This super-cool scourer measures some 12 x 14cm, weighs about 75g, costs around £11 and is ideal for cleaning all cast and wrought iron cookware, as well as stainless steel.
For more information contact
www.P4distribution.co.uk