The "Armory Jacket" is 5.11's new "casually smart" styled top of an almost classic design, made from a 60% cotton 40% polyester fleece fabric to give a good blend of warmth, toughness and practicality.
The jacket has a full front opening with a single-ended coil zip (annoyingly of the American style with the puller on the right-hand side, not the left as in European styles), a Nylon 6 wind baffle behind the zip and a zip "garage" at the top. The generously sized hood is made of 3 panels with the fleecy side of the fabric away from your skin to avoid irritation, and is fully covered with an outer layer of Nylon 6, which provides a measure of wind and shower resistance as well as abrasion resistance. The front of the hood has a simple drawcord adjustment, but no cord locks. I added my own.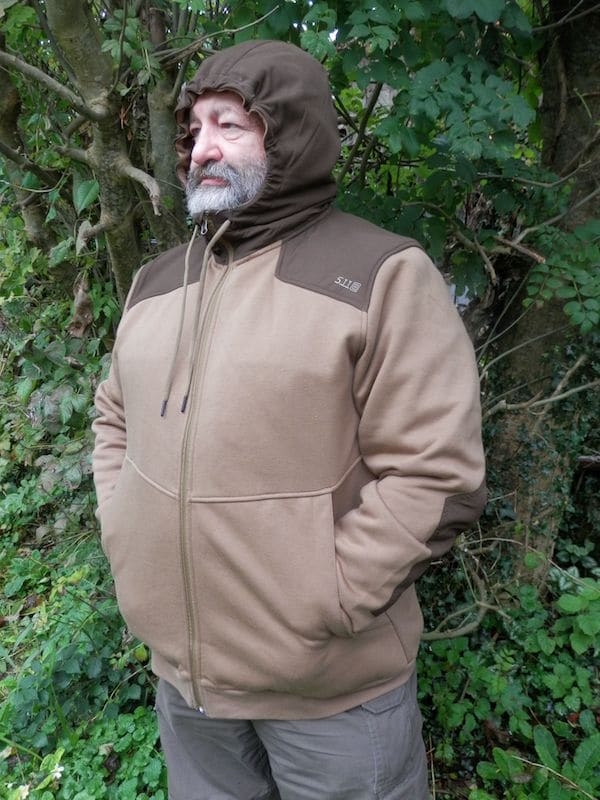 The yoke and elbows of the Armory Jacket have Nylon 6 reinforcement panels and the hem and cuffs have soft elastication for a comfortable fit, while the upper right sleeve has a square scope logo embossed velcro loop patch for mounting morale patches etc.
Inside the twin lower front hand-warmer pockets are "pass-through" zips allowing access to inner layers without the need to open the jacket.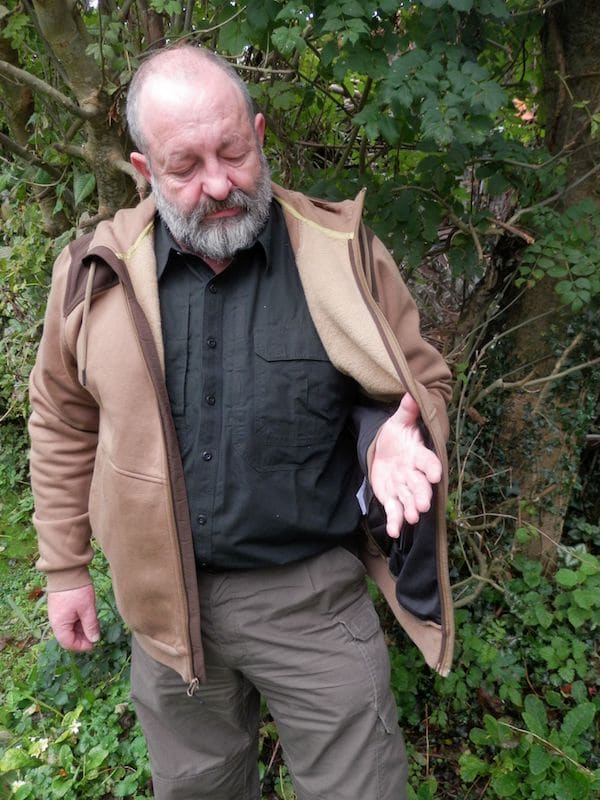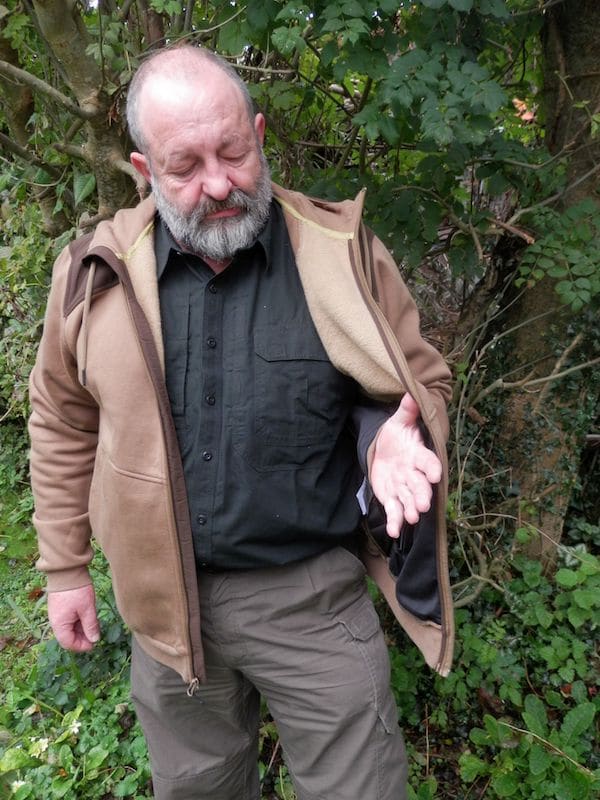 The Armory Jacket has proved itself useful in the woods and for everyday wear, the thick cotton-rich fleece performing well as a "mid layer" top under a waterproof in damp weather and as a "stand-alone" garment in drier conditions. It has also proved excellent as sleepwear in cold conditions and also as a comfortable pillow.
A tasty bacon sandwich taught me that the fabric shows grease stains very clearly. However, the jacket washes well but takes a long time to dry!
Conclusion
Overall, the Armory Jacket has shown itself to be warm, comfortable, tough and practical, as well as smart enough for everyday wear.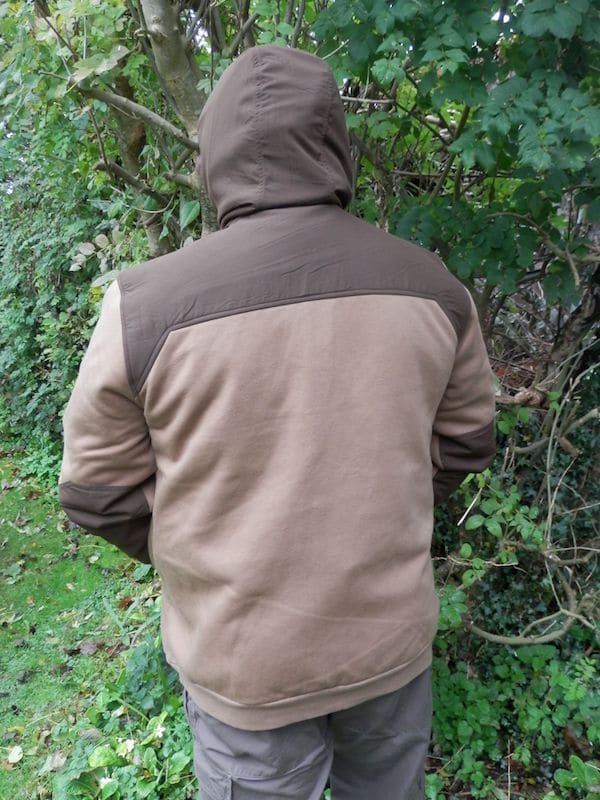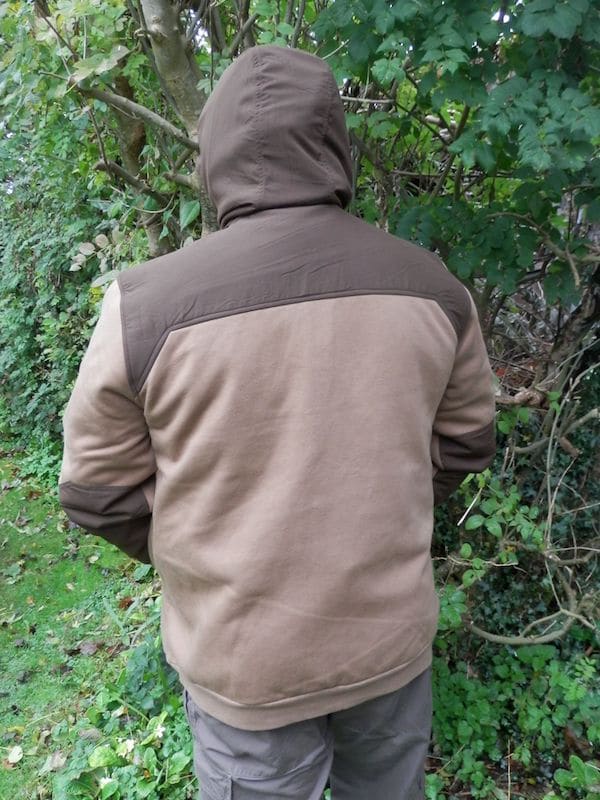 The 5.11 Armory Jacket is available in Charcoal with Black contrast panels, "Kangaroo" (tan) with Brown panels, and Lunar (pale grey) with Oxide Red panels in sizes XS-2XL and costs £90.00.
For more information see www.511tacticaleu.com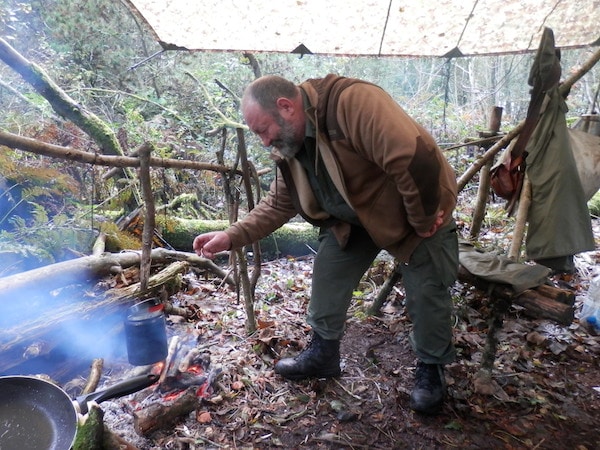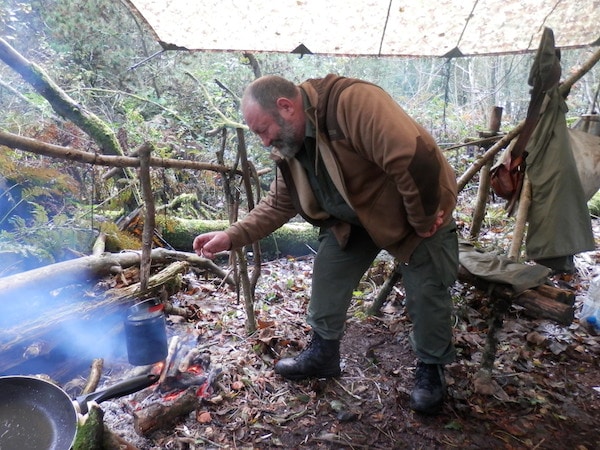 SaveSave
SaveSave