I am a bit of a fan of 5.11 clothing and equipment, finding it to be tough, durable, comfortable and very well suited for use in my woodland activities and general everyday wear, so I am pleased to say their new Xpert 3.0 Waterproof 6" Boot is no disappointment and a great addition to their excellent range.
These boots feature a Vibram "Ananasi! outsole using Vibram "Megagrip" formula rubber for extra grip on both wet and dry surfaces, a PU midsole for shock absorption, an "eVent" waterproof breathable lining, and with a removable "Ortholite Imperial" footbed for higher "energy return" to provide comfort and reduce foot fatigue.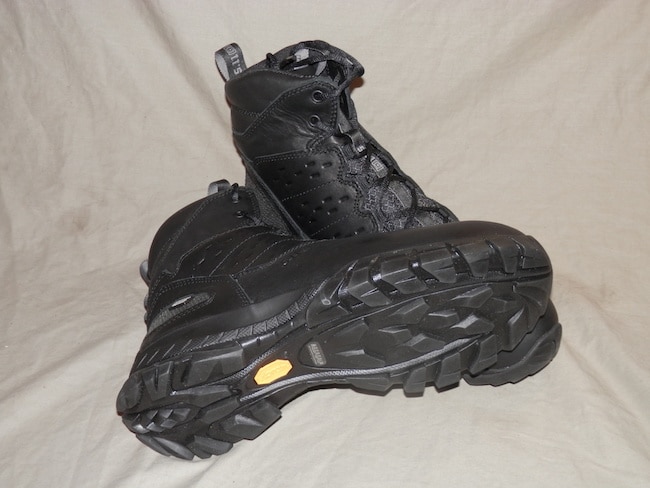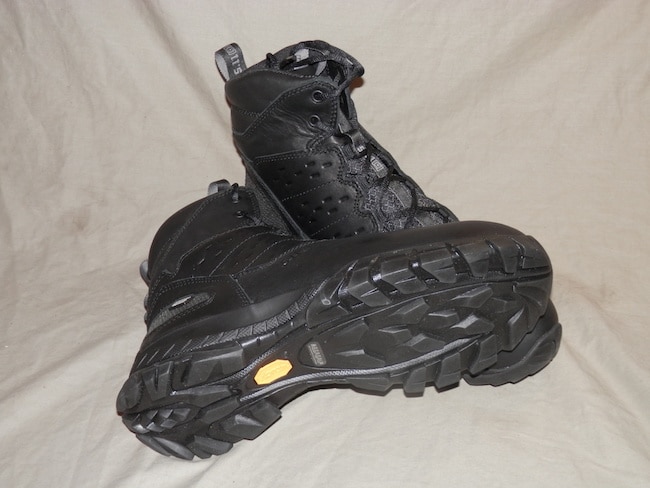 The sole comes high at the front to form a toe bumper to help protect the full-grain leather uppers, while the heel and side ankle have Kevlar abrasion protection built in.
The boots have "rocker" lasted in to give a natural foot action, while the padded cuff is lower at the back than the front for comfort and the fabric and leather padded tongue is of a bellows design to help keep water and debris from getting in and causing discomfort.
The laces, which run through 5 pairs of webbing loops and two pairs of eyelets are of the 5.11 "string of sausages" design which is a lot more slip-resistant than round or flat woven laces and the boots have webbing pull-on loops at the back of the cuff and on the tongue.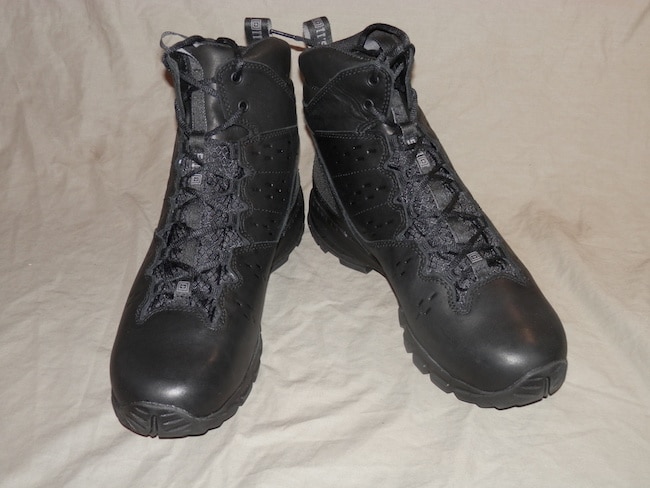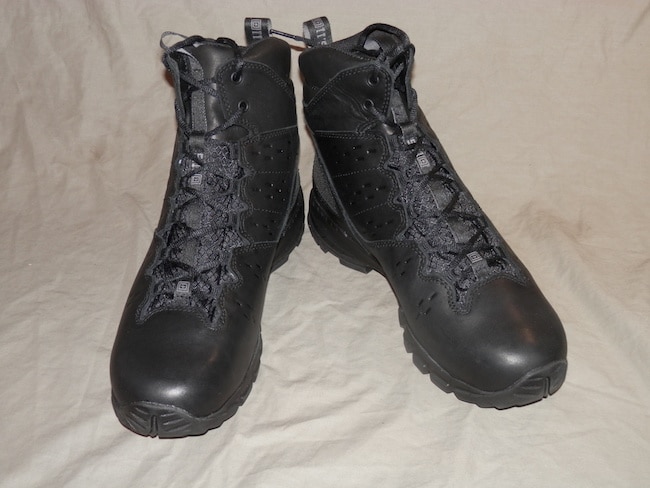 I am not one hundred percent convinced by the idea of having the laces run through webbing loops, thinking the abrasion will eventually wear the loops away, but so far there is no evidence of any damage occurring, and the pull-on loops are stiff enough to be easy to grasp.
From the moment I pulled the boots on I found them extremely light and comfortable (despite having to take a half-size larger than other 5.11 boots I have used) and they have proved to be the kind of boots you forget you are wearing.
Even in wet West Wales, my feet have stayed dry from exterior wetness and yet, not sweaty, the breathable eVent liner breathing better than many similar liners. The grip from the soles proved excellent up and down muddy slopes and on pretty much all surfaces, except wet, polished slate.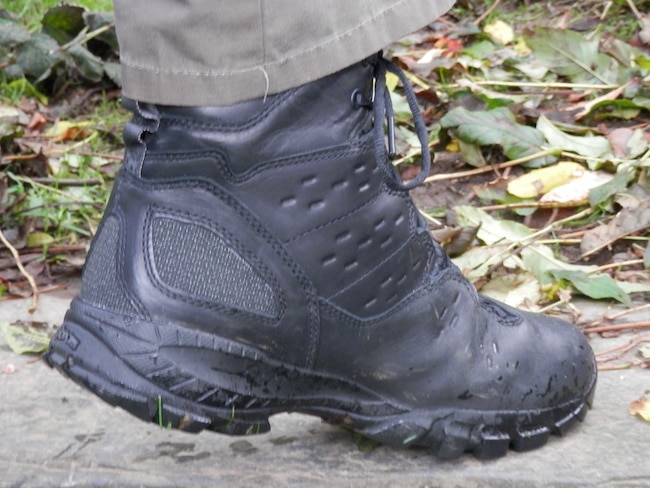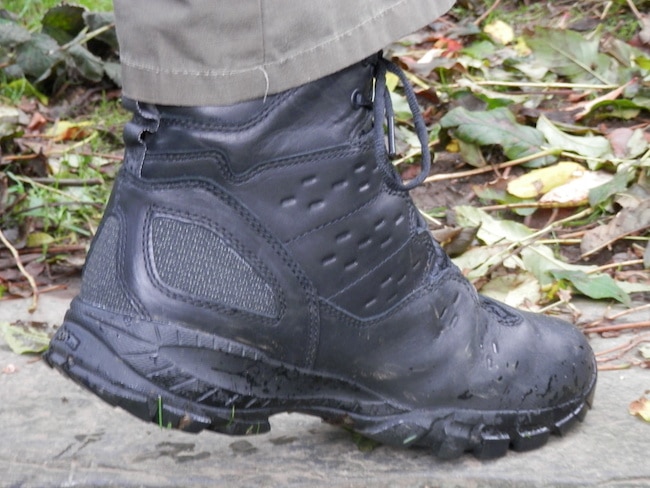 The light weight (approx 1,250g per pair size UK 9 and a half) belies the support and comfort the boots provide, the leather takes a good shine with ordinary shoe polish, and also proves up to barging through brambly woods.
Conclusion
All in all, I have yet to find fault with the 5.11 Xpert 3.0 Waterproof 6" Boots and consider them ideal for both my bushcrafting and everyday wear needs as they are proving comfortable, tough, practical, supportive and dry to wear, without a big weight penalty.
The 5.11 Xpert 3.0 Waterproof 6" Boots come in black only (it would be good to see a brown option as well) in sizes 7-12 in half sizes and 13, 14 and 15, in regular and wide fittings, and cost £185.00.
For more information contact www.5.11tacticaleu.com