Spring will soon be leading into Summer and we're all making more plans to get outdoors bushcrafting, camping and adventuring.  It's worth having a reminder that we are responsible for how we impact the environment and the world around us so here's a little infographic…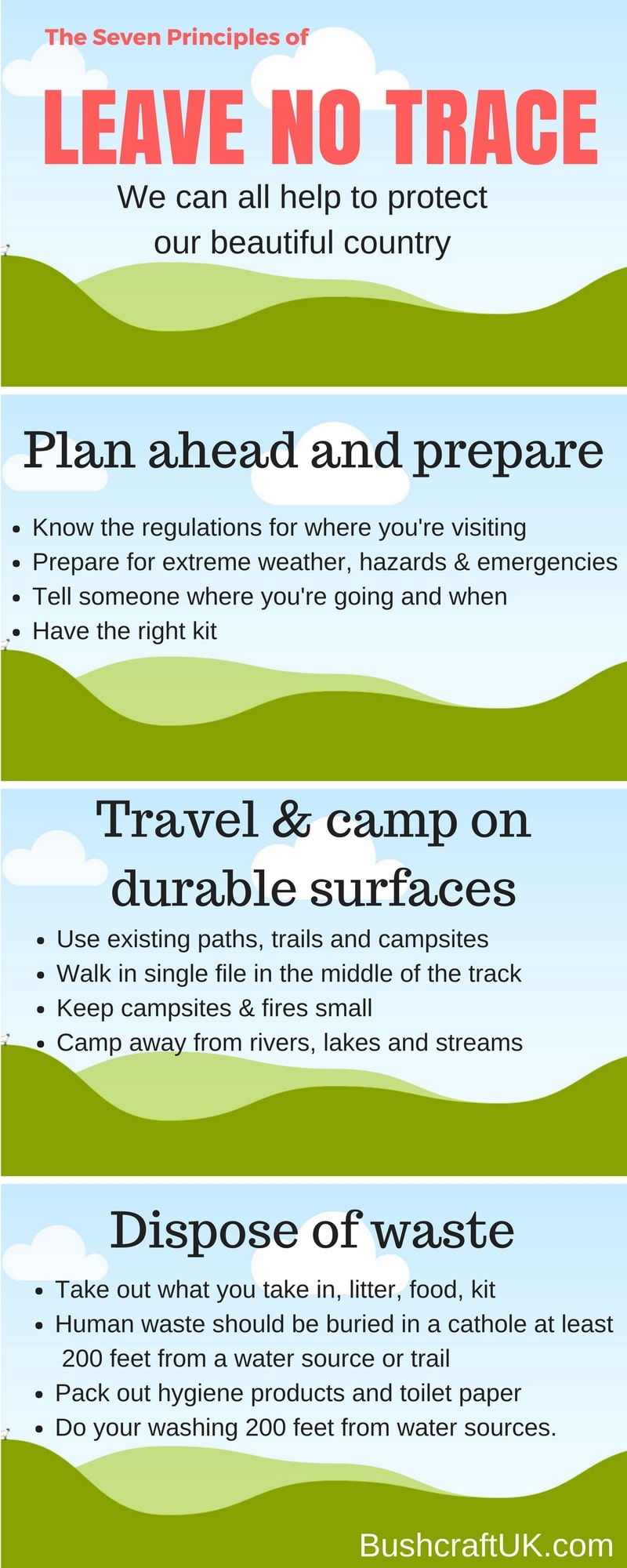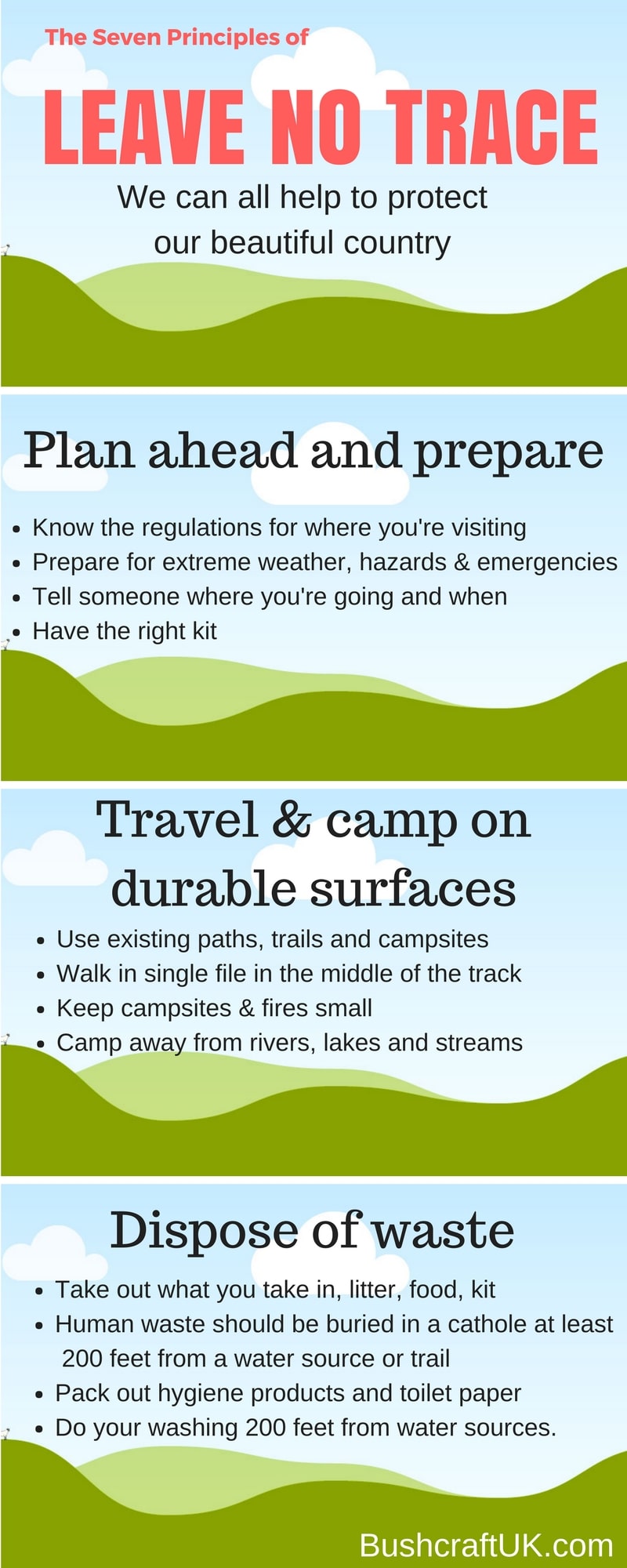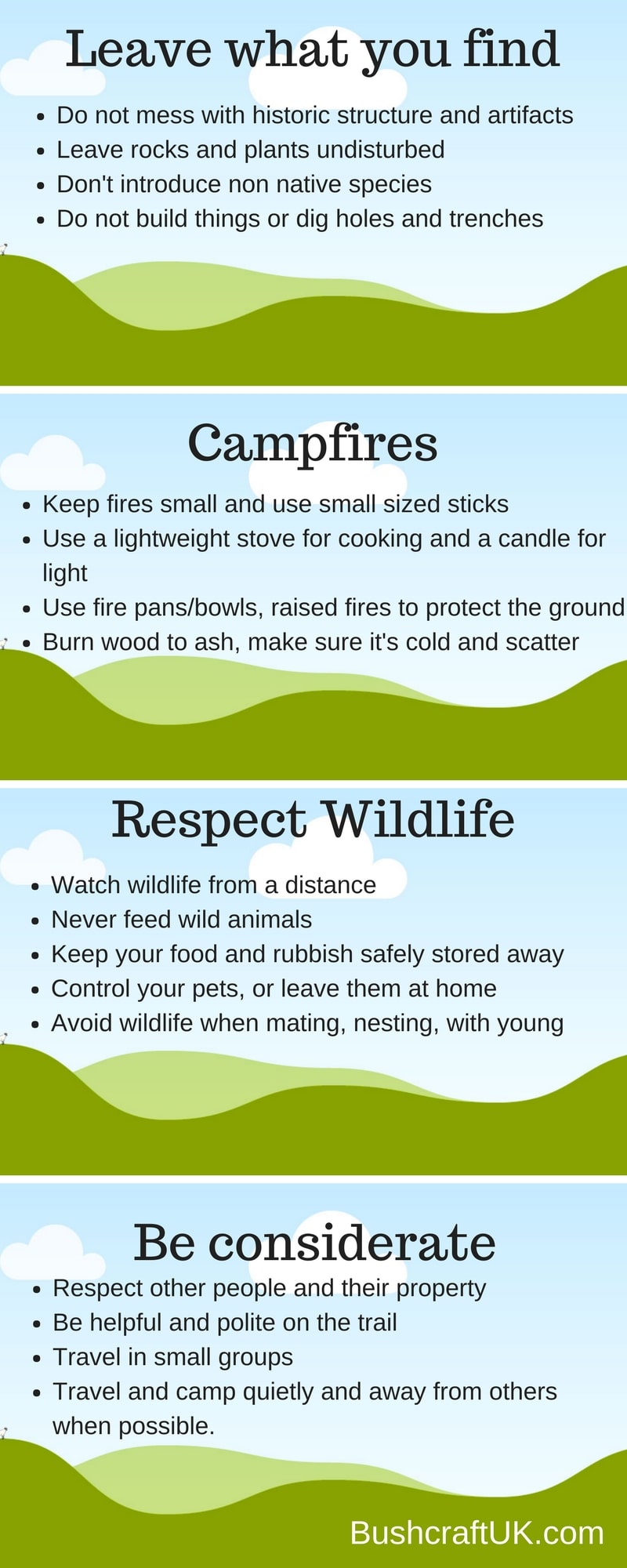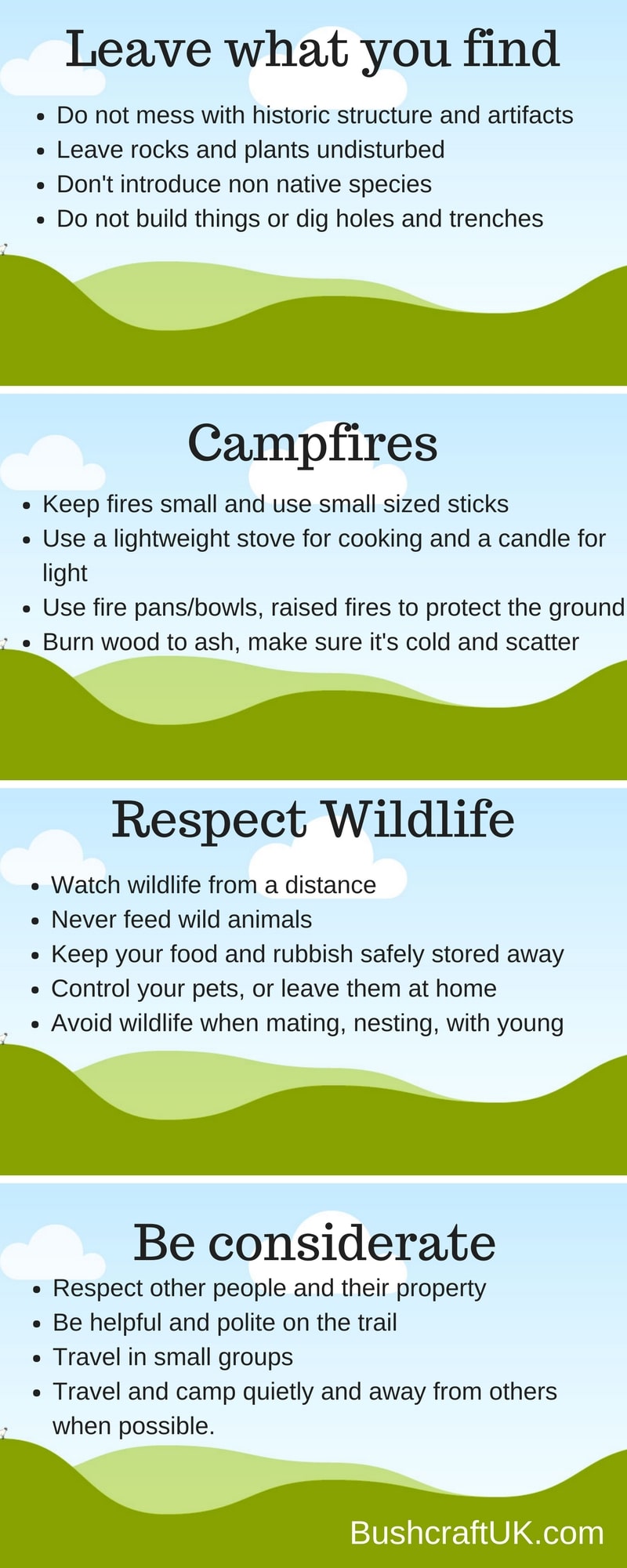 The advice here is universal and should be adapted to your situation, in the US they use stones around fires to contain them way more than it's used in the UK.  There might be local directions on how you should use the paths so as to reduce the impact of many people.  Mostly it's common sense and if we think about what we're doing we'll be able to minimise the impact we have.
Enjoy your time out in the wilds, under the stars and walking amongst the trees and meadows… Let us know what you've been up to on the forums.