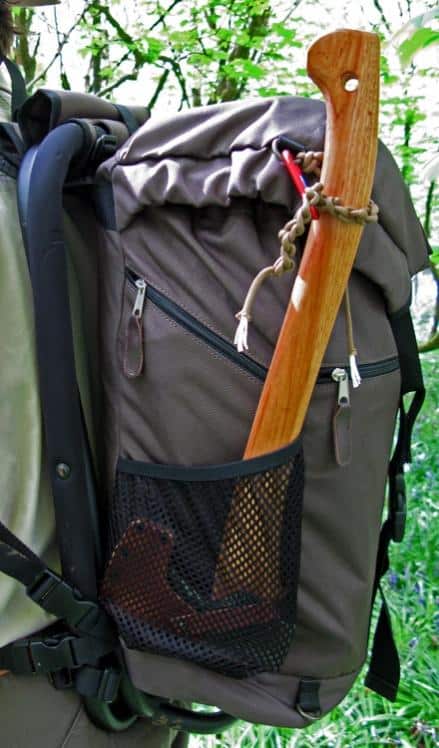 Review
By Mark Aspell
I was particularly drawn to this product by the integrated seat; which I would see being valuable on day jaunts where I could combine the carrying of small items with a good seat too.
The stool itself opens in a standard scissor type action and is made from 1 inch tubular steel. The frame is 12 inches wide and 23 inches high, with the seat 20 inches high when open and 8 inches wide.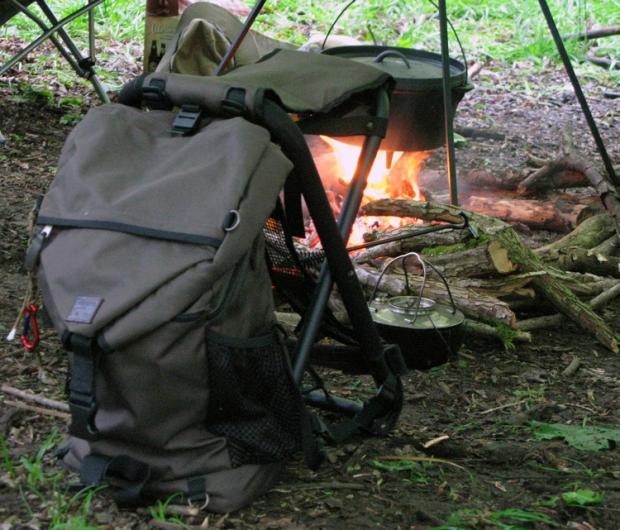 The rucksack is attached to the stool at one end and is constructed from Cordura material. It has a good size capacity of around 25 litres, with a single main compartment (with a single small zipped inner pocket for keys etc) and a twin draw string closing. On the outside, the bag has 4 separate zipped outer pockets (on the lid, front and each side) and two mesh pockets for water bottles on the sides. All the pockets with the exception of the mesh pockets are flush with the outside so loading them eats into the main compartment capacity rather than additional carry space. The addition of 4 D rings on the outside as attaching points add another nice feature to a well constructed bag.
The shoulder straps are constructed from a rubber coated mesh with the waist strap being made from 1 inch webbing. My initial reaction to no padding on the straps was that this would be uncomfortable to wear, however, the pack design works so well (an additional piece of material sits just above the base of the frame which rests on the small of your back preventing the metal digging in) that even with a heavy load I only felt marginal discomfort on my shoulders. I admit I was pushing the handling capacity of the ruck sack in my test and I had absolutely no problems with discomfort when carrying items intended for just a day out.
I found the seating option a real bonus as it was comfy to sit on for half an hour or so; after that I did find that the seat started to dig into the back of my legs – but that could be more about my personal body design rather than the chair! The design of the chair also means that you can gain access to the rucksack whilst the seat is in use.
Overall I found this pack to be extremely well designed, with great functionality and provides a comfy seat – a really good feature for anyone wishing to spend a day out walking/fishing/bird watching etc. If you're in the market for this type of combination pack then I would highly recommend it.
www.harkilauk.co.uk