Hi guys,
Just the first knife of what will probably be 5 in total, 2 have already been snapped up before their made! I get to keep this one though
.
I have been experimenting with rounding the spine on some tools I made for carving, but decided to leave this one square due to the range of bushcraft applications a square spine has.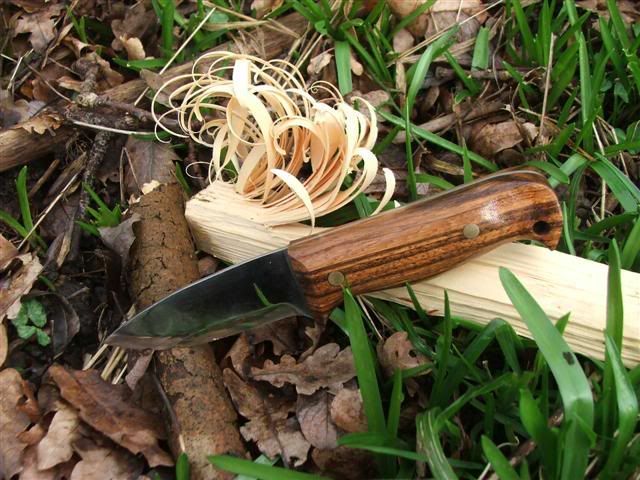 The handle is quite long but v. comfortable and made short work of the feathered stick!
The sheath here has come out quite dull as the sun went in or due to my poor photography
, which is strange as it is v .shiny.
Zebrano Scales, brass pins, o1 blade, mirror finish.
cheers
woodwalker