I've just finished another Wood Spirit staff made from Ash, this one is a bit wonky and I gave him a long
beard, I think I might be getting addicted to carving these!.
I fitted another Brass ferrule, I've yet to make a lanyard for it, although it looks ok without one.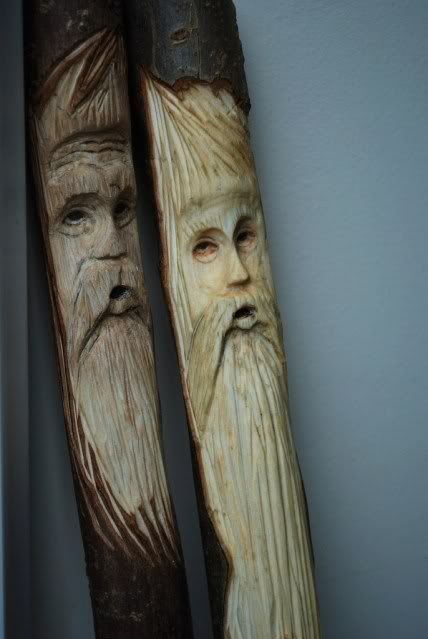 A picture of the two wise old Spirits by my front door in the hall.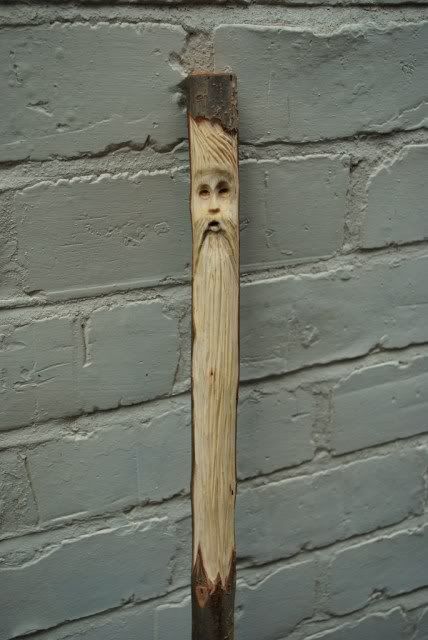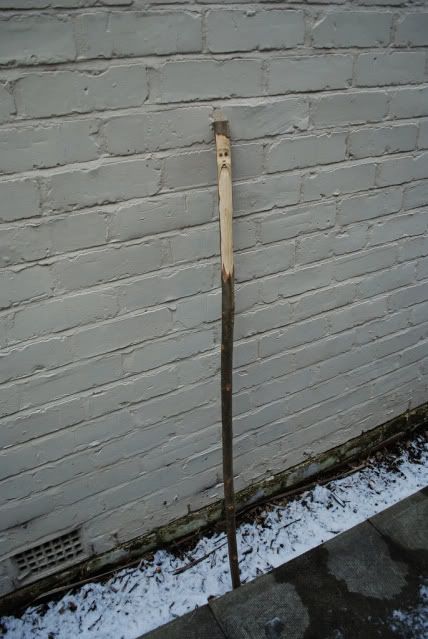 Hope you like it.