Hi all, another clear out of a few bits.

LionSteel M4-ST M390, santos palissander​
LionSteel M1-UL Olive wood​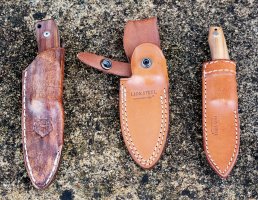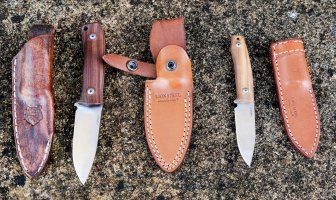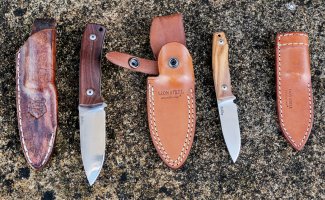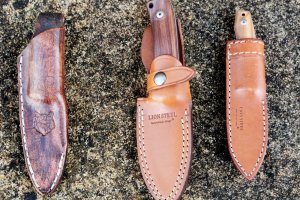 Nice knives these, the M390 steel is very good indeed, takes a fine edge and holds it well. With readily available small diamond/ceramic sharpening stones they are easy enough to keep sharp.

I made another sheath for the M4 for no other reason than I felt like it!
The stock sheath is actually very nice. Good main knife size the M4.

It's little brother the M1. Makes me smile this one, so small but so useful. Only issue is the sheath, needs a better one in my opinion, I find it awkward to get in and out without cutting the mouth of the sheath. It functions perfectly well, if I was keeping it I'd make another.

I like the way they've ribbed the handles, makes for a nice confident grip, clever!

Both in very good condition. ... All the specs are easily available on LionSteels site.

I'll take £65 for the M4 and £50 for the M1 .... Both posted in the price.