I have another two just finished , the dark wood is cocobolo with red mosaic pins pins and brass lanyard tube .The other is very nice curly birch with brass pins and lanyard tube .i would like £85 posted rmsd .
The two in the middle here !
Another couple of pics , maybe slightly better !!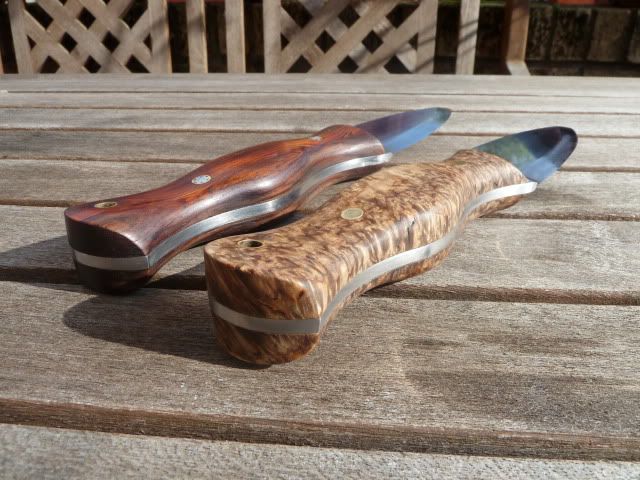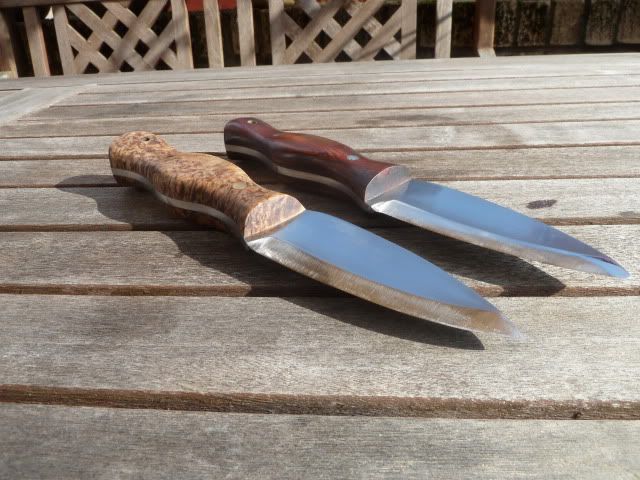 Last edited: