Being a confirmed cheapskate, absolutely everything on this one is recycled
(GB Wildlife for comparison/scale)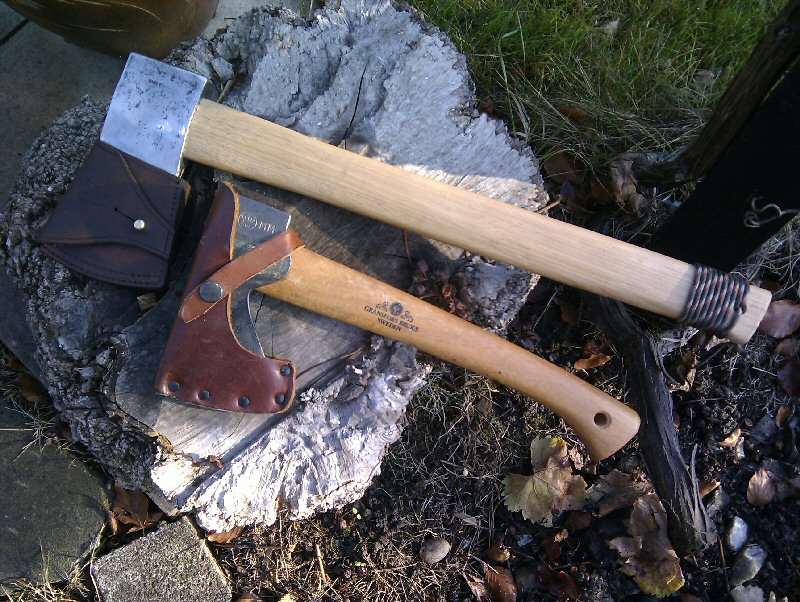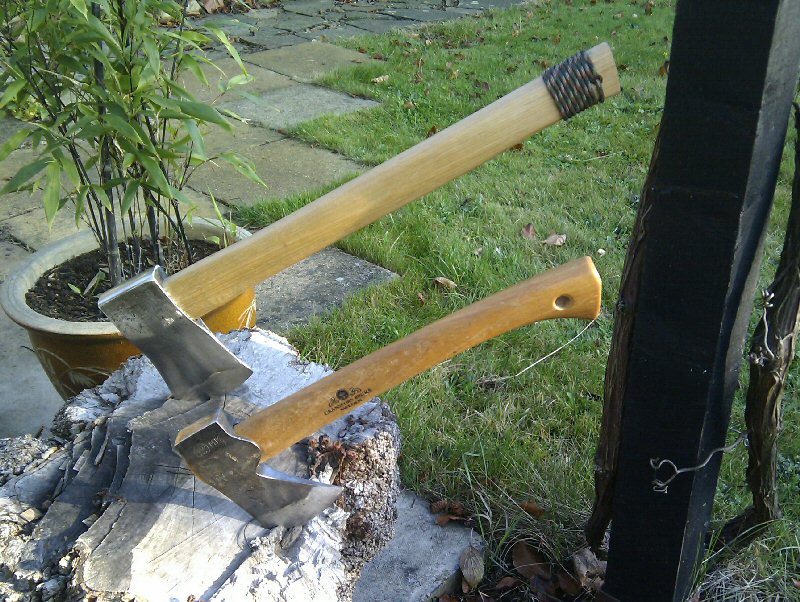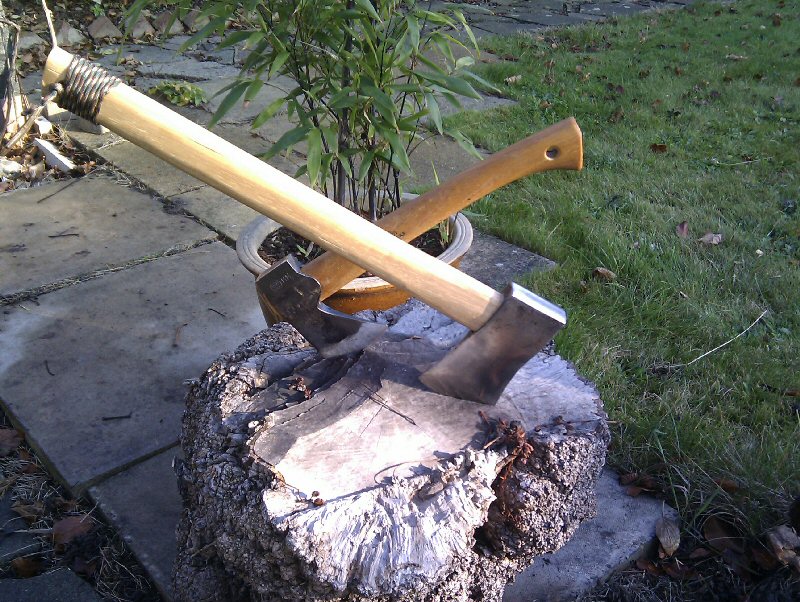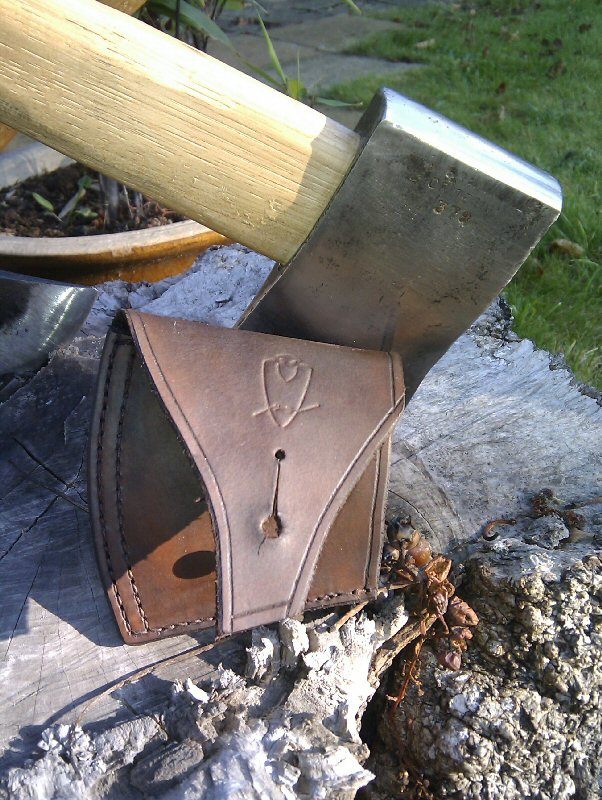 The head came from the local dump, and was a block of rust with a broken handle. The poll had obviously been used to hammer on metal, and it was a toss-up as to whether the edge was more or less sharp than the poll.
A little attention (ahem!) from the powered wire brush, the belt grinder and a lot of wet&dry revealed the makers name and model. It is a Brades Criterion 378, about 1 [SUP]1[/SUP]/[SUB]2[/SUB] lb.
The edge was ground back about 1/8" and then resharpened to "blimey" and just short of "gadzooks".
The handle started out as a broken sledgehammer handle which I had recently replaced.
The mask started like as a commission, but a line of stitching went slightly awry, so I made a new one, then recycled the original to fit the Brades.
The handle I have made deliberately long, to see how well it works - the beauty of a straight handle is that I will have no compunction in cutting it shorter if turns out to be unwieldy. The paracord whipping at the butt is just to provide some resistance to the thing slipping through my hand when chopping (and yes, even this bit is an offcut from a previous job).
Thanks for looking
Having chopped some kindling with it today, I have to admit to being rather pleased with it
. Splits well, easy to be accurate, and the longer haft gives a good swing to it.