Lovely spring day, so went for a walk about with my 12 year old nephew.
Plan was to do some birch tapping, and to look for the signs of spring and, well, just to walk about enjoying the outdoor, the spring and each others company.
This is the birch tapping we did
He was keen to read up on what might be around this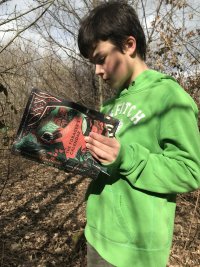 Here is our birch tapping kit, the spiles are made from delrin rod that I drilled and turned down and hammered onto a washer.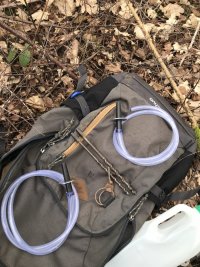 Tapped 2 trees, we Drilled a small shallow hole to see if the sap was flowing, I did one and he did the other. Sap was flowing so we made the holes deeper to about 1.5inch. The hole is about 6mm diameter and we used a brace and bit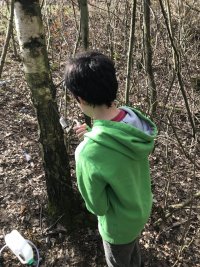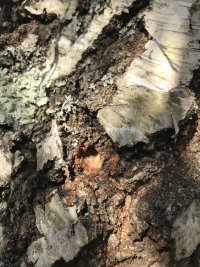 Spile in place and sap flowing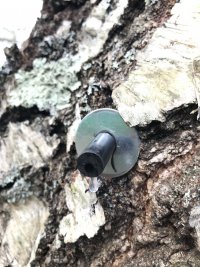 Collecting in the bottle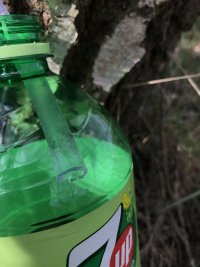 and the final collected amount, we only left the tap for an hour as we didn't need to actually tap a large quantity so why take what we don't need, it was more about a learning experience together. We drank some straight away and have frozen the rest to use as refreshing ice cubes!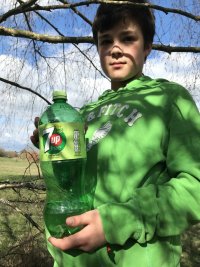 we then patched the tree up, by whittling down a birch stick to fit the hole, hammering it in and smearing wax over the top to seal it.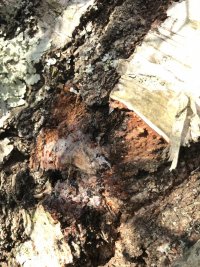 We also came across a few other taps that had been set in another wood, these ones using the cut stick method - we left them alone but it was an added bonus so I could explain the 2 different methods and why.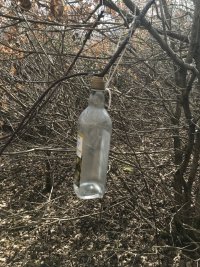 was a lovely walk about, spring is definitely here!
Ed