Hi everyone...
...I have recently just finished my first scandi, and thought I would document its birth. Please excuse the terrible photo quality as they were taken on my phone. It's not the first blade I have made, but to be honest it has probably been the most enjoyable. It started of as a peice of scrap 01 which went through the usual HT (58HRC-ish) in the garden forge/fire pit and then the Aga. Dont know why but I dropped the point slightly, so this was purely aesthetic and not scandi at all...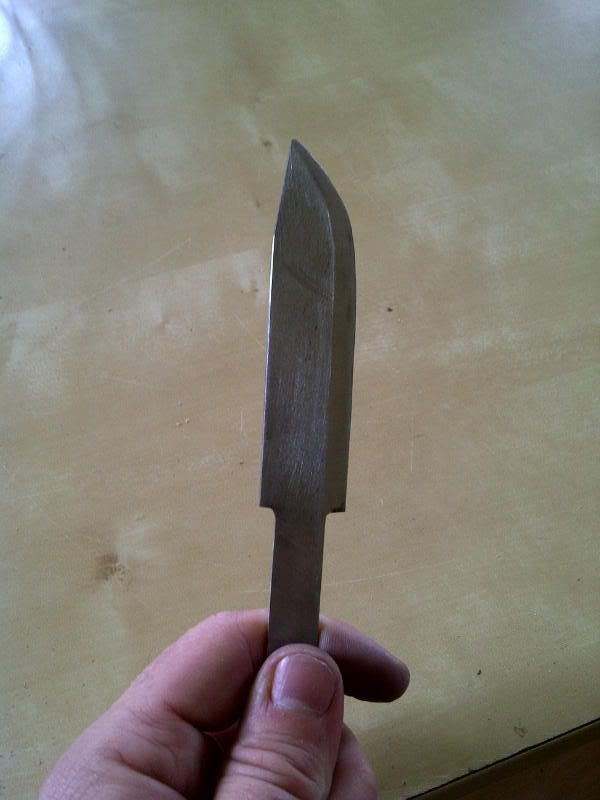 So having made the blade I set off into the woods on the farm with my 2 favourite bush-buddies, and they found me this...a fallen oak tree...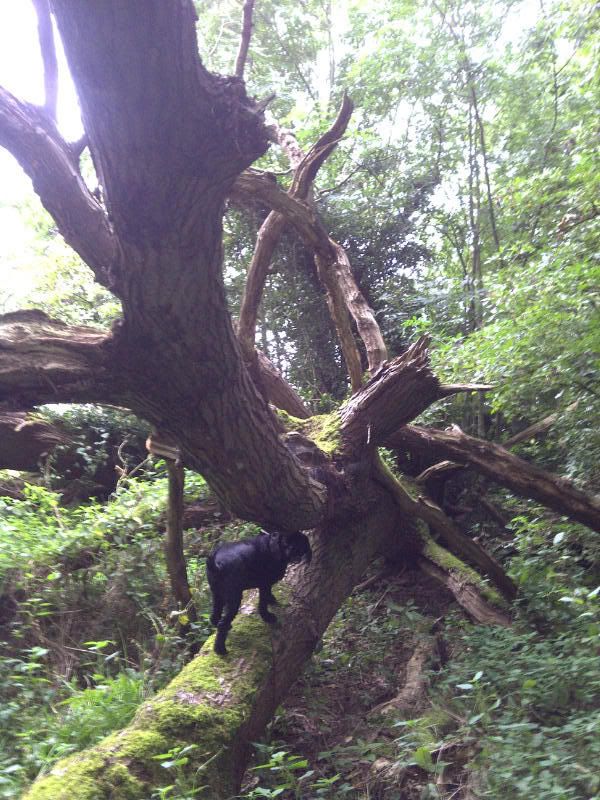 Out came the folding saw, and I was left with this...Enough for the handle and a few spoons...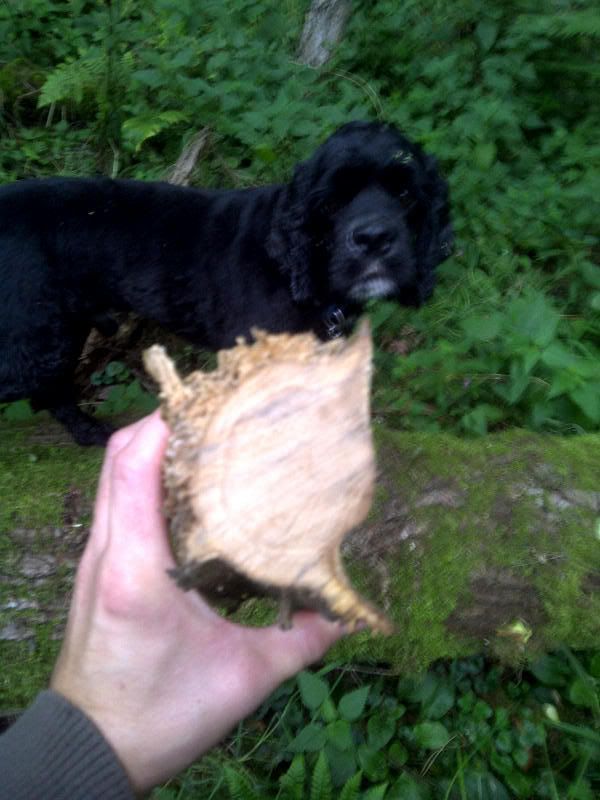 Quickly roughed out the handle with an axe and mora and drilled the slot for the tang. At this point, i etched out some grooves in the tang to help the araldite 'bite'.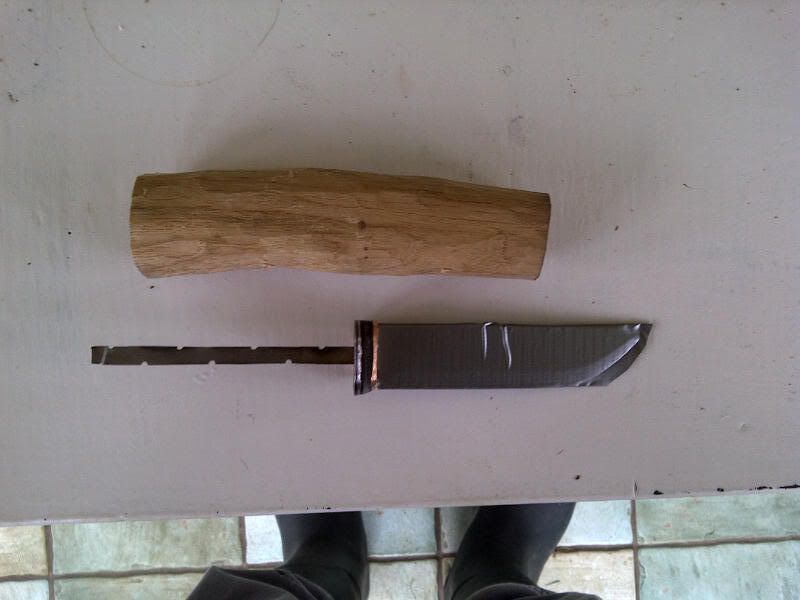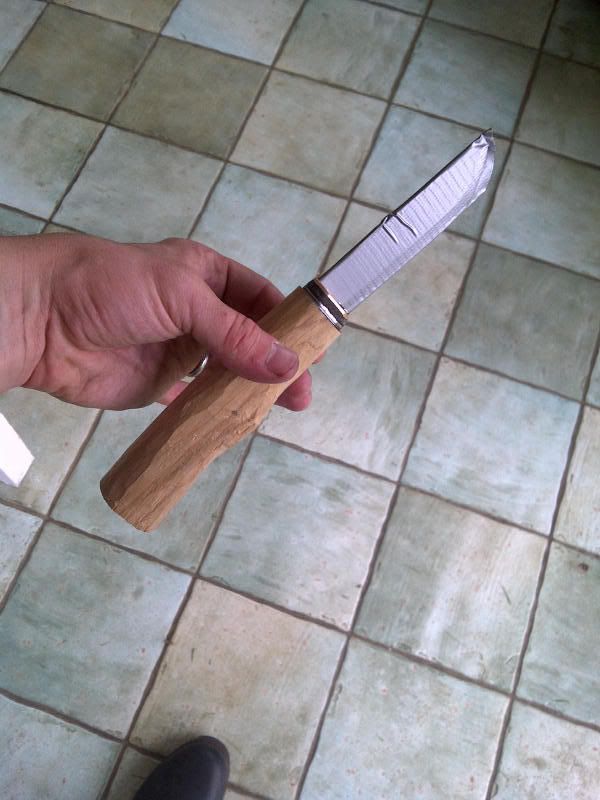 Then onto the final shaping...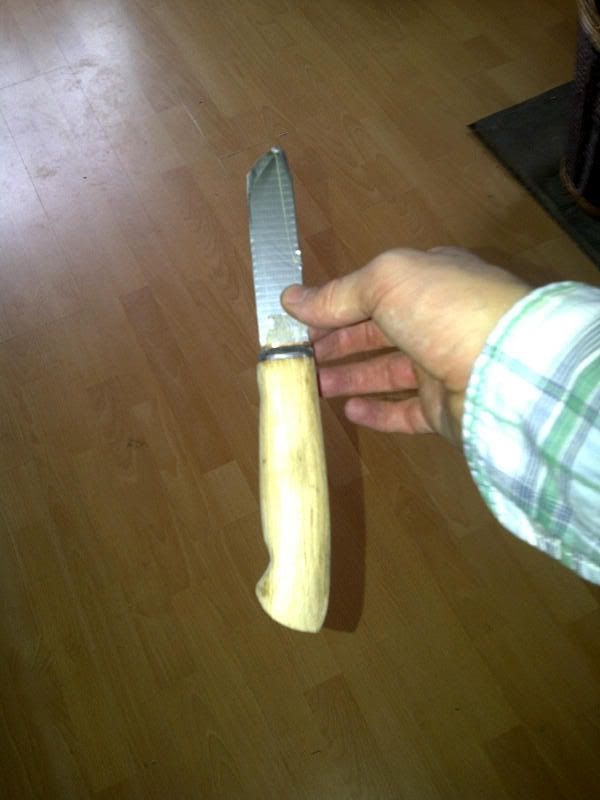 It took me a while to work out the final shape. Just couldnt seem to get it to feel 'right' in the hand. Finally got it right though and here is the finished result...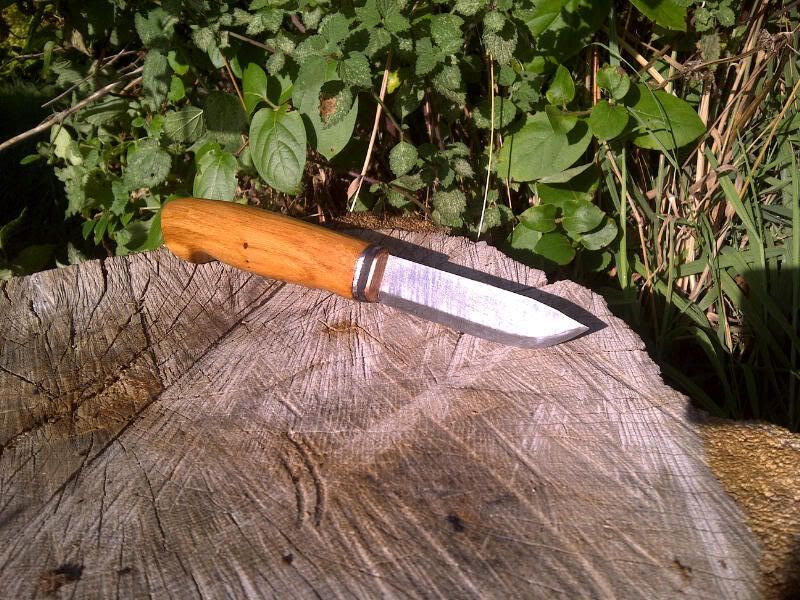 I thoroughly enjoyed making this one, despite its relative simplicity. Im already planning the next one...
As for the blade itself, it takes a fine edge and manages to maintain it remarkably well. I also managed to avoid the strange patina effect I somehow got with previous blades...I must be learning something!
Many thanks for looking.