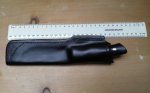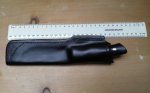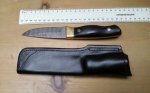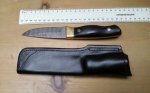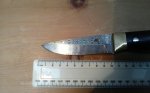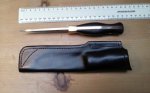 The need continues.....
Here i have a really cracking damascus bladed bushy knife, it has a makers mark but i have no idea who it is. ( anyone ?)
Lovely hardwood black scales with brass and red liners that match the accents on the black leather sheath.
It has a real sold feel in the hand and sits beautifully on a belt.
Reluctant sale but it has to go so how about £130 and i cover first class postage. ( over 18s only )