SOLD TO PAULM....GLAD ITS GOING TO A GOOD HOME!

the season is approaching and i'm way overdue a huge session at the sewing machines....gotta make more axe bags and more....as i go i may well sort out a couple more machines for sale so watch this space!
hi...heres more....
its obviously a very nice machine else i wouldnt own it or certainly be passing it on to a fellow bcuker....its not perfect but then few are.....(apart from 15 of mine lol!).....i've not totally stripped it as i've done with many before but thats because it arrived in such a solid condition that i didnt need to.....i've lovingly cleaned it up.....checked it over.....oiled it etc.....upgraded a coupla parts....works beautifully as you can see from the test pieces pictured.....
its virtually ''complete''.....remaining feet can easily be bought cheap as chips on ebay.....the case and base and extension table are as good as you usually get with a decent machine....there are no major dings knocks or chips....the bobbin cover has a coupla scratches but hey, thats what happens to bobbin covers.....the decals are bright and intact....theres only a slight bit of enamel ageing at the back right corner, visible in the birds eye pic....and thats me being fussy. booklet, bobbins, some needles, few feet, green box.
serial number EJ128120....so its from 1953.....erm, what else.....oh, it doesnt have the original singer rubber mat but i've included a modern piece of matting, does the job.
basically its lovely. simple as that. and its collection only. price.....erm......£125.
s
notice reds garlics growing nicely on the right....and something has burrowed in to the soil....luckily the garlics are untouched or i'd be sitting out there right now lamping for the critter lolol!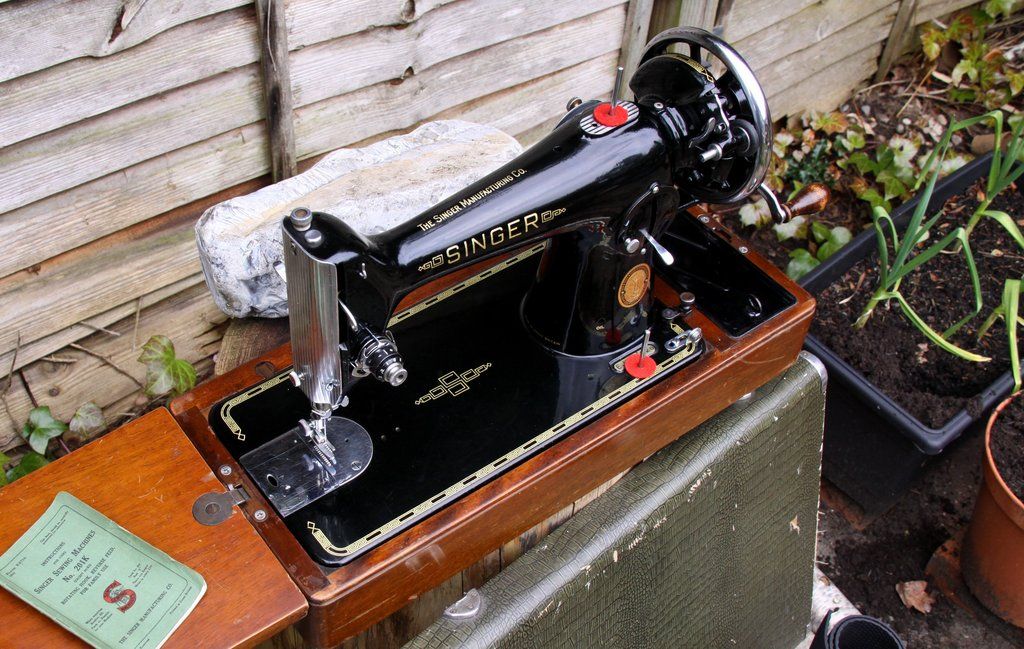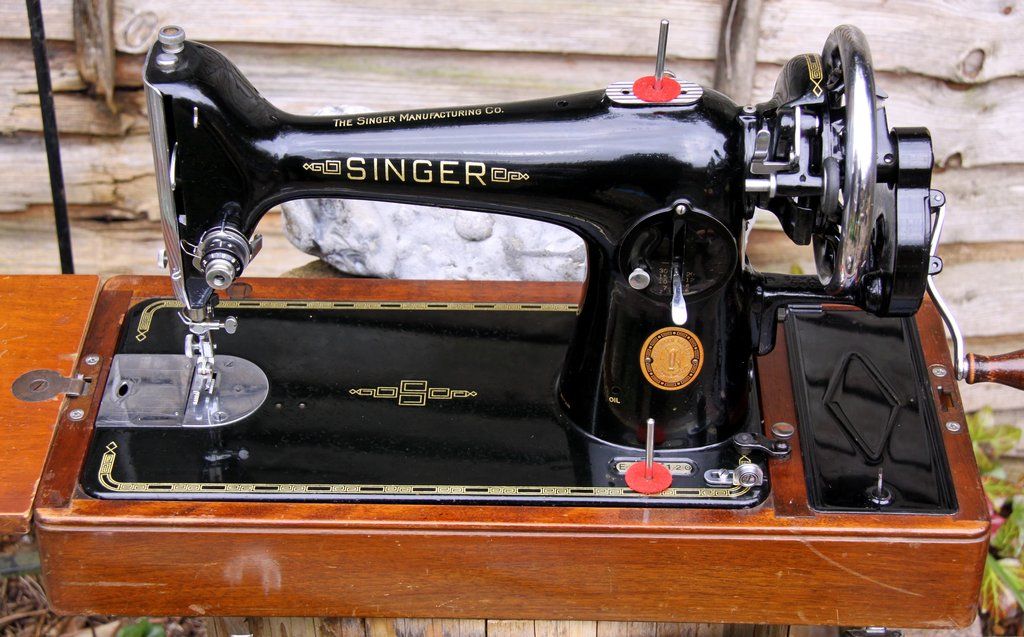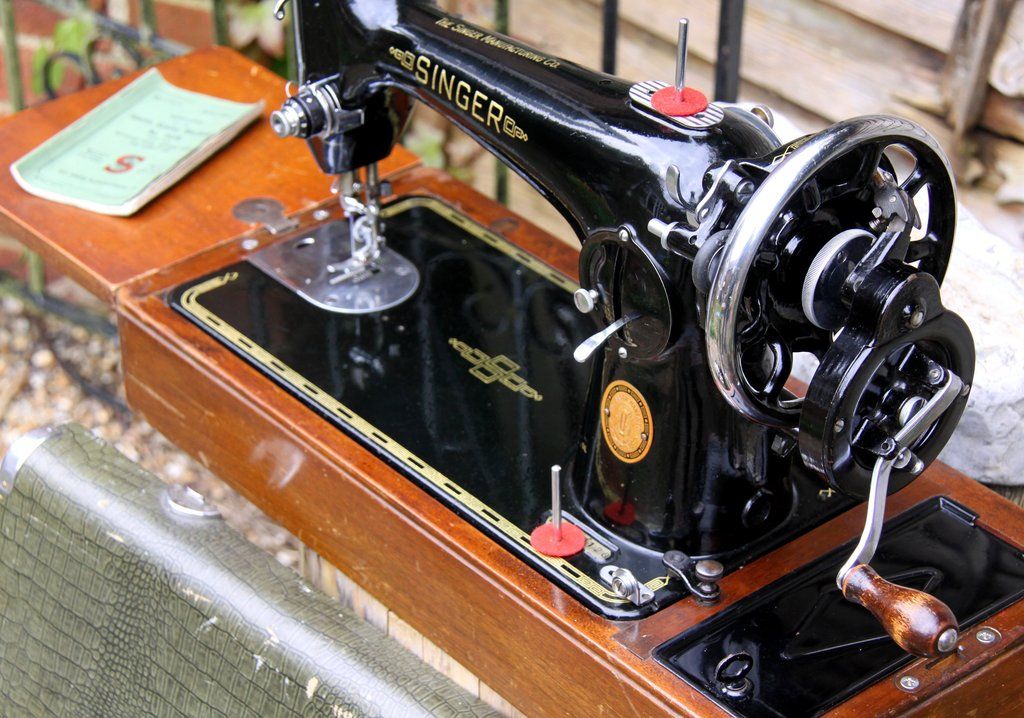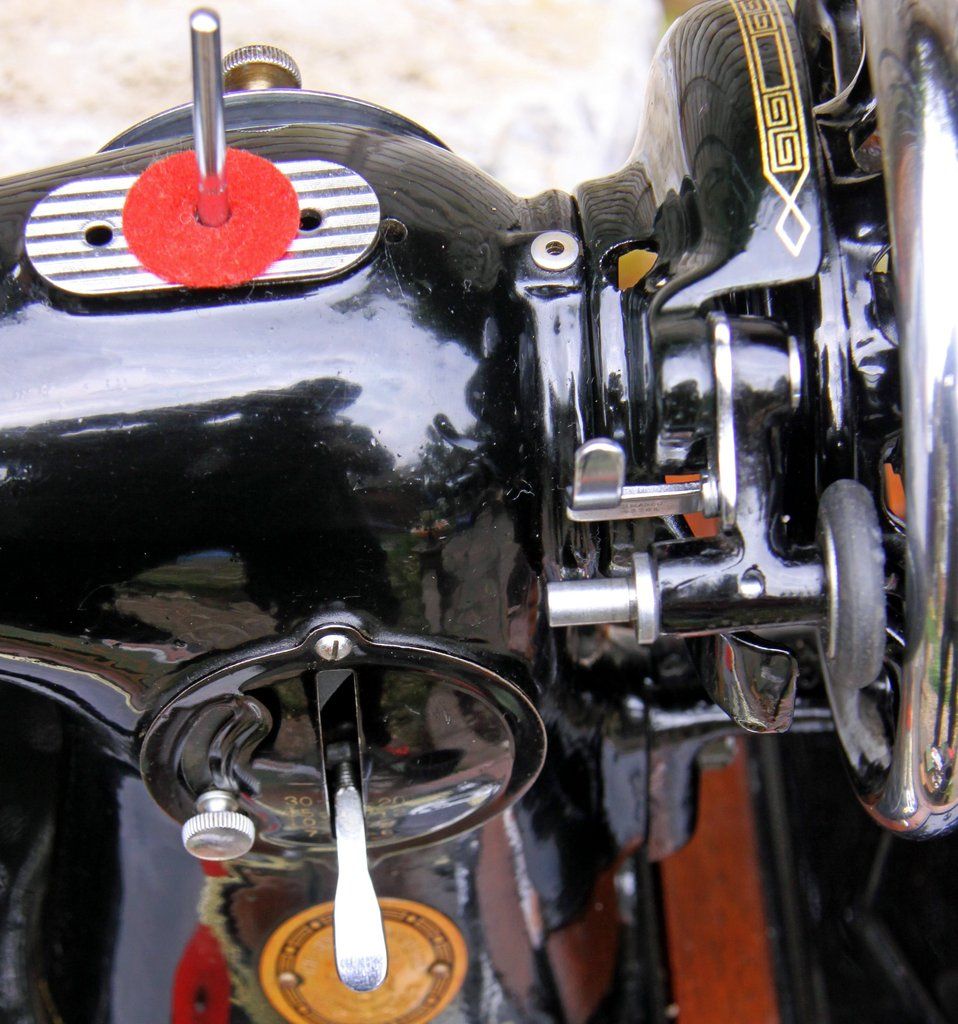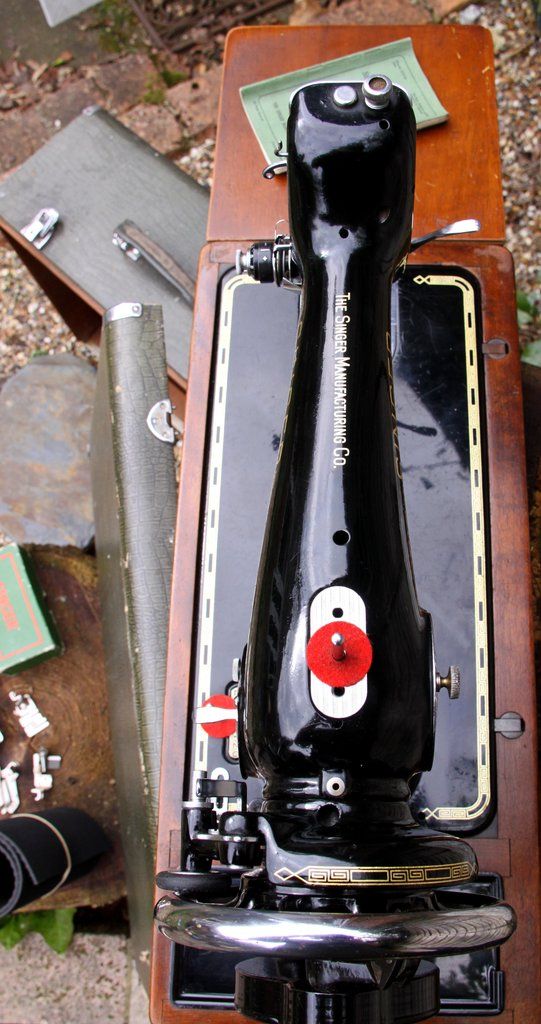 Last edited: