Hey all,
I know this isn't really the kind of forum where I will get much interest but thought I'd give it a shot anyway.
Selling my campervan as we have decided to go back to an expedition trailer. The campervan is convenient but not as much fun as a tent.
Its for sale for £3,750 or nearest offer. If I get the asking price it comes with a Vango Keela 4 Airbeam driveaway awning else it is available by separate negotiation.
I have it listed on ebay as u'se now or Winter project' simply because it is fully usable immediately but it would also benefit from some work over winter to get it looking spic and span for next season.
Full details can be found here: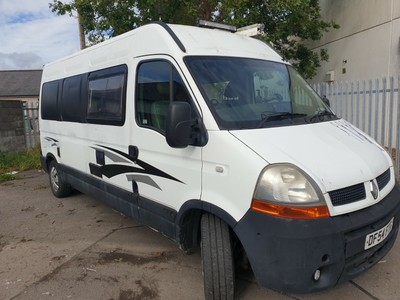 Find many great new & used options and get the best deals for Renault Master Camper Van - 12 Months MOT - Good Runner at the best online prices at eBay! Free delivery for many products!
And a lot more photos PLUS a walk-through video can be found here:
OLO
www.onelifeoverland.com
//probably typed on mobile so please excuse typos!