I'm looking for some advice / recomendations regarding a secure 50mm webbing belt.
I am currently using a CCS 50mm webbing belt to carry my camera on (have had enough of neck straps and this is SO much better for the way I work) For years I have been a fan of CCS pouches and have had and used many but I now like the quick access of my current setup (will post info at some point) that I have created using my L-bracket and a large arca swiss mounting plate. I'm currently working on a mk2 version to hold my big lens but this is still work in progress as i havn't perfected it yet.
Anyway despite the CCS belt being built like a tank i have this nagging doubt about the buckle and that it may accidentally get opened and my unprotected camera will dash itself on the hardest surface available.
I have seen a few plastic 50mm buckles that have what looks to be a button in the middle as well as the two either side as normal and wonderd if this is a safety catch (ie need tp press this at the same time as the normal catches to open it) has anyone got one / had experience of these?
Also there are the military quick release metal buckles available but again my concern is the metal latches getting caught on something (bending over etc) and releasing when not expected.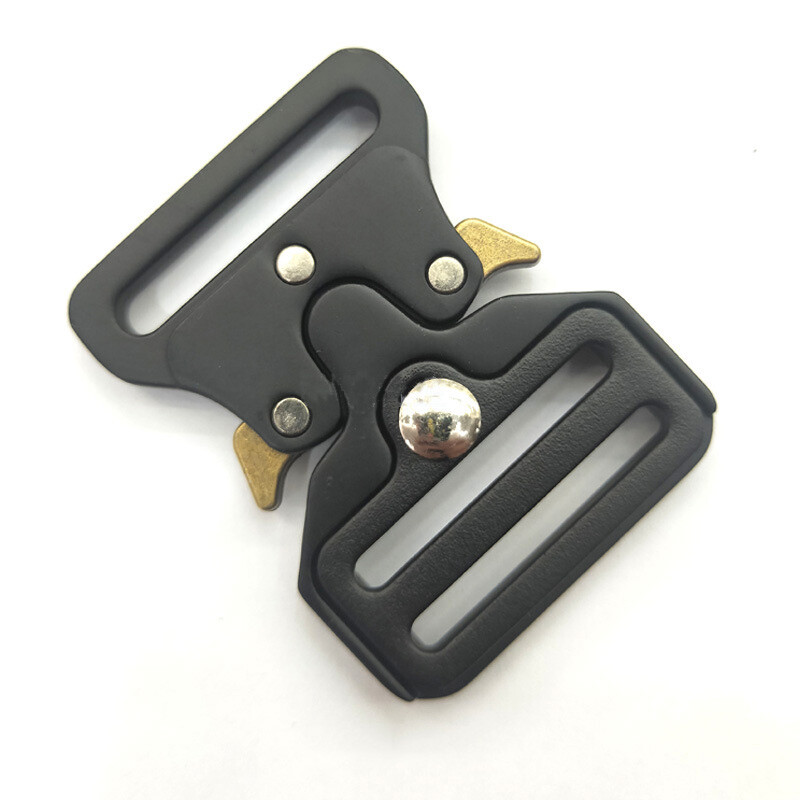 any advice / recomendations welcomed