Bushcrafter (boy, I've got a lot to say!)
Got a "new" stove the other day. Christmas pressy to myself.
A Barrett & Sons, Piccadilly gentlemans picnic set. Consists of stove, pan with lid and handle (it has a slight jug lip for pouring)
From what I can find out they started out as a brush maker then in the late 1800 - early 1900 jumps on to the fashion for a Picadilly address. The where trunk makers and miliatry outfittes(Sam Brownes, shoes etc).
I guess they made the leather case in house and the rest was bought in a repackaged.
The set is made from copper, the pan tin lines and the handle wood and brass.
It all packet away - 1909 Farthing for scale
it all packs into the pan. The pan is approx 12cm tall and holds a pint
unpacked. The snuffer on the stove doubles as a screwed lid. If you look at the pan support closely you can see that it is shaped to fit inside the raised lip of the stove. The pan has an incut bottom (if that makes sense) for a snug fit to the support.
Read for use - if I took the snuffer of that is.
re-packed read to go away.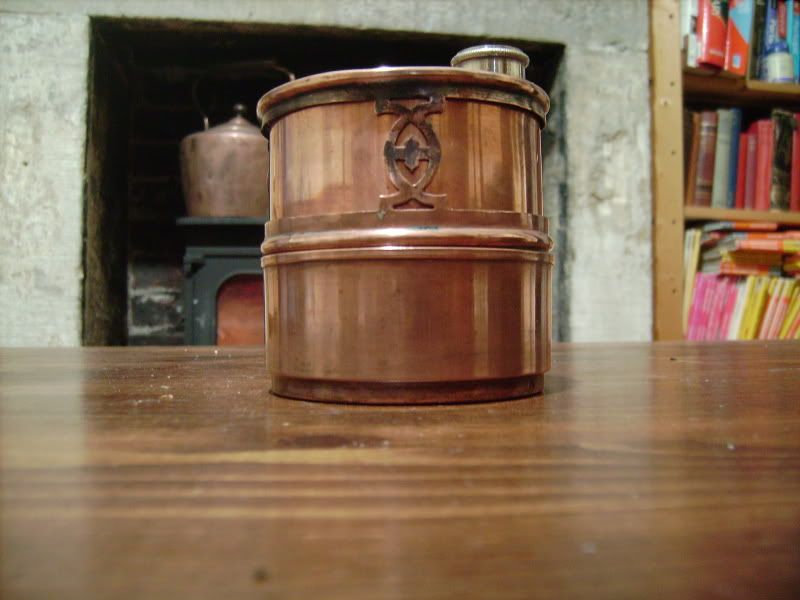 the burner - it is a wick one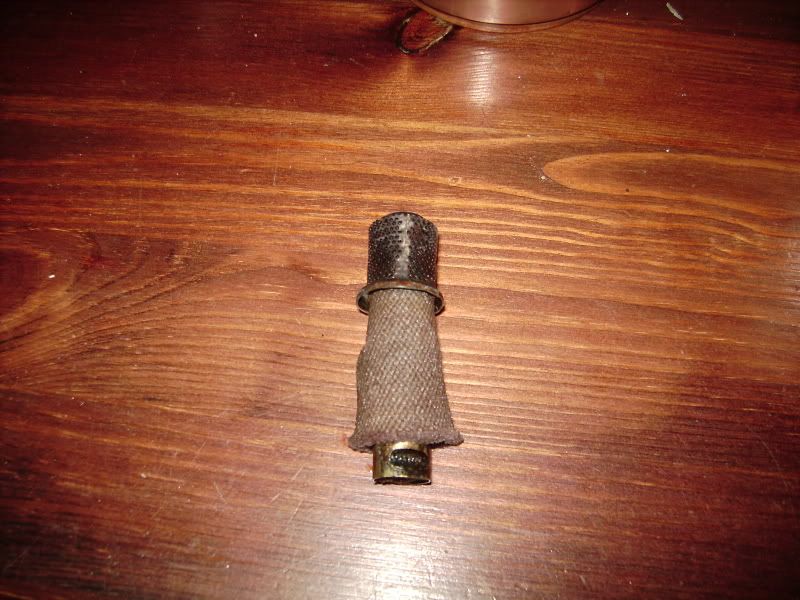 This really is excellent bit of kit, ifa bit heavy. Very well made and even more well though out and pretty to boot.
If this was available as an undated version in stainless steel/ Ti and with a folding cup handle and removable bail it would beat the rest hands down
Only used it in the house so far. Not the quickest as it is not pressurised but not much between it and what I remember of trangias etc - certainly nicer to have. Yes it is going to be a user but I'm not going to add a bailarm. Might make a clip on one though.
Don't see why it would not work with a crusader cup or my MSR Alpine kettle if I want more water.