Bushcrafter (boy, I've got a lot to say!)
No idea where this belongs, feel free to move it mods.
I've tarted up(appearance wise, not performance yet) an old Birmingham made Webley & Scott Excel .22. It was going to be a winter project but once I start things I have a hard time stopping.
Stock rifle with the horrible factory finish;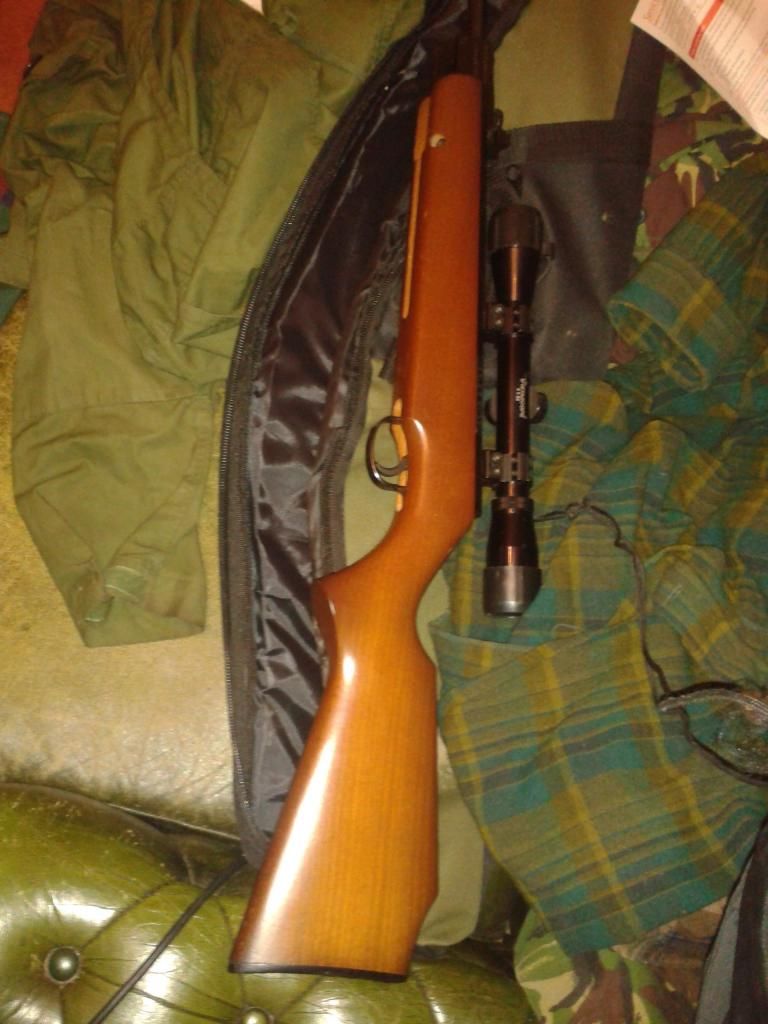 I took a knife and scraped off the horrible finish;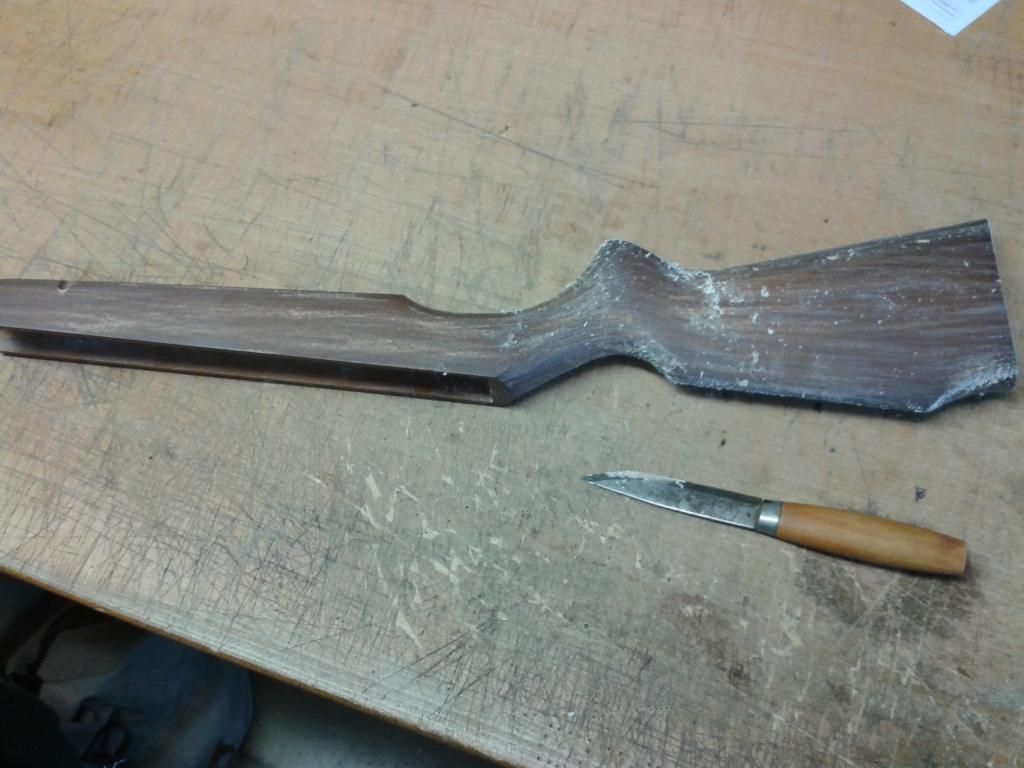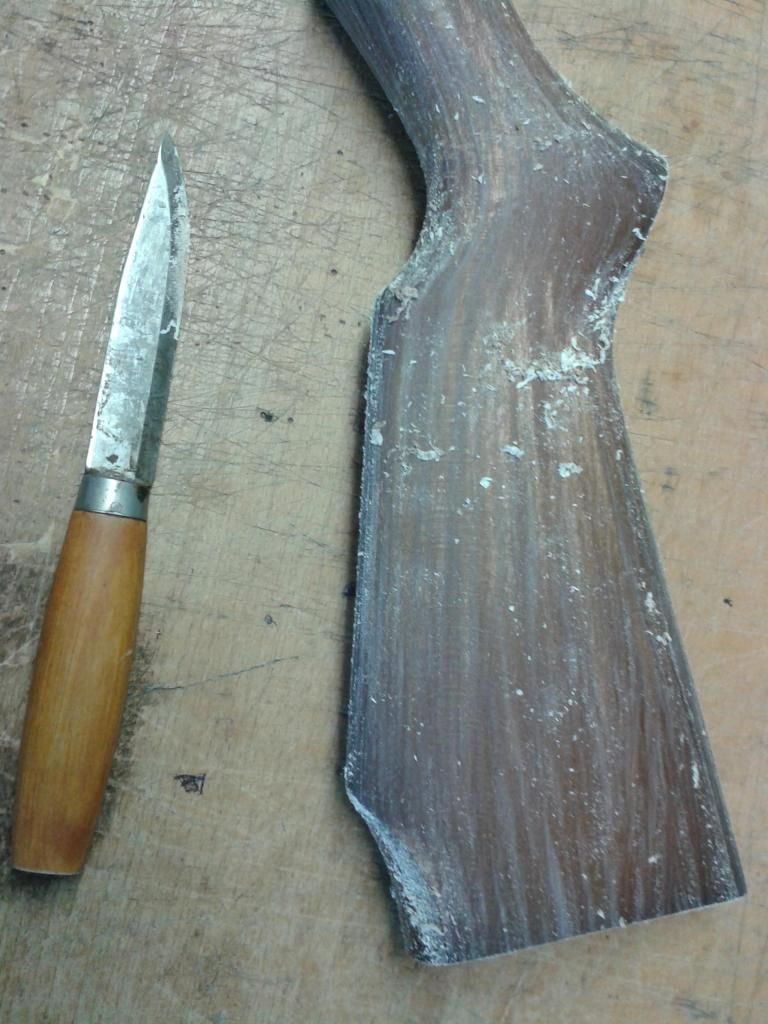 It was then sanded back to bare beech and Danish oiled. Next up was adding a torch with a pressure switch, a silencer, sling mounts and swivels. I made a sling out of what I had at hand over a couple lunch breaks at work;
Job's a good un!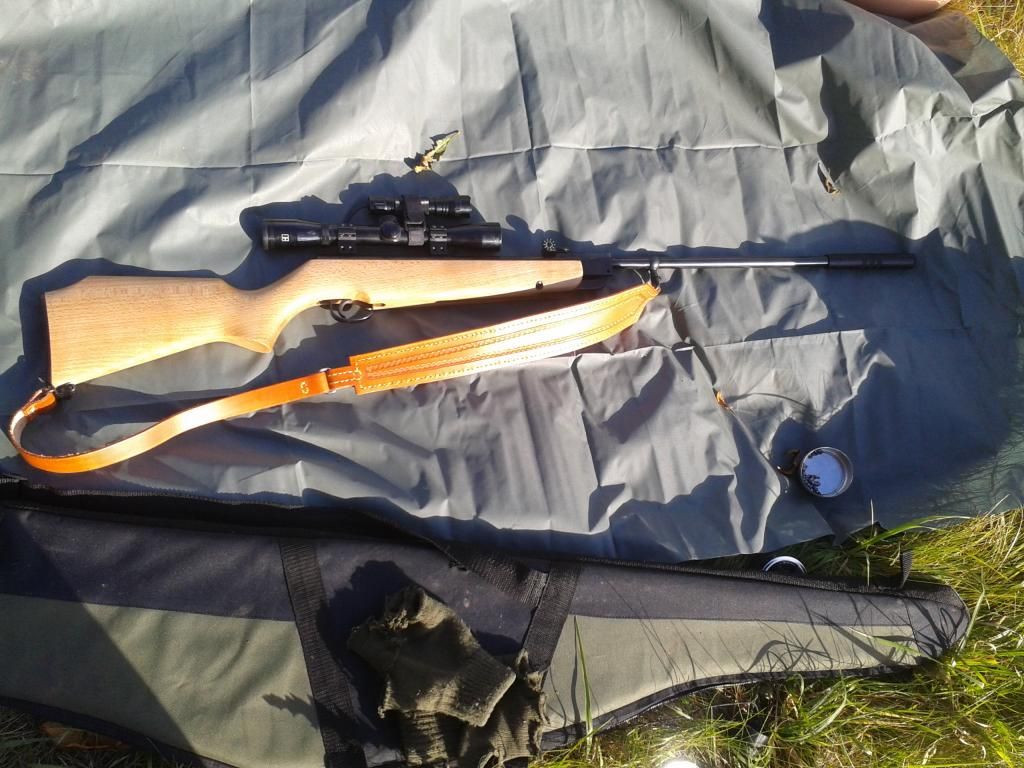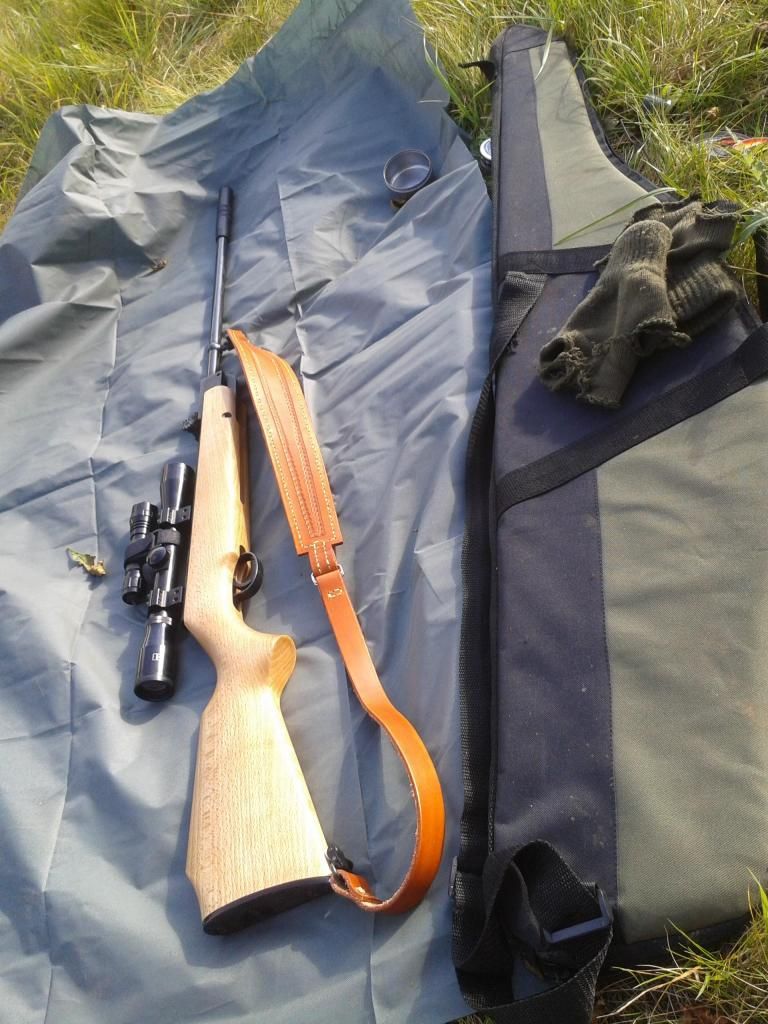 The whole thing cost around £50. It was £20 for a new silencer, £13 for the torch from Hong Kong, £5 for the Danish oil and £10 for the sling mounts and swivels. The rifle was a gift for some building work I'd done for a friend, it belonged to her dad who passed away. I figured I'd do it justice and reckon he'd be happy with it. Looking forward to years of shooting and passing it on to my son in future.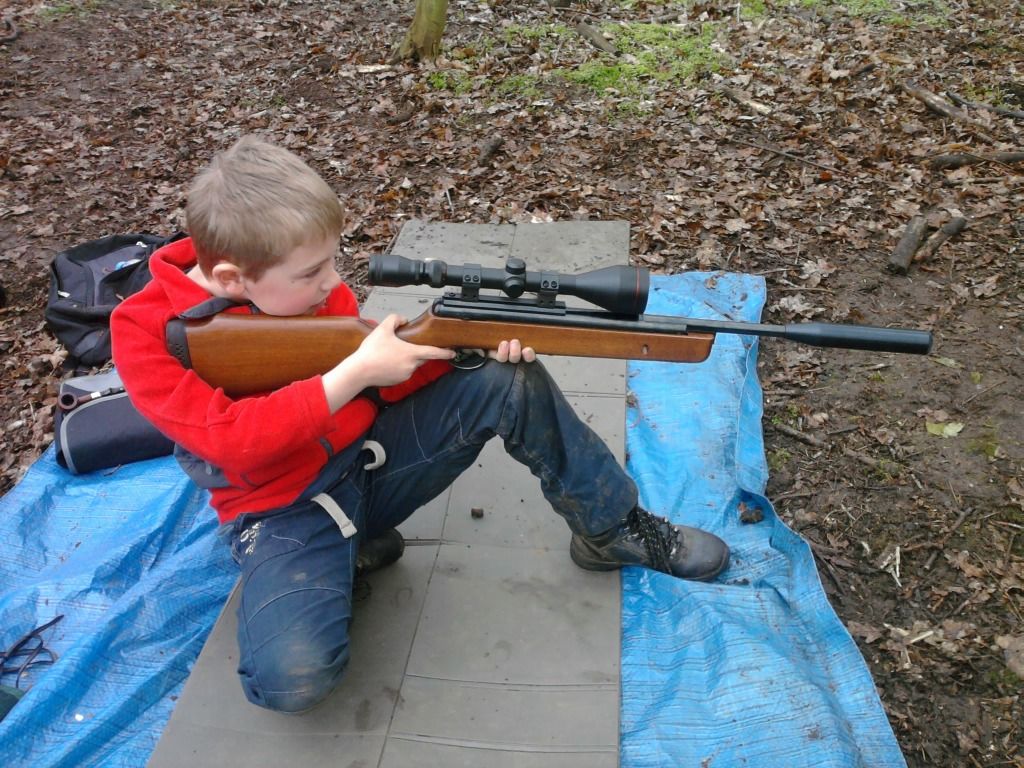 Yarr!