As per a previous thread in the Sharps forum, this is ready to go: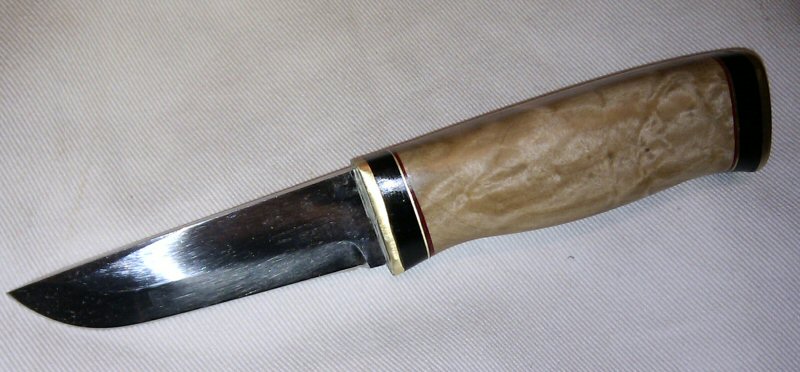 95mm scandi blade in Bohler AEB-L by Maikhel Eklund, brass, buffalo horn and fibre spacers, handle of maple burl, finished with Danish Oil and beeswax. (The first pic still shows the protective silicone grease on the knife from the wetmoulding of the sheath.)
Comes with a dangler sheath in 3.5mm veg-tan leather.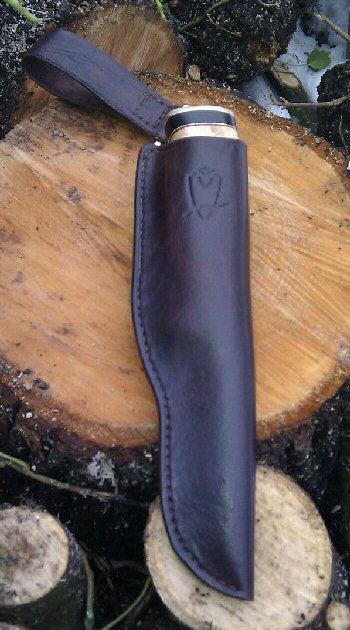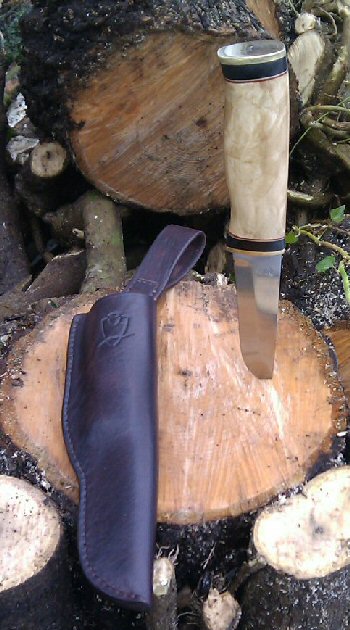 £85
£80 gets this RMSD'ed to your door in the UK, inclusive of Paypal fees.
Last edited: