Hey guys just wanted to show some pics of a recent overnighter (and my first i should add) in Donard forest with BigE. Was a great day for it, we camped just at the top of the tree line at the foot of the mountain near the "ice house". We managed to get some smoke from a bow drill too BONUS. My personal highllight was getting up for a pee at about half two in the morning when in the middle i hear a fox screaming no knowing what it is it scared the :tapedshut out of me and i pretty much ran back to my hammock and set up my walking staff next to me lol. All in all was an excellent night. And i had probably the best morning when i got up and watched to sun rise next to a river with a small waterfall whilst eating some brekky
A view of Newcastle from about 3/4 of the way to camp.
Its a full of these massive pines and pine stumps an abundance source of Maya sticks.
Took a picture to try and see if you can see camp, you can lol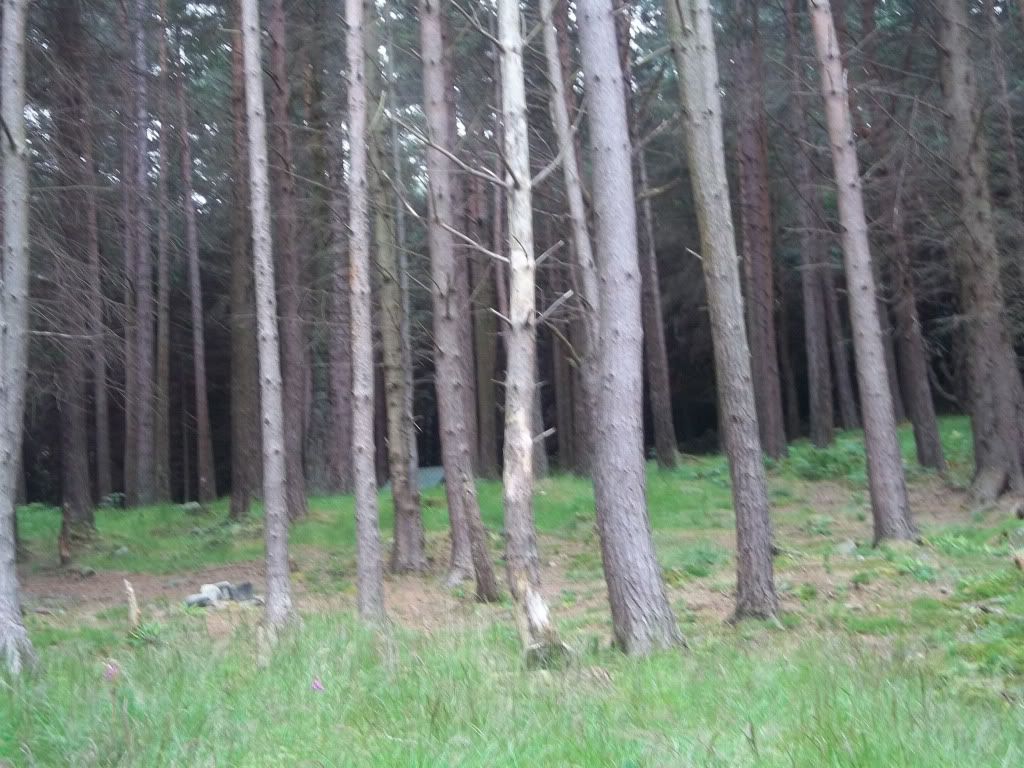 The best of a bad bunch of pics of our actual camp, mine is the wonky one in the back, need to practice setting up the tarp a bit i think.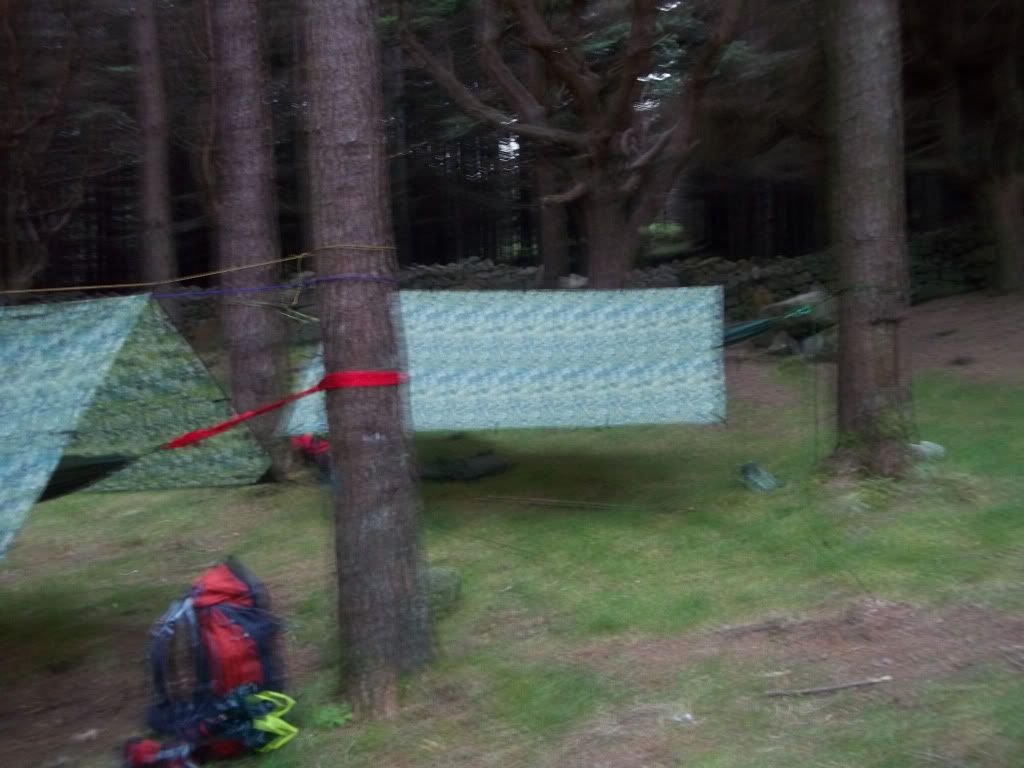 Picture of the sunrise i enjoyed with my "cowboy" brekky of black coffee and beef jerky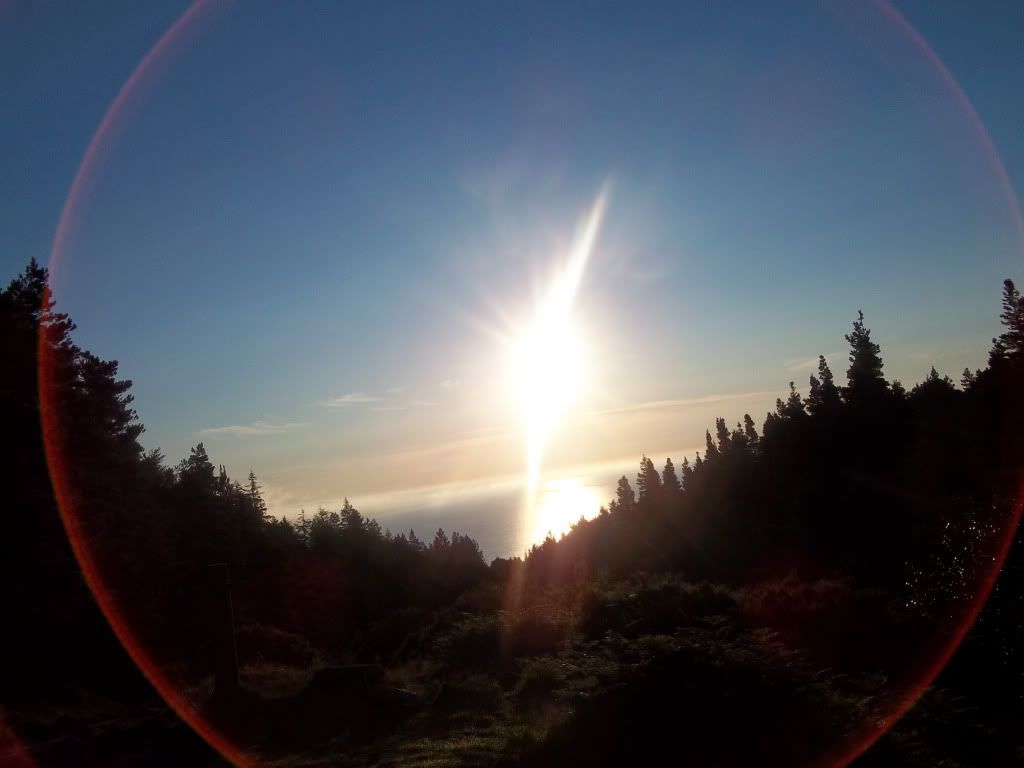 Picture of me with the "ice house" in the background, next time i'm going to get a wee dander over to it.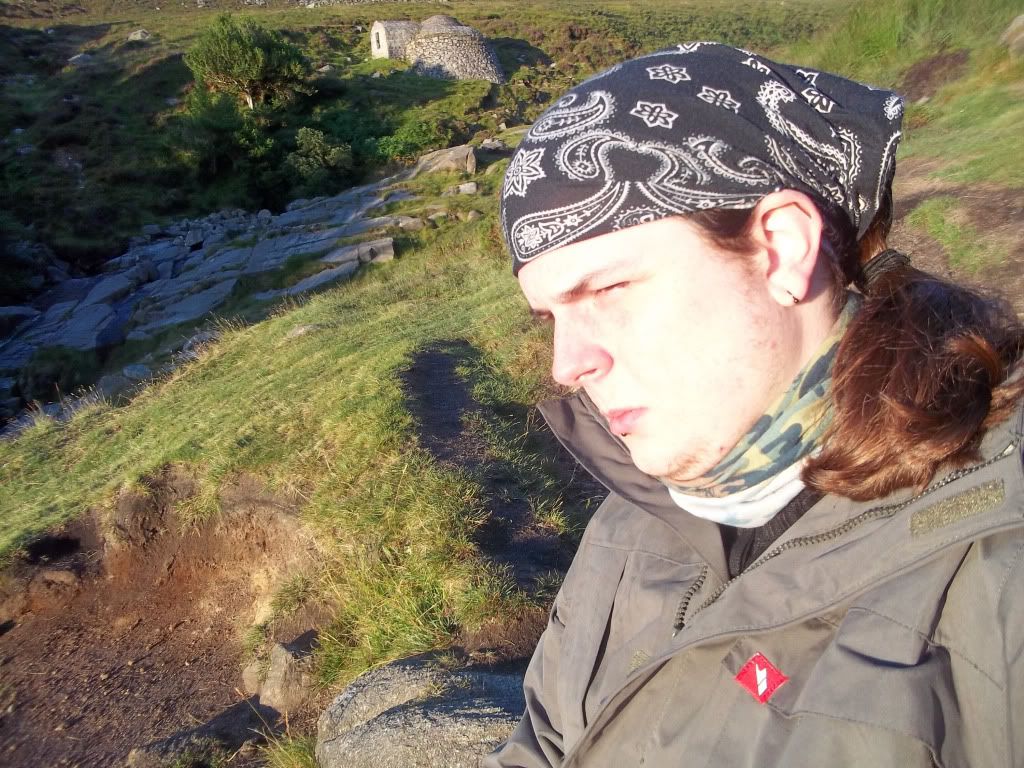 The small waterfall i was watching
I ventured down to the river and took this photo, i'm no photographer but this is by far my fav picture i took.
Some pine needle tea on the go
Spent the rest of my morning drinking my pine tea and watching this little fella, he let me get so close i was extremely surprised, but it does get a great deal of people coming through so i suppose he's used to people.
Well thanks for looking guys, i really enjoyed it and cant wait to get out again.