I'm selling this NEW in Box Mora Garberg Multi-mount sheath system with a Leather Belt Sheath aswell.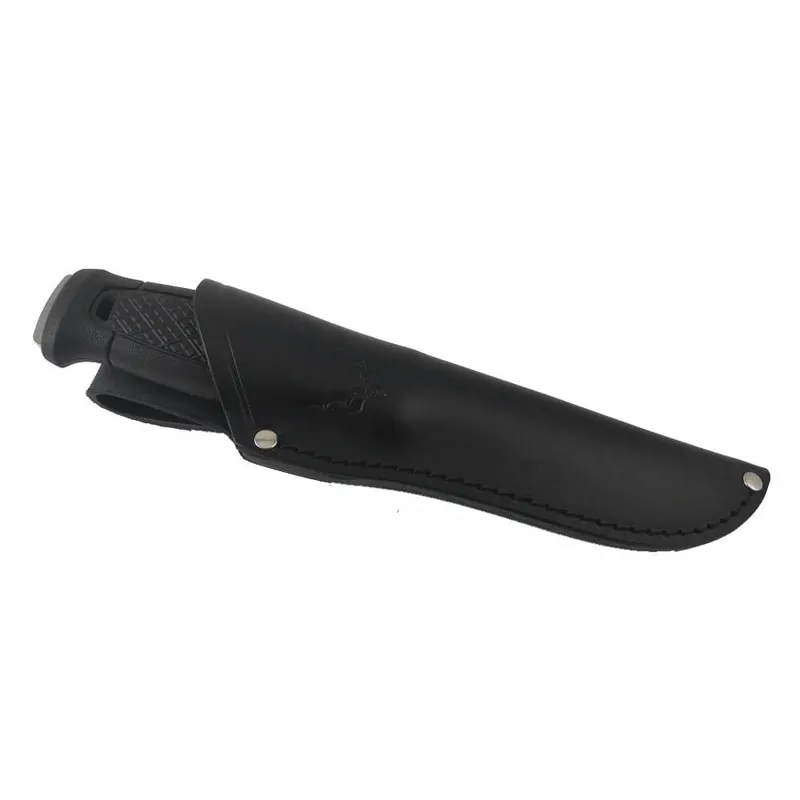 The Mora Garberg Knife is the first "Full Tang" knife that Mora have produced and we are firmly behind the idea. Mora are one of the best producers of quality knives in the World and it was high time they produced a product like this.
They have certainly done a good job and the Garberg is a creditable alternative to plenty of other full tang knives on the market today.
The Mora Garberg knife is a powerful fulltang knife, designed to withstand the toughest challenges it may face. The blade is 3.2 mm thick and made of high quality stainless steel specially treated in Mora's factory to make it even stronger. The blade has a proper Scandi Grind which makes the knife easier to keep sharp. Moreover, the blade back ground to be used with firestarter.
Dimensions & weight
Blade height = 2.3 cm
Blade length = 10.8 cm
Blade thickness = 3 mm
Handle length = 12.2 cm
Length = 22.8 cm
Weight = 169 g
Material handle = polyamid
Material sheath / pouch = plastic ''MULTI-MOUNT''
Type of steel = Sandvik 14c28n
Hardness = 58 HRC
£85.50 with 2nd Class ''Signed For'' postage
All Payments via PayPal
UK Buyer's and Over 18's Only Please.
Cheers
Last edited: