Apr 18, 2005
11,080
1,598
57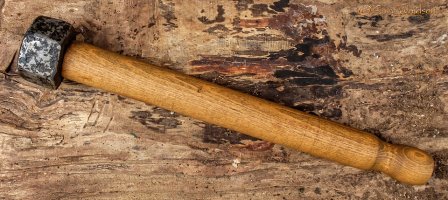 Meet Merthyr the Mallet.
I have a variety of wooden mallets in my camping gear but sometimes things require hitting with a bit of metal. A lump hammer does the job but is, as the name suggests, a bit of a lump to carry round.
While wandering around Merthyr Mawr at the Bushmoot this year, I stumbled ( quite literally ) upon an old 2" nut, half buried in the ground, which sparked an idea.
After a bit of cleaning up and firmly wedged onto a bit of beech I found lying around in my workshop we now have just the thing.
Reduce, Reuse, Recycle and all that.
Last edited: