Had a few hours this afternoon and with the cold snap and snow I was hoping for some velvet shank mushrooms, and got super lucky after 5 mins of being in the woods.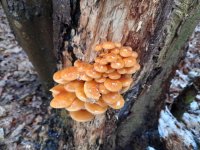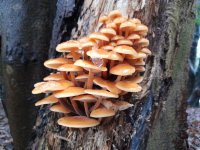 Then came across this fluoro mess. IDs welcome!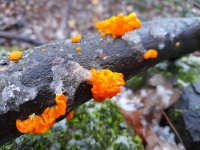 Then got lucky with some grey oysters, unfortunately didn't take a pic on the tree but here's a pic of the ones in tubs, oysters on the right...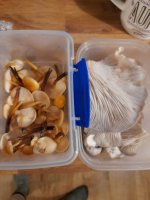 Then found a load of what at first glance looked like velvet shank, the stems were completely different, scaly with a sheath, and an obvious two tone cap, which I believe to be funeral bells...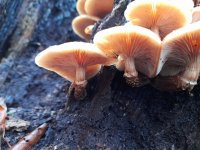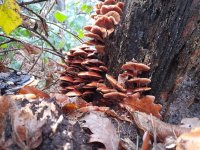 Then this odd toadstool, just sat proud on his own, again IDs welcome!