Jan 14, 2008
11,104
497
40
I'm away this weekend coming to meet up with a couple friends to catch up and lay some plans.
After last year where i managed exactly 1 weekend away camping i have overhauled my kit (partly due to kit aquisitions partly due to a reassessement) and i thought i would share where i am at.
as we all know kit load outs never reach perfection but this is my latest interpretation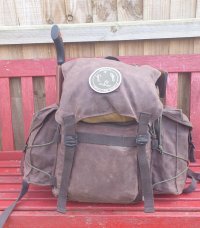 Infardi pack, custom made for me in a trade approx 35litre main body capacity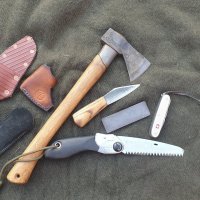 Sharps and Sharp maintenance
GB outdoor axe
chokweenie knife
silky saw
sak farmer xl pocket knife
dc4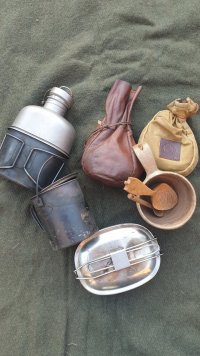 Kitchen
1litre Ti canteen
Ti canteen cup
Ti coffee press
stainless crusader mess tin
coffee bag
loose leaf tea bag
kupilka cup
eating spoon
kupilka tea spoon
(not pictured tea infusing ball)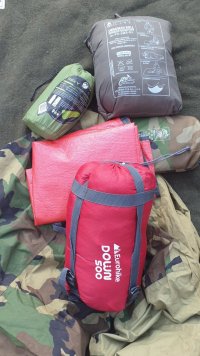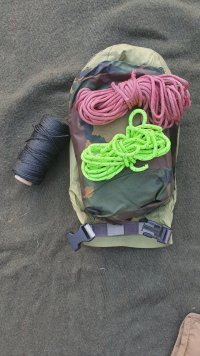 bedding/shelter
helikon swagman (its new i wanna play)
down sleeping bag
klymit air mattress
helikon poncho
us army bivi bag
heavy duty survival blanket (to act as thermal barrier beneath air mat)
british army sup basha,guylines and ridgeline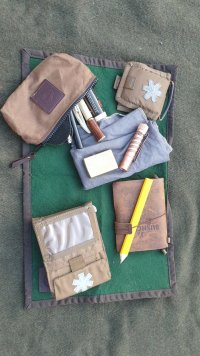 waxed cloth backed wool sit mat
pocket oops cut kit
larger personal FAK
notebook and pencil(we are laying plans and i will forget if i dont write em down)
zippo
olight
possibles pouch-awl,ferro rod and striker (yes i can use the back of my knife no i don't want to)
dc4 from earlier
multi use stick of beeswax/fat blend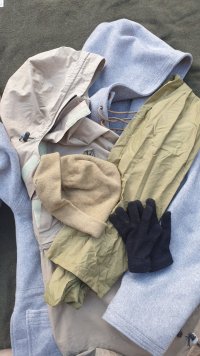 wool smock
ventile smock
merino/possum fur hat
merino gloves
mors kochanski inspired survival scarf.
not pictured
chair-its a fun trip
hipflask- its a fun trip
bow and arrows-its a fun trip
food,water and communal cooking equipment is being provided by a friend so i dont have to worry about those.
Already I can see tweaks I can make I future with different weather, different purposes of trip etc
I can see which items could be replaced for the sake of weight or space etc
i guess i was right
the perfect kit load out doesn't exist but its fun to try and get it
thanks for looking