A while ago, I saw an ad from Brisa for damasteel offcuts. "Aha!", I thought, and bought one.
Then I thought, "How do I HT this?"
Fortunately, Shing put an ad in about the same time, offering to do HT with his facilities, so that solved that one.
Anyway, a bit of sketching produced this design - HT by Shing, initial sharpening and general tidying-up of my grind by Longstrider.
Full marks to both gents for their services
Yes, it has bitten me a few times, in spite of taping up the blade while working on it :yikes:
Usual scale included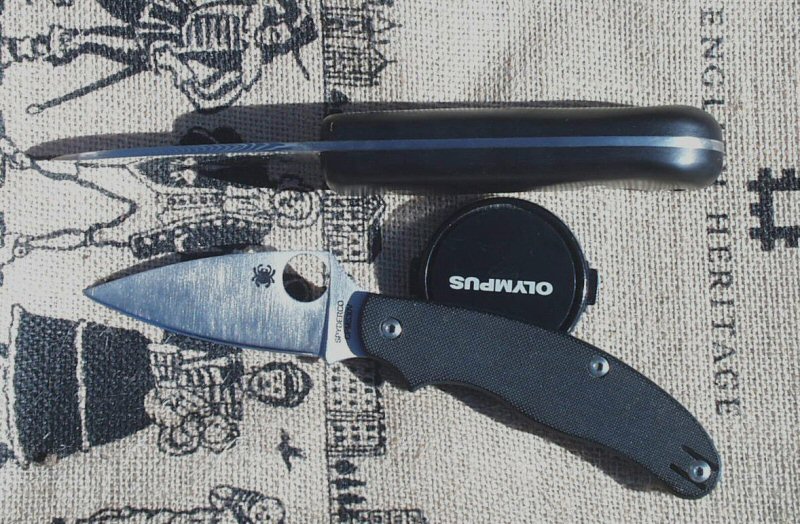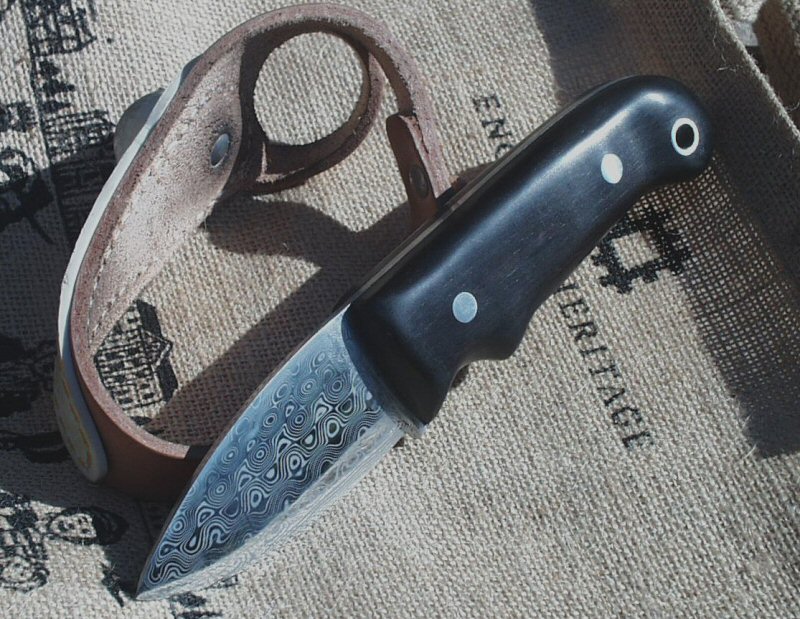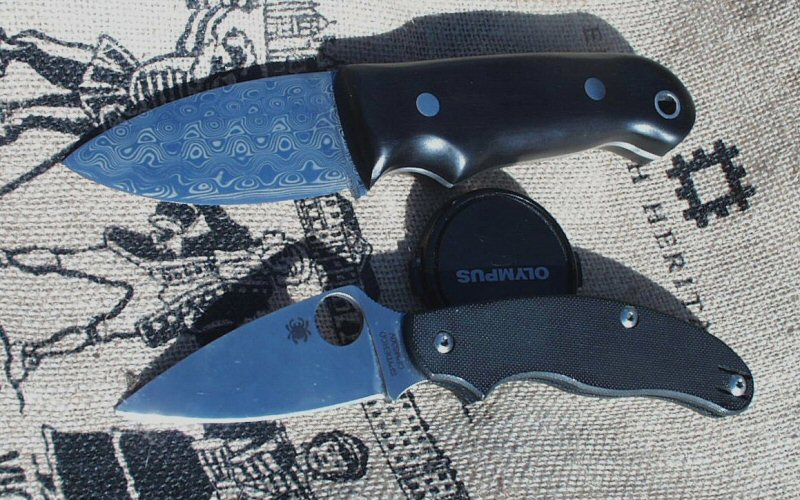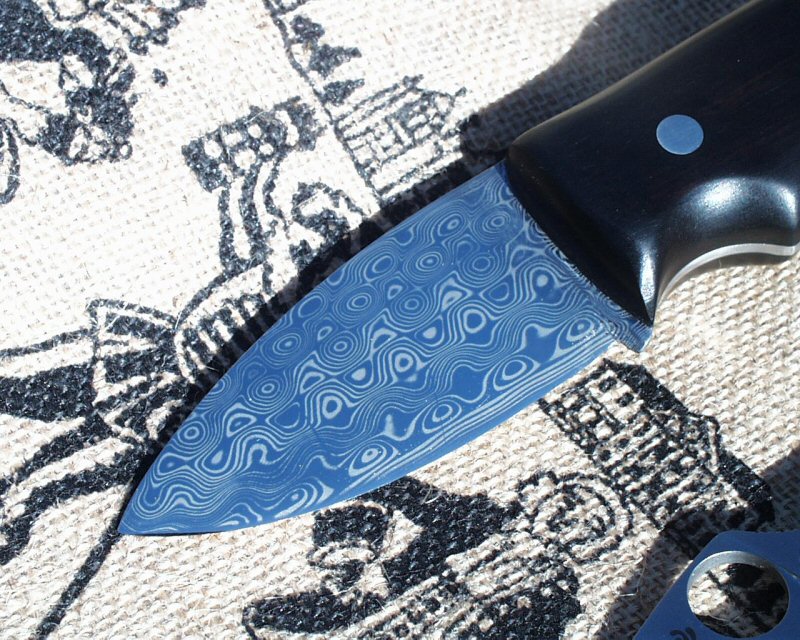 Hope you like, and thanks for looking