made from hardwood laminate in my cottage workshop in rural wiltshire,this is one strong catty,but what realy sets it apart is that it is fitted with 'thera-band gold ' flatbands ,this stuff leaves all the other elastics far behind with stone tools!
available in 'jacobian oak' or 'forest green' to suit your mood! and also in 'ergonomic' form.
these are more than able to kill small game or fowl at 50 yards,of course depending on experience and permissions, the hunter catty can easilly chuck a .50 caliber lead shot over 300 yards.
heres a vid of a duck taken with .44cal lead ball:
http://www.youtube.com/watch?v=gY_5t8MDQDo
i would recomend the use of .44 - .50 cal lead or stainless steel shot.
i am selling these for £22.50 each,which will include 10 free .44cal shots. this INCLUDES P&P for all of the EU.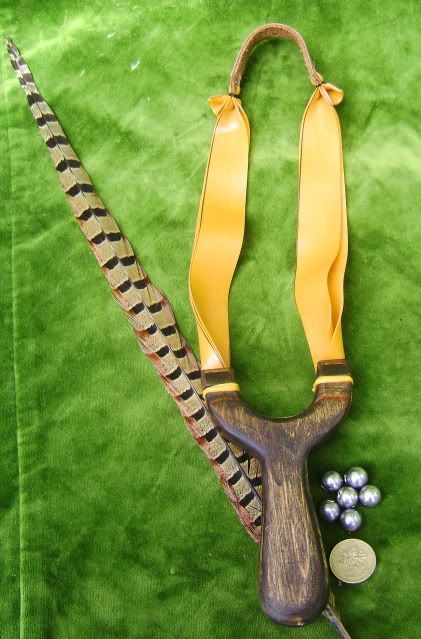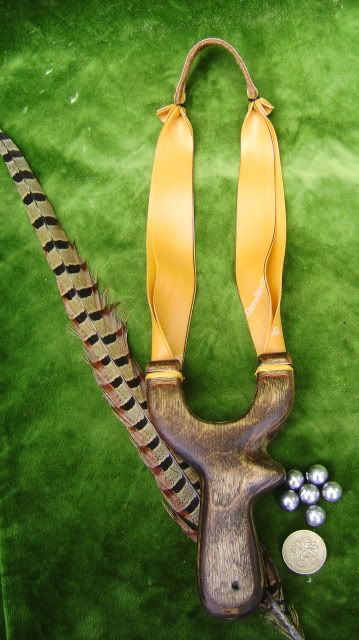 payment by paypal ,cash by registered post,UNCROSSED postal order,cheque or gold teeth! sorry no sexual favours .
WOULD CONSIDER TRADE ON A FIRE PISTON!
Last edited by a moderator: