Because of the tainted tea thread, I got this suggested.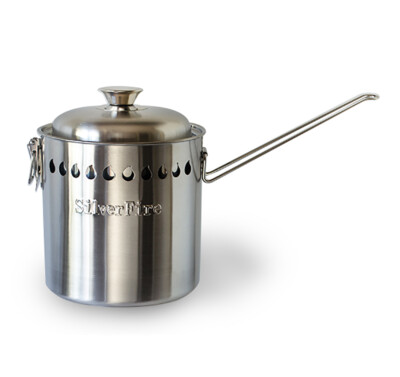 SilverFire Scout Pot for Wood Stove. SilverFire Stainless Steel Scout Pot for Wood Stove. The SilverFire Stainless Steel Mini 2 Liter Dragon Pot is amazing for both wood fired stoves or your residential gas, butane, or propane cooktop.
How do you think the holes in this pot work, surely the water doesn't come out of these ?