Hope this is the right forum.
It's a group shelter that I've built. Best told in pictures. Be happy to answer any questions if there are any.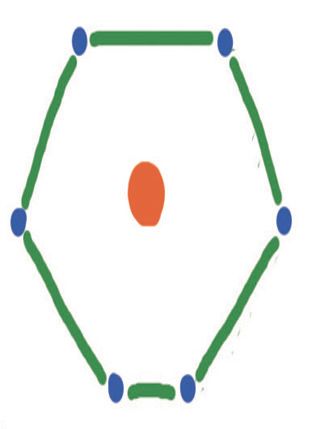 1. The plan. Blue dots are upright posts. Green lines are cross bars and the red dot is the fire pit. Each green bar (except the doorway at the bottom) is 6' long. The uprights are about 5'.
2. The ground plan. Total length is about 18' and width about 14' at the widest part.
3. Uprights and crossbars.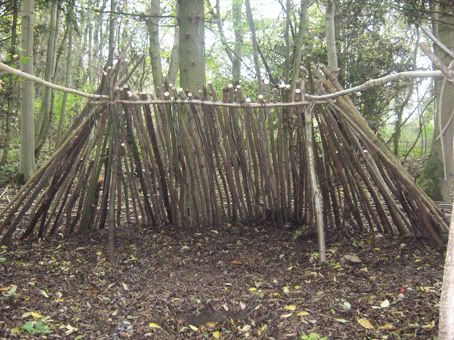 4. Back sticked.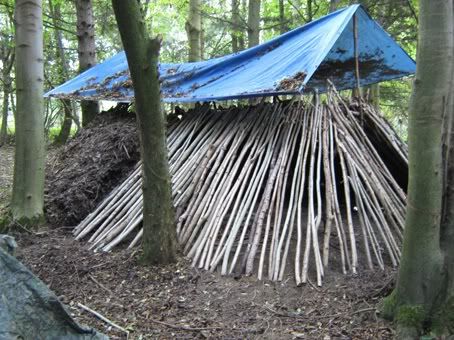 5. Side Sticked.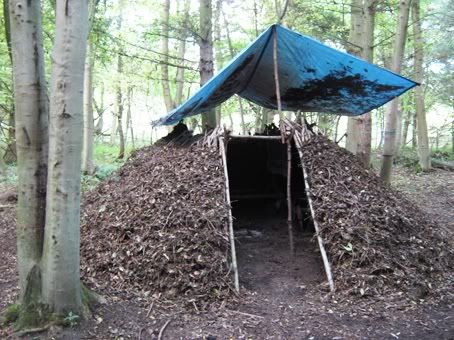 6. Leafed.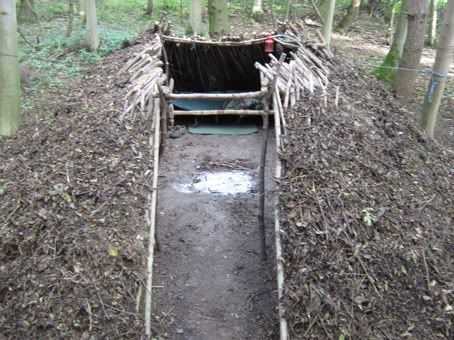 7. From above the doorway (stood on a stool).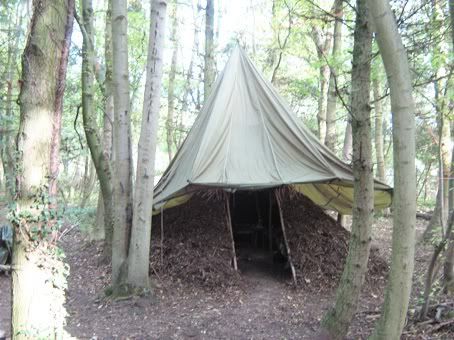 8. The icing on the cake.
9. From the side.
The firepit has slate and bricks buried underneath, then a sheet of metal, and an inch or so of soil ontop of that. With the parachute it's very warm in there.